The arresting cover of the mag's all-important September issue features Tennant in an array of peculiar fashions: three-dimensional slicked back hair, a scary-skinny corseted waist, a deep maroon lip, and that prominent, silver nose ring.
To complete the eerie, Steven Meisel-snapped image, Tennant holds a large pair of scissors in her hand, poised to cut.
The cover line, "AVANT-GARDE," makes it clear that this isn't meant to be your typical cover. But is it even pleasing to the eye and mind, or is it simply too creepy?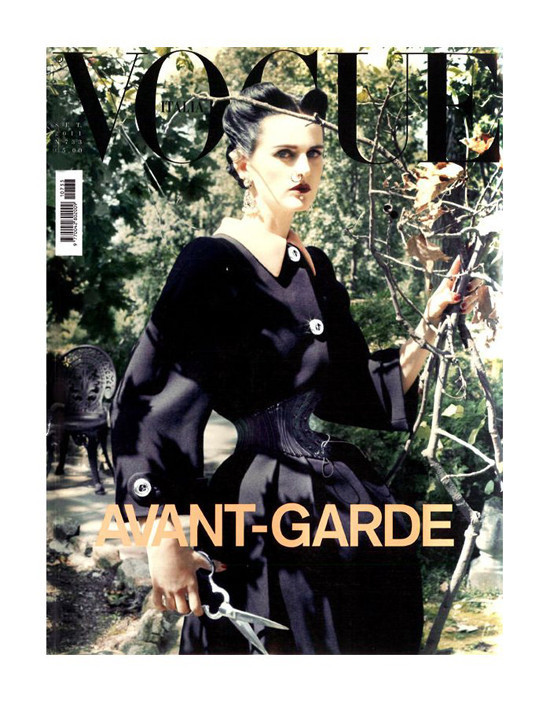 Popular in the Community