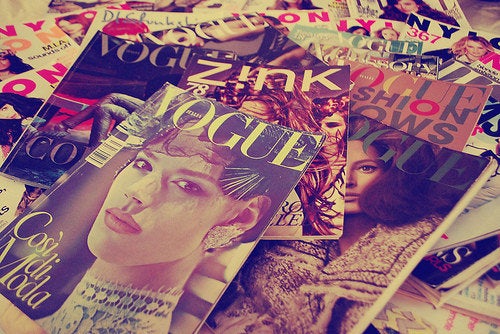 It was late April of 2008. I was in Milan soaking up the very first day of my week long excursion in Italy. Halfway through my semester abroad, I was both curious and nervous about traveling to a foreign country as the only woman of color in our backpacking crew.
Suddenly, while walking the streets of Milan in search of the perfect slice of traditional pizza, I'm showered with a host of "Ciao Bellas" and "Pregos." I guess Sidra from Love & Basketball was right -- Italian men do "love them some black women." And at that moment, my anxiety settled and I found myself having the best foreign excursion of my life. The men and women of Italy embraced me with open arms. And I absolutely fell in love with the country and its people.
A few months later, in July of 2008, I was back stateside enjoying the beginnings of my summer when I received a long distance call from my best friend. At the time, she was studying architecture in Rome and I hadn't planned to hear from her for at least 6 weeks. "I have the new Italian VOGUE! It's the Black issue!"
My jaw dropped. Fashionistas in the states had been talking about it for weeks. As a black fashionista completely obsessed with breaking into the industry, I was overjoyed that a high fashion publication was finally giving models of color a chance to shine. My love for Italians grew deeper.
Fast forward to Sunday, August 21st, 2011. Twitter is abuzz with backlash over a recent article published on Vogue.It; a website I frequent since the February 2010 release of their subsidiaries Vogue Black and Vogue Curvy. Seeing the backlash over this article about 'Slave Earrings' that glamorized the slave trade for the purpose of affirming a fashion trend, makes my stomach turn. I feel that deep mix of sadness and anger that mothers feel when their well-behaved children are accused of doing something wrong, and they find out it's true. I don't want to believe it.
Part of me wants to believe that it's just a translation issue, like editor-in-chief Franca Sozzani suggests. Another part of me is reminded that while race relations in the U.S. are a hot-button issue, many of our European counterparts don't completely understand the idea of racial sensitivity in editorial. (Let's not forget Beyonce's recent blackface spread in French publication Numero.)
The other part of me can't seem to let go of Vogue Italia's history as being so progressive in this industry, when many of the other Vogue franchises have fallen short. Why now, after making such great strides, would they do something to set themselves back by eons?
Though the true reason for the publishing of Vogue's 'slave earrings' story is still unknown, I choose to give them a second chance. As controversial as the article was, can we completely negate the positive influence the franchise has given to minorities in the fashion world? For not only blacks, but also curvy women, Vogue Italia has served as a trailblazing high fashion media outlet giving voice and recognition to otherwise alienated and underserved groups. With the prevalence of insensitivity in the consumer marketplace, demonstrated by recent ad campaigns for Nivea, Summer's Eve and more, I don't doubt that as a community we should focus our energies on reprimanding these institutions about the importance of proper race representation. We have every right to be angry and demand that actions be taken to make sure these blunders aren't habitual.
But in the same token, realize that like humans, media outlets are complex creatures with many moving parts. They have successes and failures. Sometimes they please, and other times they offend. Does one negative story negate the existence of hundreds of positive ones? Just like many of us have done wrong and were graciously forgiven, shouldn't we give Vogue Italia the same chance?