Graham appears alongside fellow models Kendall Jenner, Gigi Hadid, Adwoa Aboah, Liu Wen, Vittoria Ceretti and Imaan Hammam for the cover of the March 2017 issue, which is about how "no norm is the new norm."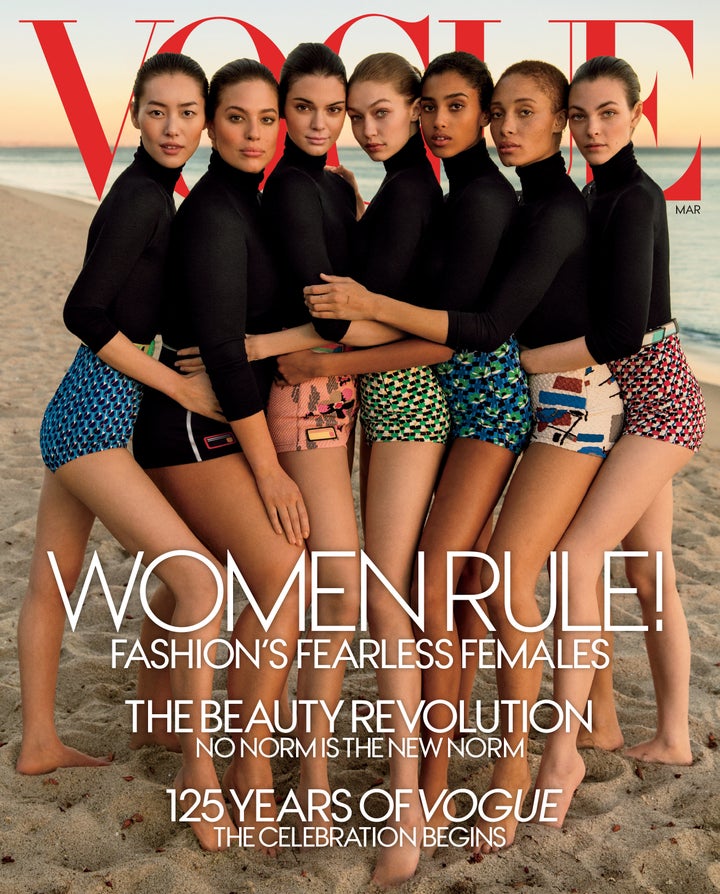 Graham wears all black for the beach shot taken in Malibu, California, in December. The only plus-size model in the group, she poses with her hand positioned on her thigh, while Hadid's arm extends across her waist.
Between the pose and the apparent photo-editing done to Graham's arm, Twitter users were not having it.
Vogue did not immediately return a request for comment, but Graham addressed the hubbub about her pose after sharing the photo on Instagram. Once users began questioning the image, she pushed back, writing in the comments: "I chose to pose like that.. no one told me to do anything."
In the issue, the 29-year-old says it's about time the fashion industry hears the voices of real women who are bucking the stringent standards of the industry.
"Sixty-seven percent of the women in America wear a size 14 or larger," she said. "Sixty-seven percent. Maybe you could ignore those consumers before, but now, thanks to social media, they're making their voices heard. Women are demanding that brands give them what they want. And what they want is to be visible."
Related
Before You Go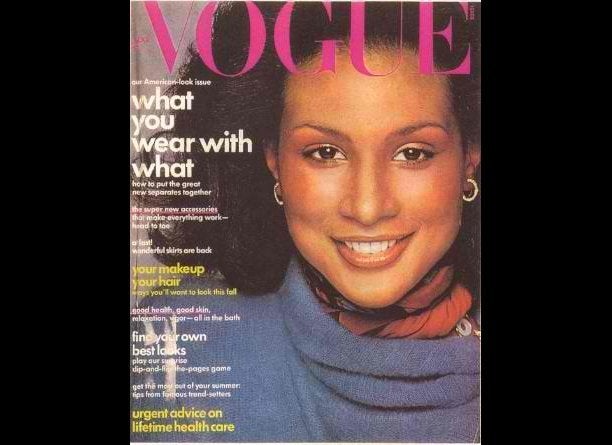 Vogue's Black Covers