Earlier this week, magazine's September issues hit mailboxes nationwide. While flipping through the glossy pages of Vogue is an annual late-summer tradition, the truth is, it is more difficult this year than in the past.
Why, exactly? The issue is just so damn big. In fact, they could double as weights for an impromptu workout. Each fashion magazine has more ads and content than usual, but none compare to Vogue which weighs in at 4.5 pounds and has 658 record-breaking ad pages (Elle and InStyle followed with over 400 pages each). While my copies usually travel back and forth from home to work, I can guarantee that this month my magazines will stay firmly planted on my desk for quite some time. They are just too heavy to carry on a commute. I am not the only one who has had problems, HuffPost Style associate editor Ellie Krupnick experienced a different struggle related to the size of the magazines this month.
In her apartment building, magazines are usually delivered to each tenant's mailboxes. This time, however, she and her roommates received package notifications because the magazines were too large to fit in a normal mail slot.
While Ellie and I were frustrated by the thought of lugging around our September magazines, what would a professional mail carrier think about the oversized periodicals this time of year? I asked my local postal worker what she thought about these bulky magazines, "So heavy!" she exclaimed, "some of the mail boxes are so small, the big ones cannot fit. It takes up a lot of space."
Appearing flustered by the idea of carrying more magazines, she pointed at her elbow, showing a swollen bump. "Thirteen years," she said, "You see all the swelling here, because of that kind of magazine." She gesticulated at the building she was heading into. "You get a building like this, I have to go upstairs, I have to open the door. I cannot use both hands."
I reached out the the US Postal Service to see if they were having problems with the size of the magazines, as well. (Or, perhaps there was just a small-mailbox-in-Manhattan trend?) They kindly responded, through the press department:
The Postal Service appreciates any and all mail that we are entrusted to deliver - regardless of the size or weight (as long [as it] meets requirement, of course). If a magazine is too thick to fit into a specific the mailbox, the carrier is supposed to leave a notice and take it back to the station, as opposed to attempting to make the magazine fit and risking the mail piece being ripped or mangled in the process.
"It's what we do," the representative explained of delivering mail, packages and even magazines. At least our issue of Vogue wasn't tattered upon arrival.
But, clearly adjustments were made by the USPS considering Vogue's circulation, which includes over one million subscribers. The postal worker I spoke to agreed, claiming that she hasn't seen magazines this large in a decade. "Ten years ago," she said, "there were a lot of magazines. I had to make bundles because I could not hold everything."
Maybe that's what we'll all have to start doing?
Want more? Take a peek in our gallery below to see this year's September issue covers and be sure to check out Stylelist on Twitter, Facebook, Tumblr and Pinterest.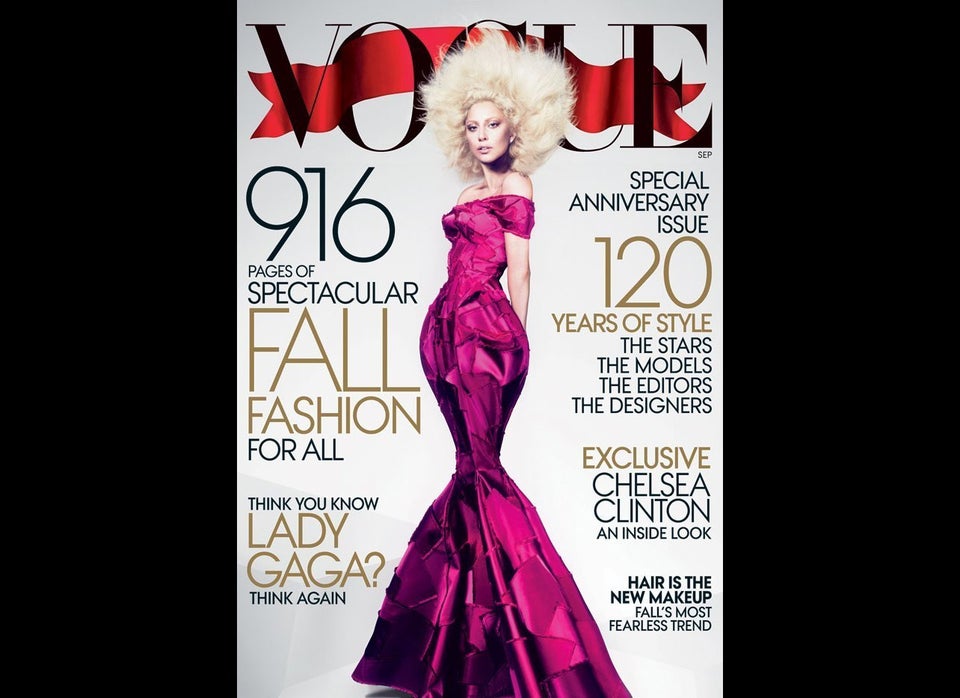 September Magazine Covers 2012
Related