Around HuffPost Style, issues of Vogue seem to disappear within seconds of their arrival. And it looks like the fashionable folks in Thailand are similarly voracious when it comes to getting their hands on the style bible: The debut issue of Vogue Thailand sold out within days.
Vogue Thailand is the 20th international edition of the glossy and the very first Vogue in Southeast Asia, so we imagine that there was plenty of hype for this issue in particular. The stunning inaugural cover didn't even have to feature a single garment, just a model wearing a chada, the traditional tall coronet.
Sound unconventional? That might be because the Thai edition hired a male editor-in-chief, Kullawit Laosuksri. And it's not very often that this happens -- Vogue Paris had Michel de Brunhoff and Vogue Nippon had Kazuhiro Saito, but we can't seem to think of any others. Laosuksri explains the unique styling of Vogue Thailand to The Nation:
"For the Thai edition, we also want to present Thai women's cheerful attitude and lifestyle. For the first issue we wanted a chada, which is internationally recognised and has a sophisticated design. We searched the archives of the master of the craft, Chakrabhan Posayakrit, and then asked Phillip Treacy, a world-renowned maker of headdresses, to create a chada we could display on our cover."
Did he say Phillip Treacy? We haven't even seen the issue yet, but you can officially count us in as fans. While Laosuksri isn't dealing with the highest budgets (the mag's one of the smallest Vogues out there so far), the former Elle Thailand editor-in-chief says he plans to make sure that his Vogue will reflect the local fashion and not just mirror the more established editions.
"I guarantee that the second, third and fourth issues will be even better," he says.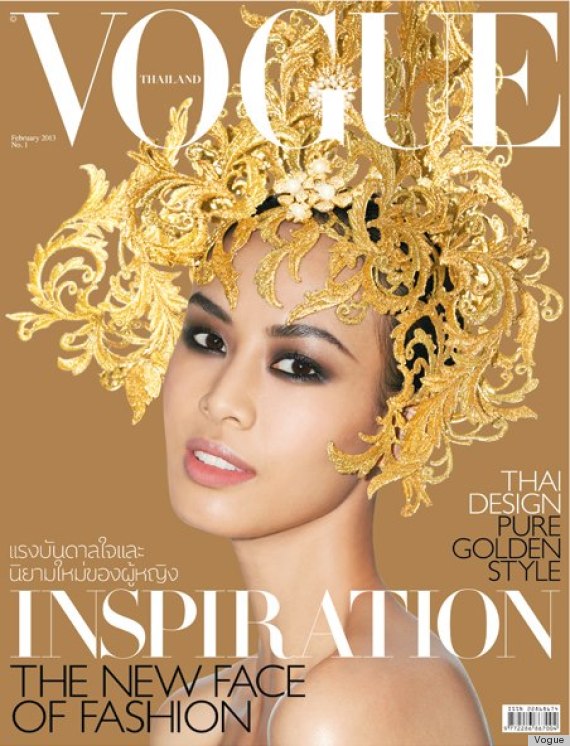 CORRECTION: A previous version of this article stated that Kullawit Laosuksri was Vogue's first male editor-in-chief. It also stated that this was the 21st international edition of Vogue. Both errors have been fixed.
Vogue Thai's first cover may have been a success, but these glossies ran into some trouble with their covers...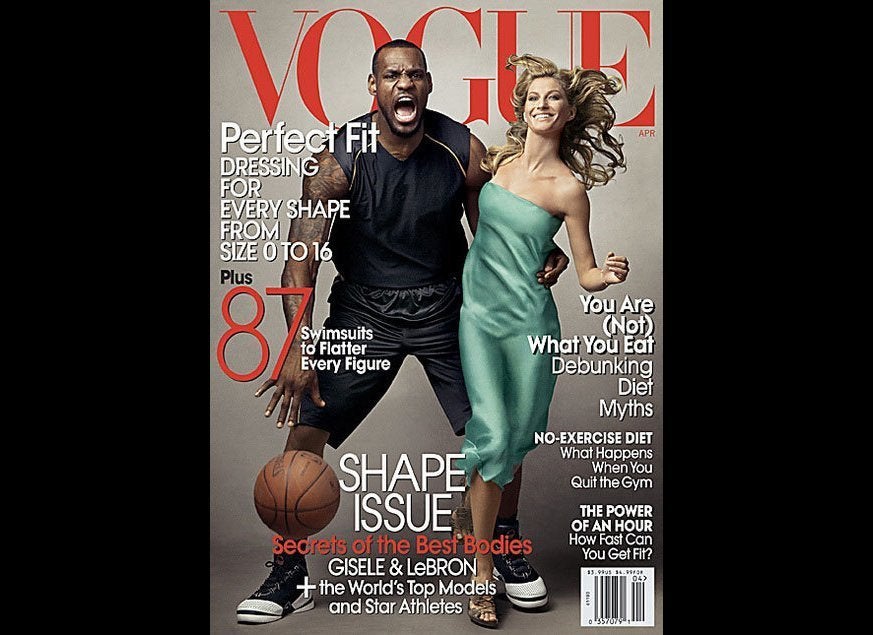 Magazine Covers That Got People Talking