But here comes Vogue.com to make us rethink everything. Today, the website posted an essay entitled "A Girl Named North? Why Kim Kardashian and Kanye West's Baby Name Isn't That Unusual" by Dalton Conley. A professor at New York University and author of a book on naming children, Conley is of the opinion that North just isn't that weird of a name, considering one of his kids is named E (yes, just the letter E) and the other is named Yo Xing Heyno Augustus Eisner Alexander Weiser Knuckles.
Conley also thinks that Kim and Kanye's baby's unconventional name makes sense, given that "the proportion of unique names" for black Americans has "literally skyrocketed" in the past several decades. "The rise of unique black names," Conley writes, is an interesting sociological phenomenon.
Well, OK. We're not sure what that has to do with Vogue, though, or with fashion in general. Unless... Anna Wintour is truly looking to come to her new pals' defense. Is Vogue going out on a limb and declaring its allegiance to America's most controversial couple? Should we expect a West-Kardashian family photo shoot in an upcoming issue?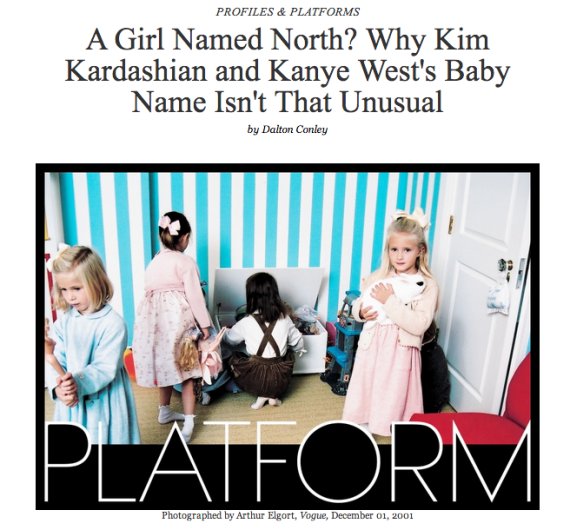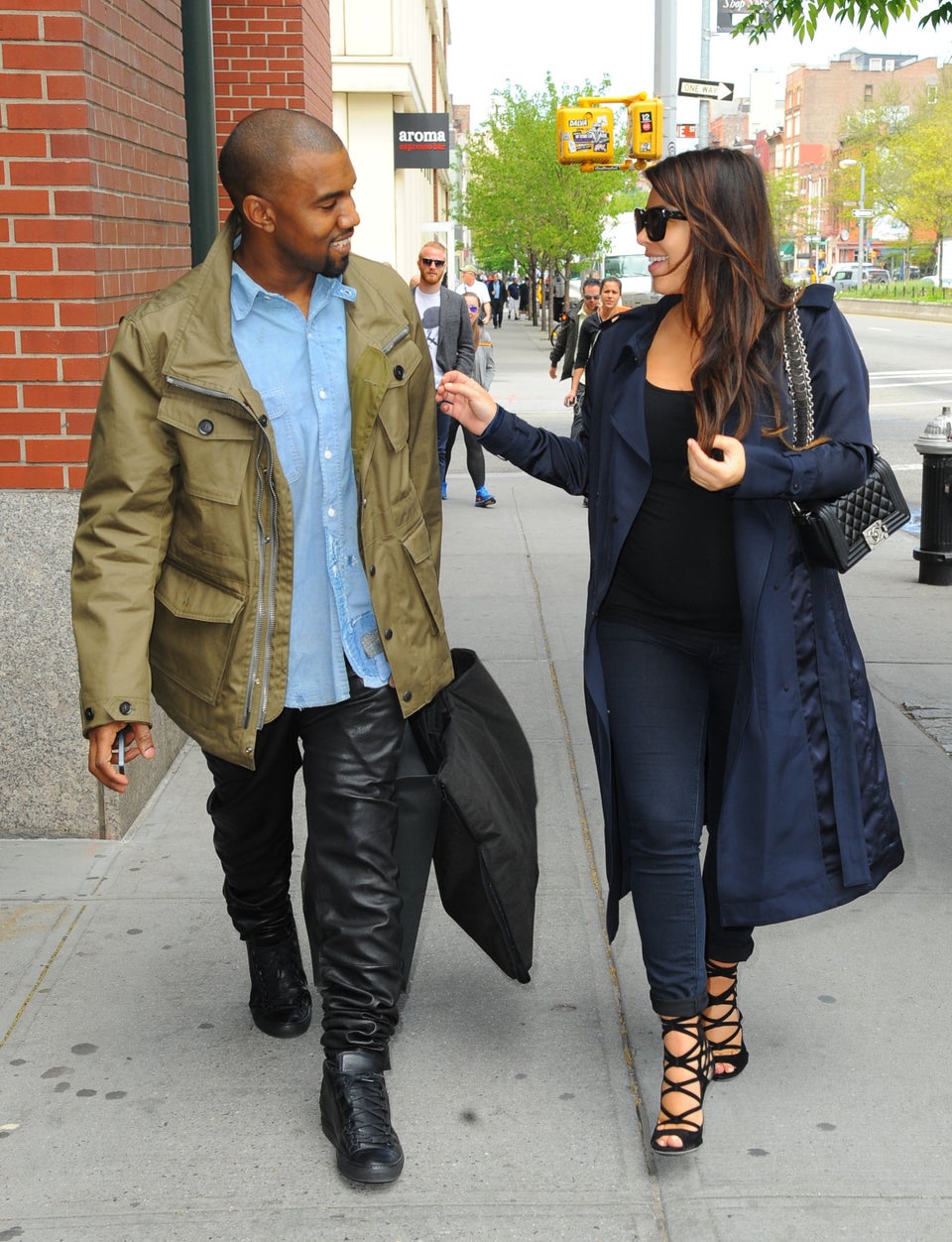 Kim & Kanye's Coordinating Outfits