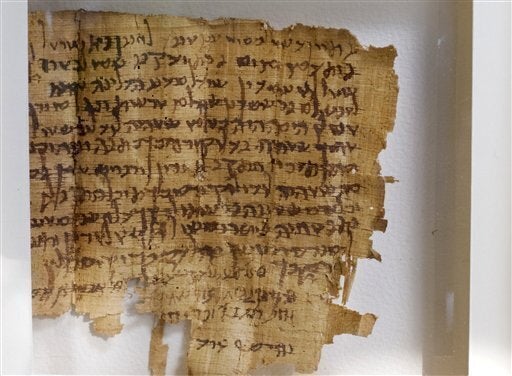 On Tues April 21st, at exactly 10 am, the entire nation of Israel stopped as sirens sounded from Haifa to the Golan Heights commemorating the 6 million Jews who perished in the Holocaust. As one might expect, these two minutes were very powerful -- nothing like this happens in the States. Cars and buses pulled to the side of the road and passengers got out and stood at attention. Workers everywhere put down their tools. Diners in restaurants paused, waiting in silence. It was a remarkable memorial.
Two days earlier, halfway across the world, there was a memorial of a different sort. About 12,000 people in suburban Chicago attended the opening of the Holocaust Museum and Education Center in Skokie, Illinois in spite of the pouring rain.
While these two events were vastly different, they illustrate the ongoing efforts in our world to remember the unimaginable. "This was a high point in my life," explains Samuel Harris, a Holocaust survivor and the president of the newly built museum. For Harris, it was the culmination of nearly a decade of effort, persistence, and resilience to raise enough money to build the museum.
These were the very same traits that Samuel needed in order to survive the holocaust in his native Poland. He was only 4 years old when he first saw dead bodies of the townspeople of Demblin lying in the streets after a German air raid. In the months that ensued, he saw his father and other Jewish neighbors beaten and humiliated by the Nazis who had invaded his town. By the time he was 5 and a half years old, the Jews of Demblin and neighboring cities were rounded up in ghettos and were summarily shipped off to the Treblinka death camp. His family was no exception. He joined his parents and his six siblings who were among the 1000 people rounded up in the city square and herded into cattle cars.
"I hid in the middle of the pack and I felt so small," Samuel recalled, in a recent interview. "I kept lifting my head and all I could see was the sky. But I heard a voice that told me that I will be okay." The next thing Samuel remembers is his father urging him to run and hide behind a pile of bricks by the side of the square. Two of his older sisters had done the same and he watched his other four siblings and his parents walk to the cattle cars for the last time.
The next few years were nothing less than a horror for the three siblings. Samuel recalls hiding and narrowly escaping death several times. He was almost 9 years old when the Russians liberated the concentration camp that he was in. Samuel and his older sister, Sara were sent to America, and each was adopted into separate Jewish families. His older sister, Rosa, whom he credits for his survival during the war, is living in Vienna.
It was not until 1977, at the age of 42, that Samuel was able to talk about his childhood experience. At that time, there was a rise in Holocaust "deniers" and an increase in anti-Semitic sentiment. Indeed, it was in Skokie that neo-Nazis had threatened to march. In response to this protest, Samuel and his fellow survivors helped build a modest exhibition in Skokie to build awareness in the community.
However, their big dream was to build a state-of-the-art museum and education center one day. Samuel, who became the chairman of this project, had his sights on enlisting the help of J. B. Pritzker, whose family are among the most prominent philanthropists in Chicago. At first, Pritzker was skeptical and asked that Samuel first find the land, an architect, and provide solid and detailed plans for the museum. Unabashed, Samuel came back to him months later with answers to all this questions.
"Persistence did pay off. Eventually J. B. Pritzker not only became involved financially, but he gave his talent, time, and interest. Most importantly, he bonded with us and cared for the survivors in this town," Samuel explains. Many other Jews and non-Jews joined in raising funds for this $45 million project. Samuel is quick to credit the efforts of all who were involved that made this dream come true.
The day that I spoke to Samuel, he had just come back from speaking to 350 8th graders about his experiences as a Holocaust survivor. "The best part of this journey is about changing lives. It has nothing to do with the Holocaust," he said. "Many of the kids that I speak to come from broken homes and often they tell me that if I made it through such tough times, they believe they can hang in there too."
Perhaps, that voice of reassurance Samuel had heard as a child in the midst of chaos and pain is now at work in him. Samuel's message to these kids is: "Don't give up in the face of adversity. Things will be okay."
So now, Skokie has a new memorial to commemorate one of the world's greatest tragedies. Israel too, has a Holocaust memorial, but its annual moment of remembrance is just as powerful. Two gestures, very different, but both designed for us to stop, teach, and remember.
Related
Popular in the Community