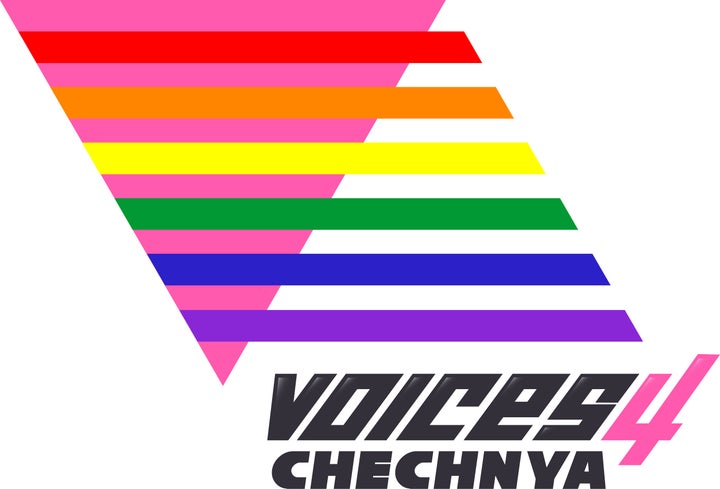 There's a lot going on in America. And because of the ongoing rotation of ominous headlines, some might feel the unwanted side-effects of these domestic hardships has resulted in a narrowing awareness of global crises.
However, one headline couldn't be ignored: Leading Russian Daily Says Chechen Authorities Arresting, Killing Homosexuals. As reported by RFE/RL, the persecution and killing of LGBTQ+ Chechen people is ongoing. Lost amidst the alleged presidential scandals, tweets, and attempted reforms on our own turf, it might be assumed that queer Chechens have seen relief. Instead, it's stories like these that remind the world that Chechnya still faces what many, ourselves included, consider to be genocide. And it's only getting worse.
The Russian region's leader Ramzan Kadyrov denies these claims, stating that Chechnya doesn't have "those kinds of people." Implying that gays simply don't exist, Kadyrov asks that if they do [have LGBTQ+ Chechens in their midst], that they be taken far away. The leader believes the removal — ergo murder of their LGBTQ+ citizens — to be an effort to "purify" their blood. "If there are any here, take them."
But the government's message about 'purification' is more literal than symbolic: Families are encouraged to murder their own LGBTQ+ relatives. Journalist Elena Milashina recently told the New Yorker: "We know of six cases in which families were told by the authorities to kill male relatives who were said to be gay. Of those, at least three, maybe four, such killings actually took place."
Voices 4 Chechnya founder and LGBTQ+ activist Adam Eli had to do something. "Growing up, discussions of anti-Semitism, the Holocaust and the plight of the Soviet Jews played a large role in my education and community," Eli says. "Earlier this year when news broke of the horrors in Chechnya an internal alarm went off. I know my history, and when people are being rounded up, tortured, and murdered for who they are, you must act."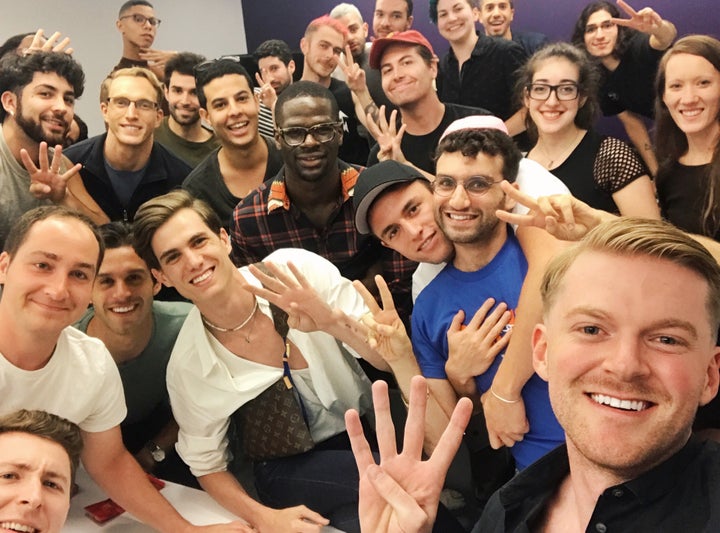 The group quickly emerged as an open invitation, asking anyone to join with or without activism experience. Since its inception, V4C has partnered with RUSA LGBT, a stateside network of Russian-speaking LGBTQ+ individuals that provides community and support for those arriving from Russia, and was accepted to Out In Tech's annual Digital Corps event that took place on September 23rd.
RUSA LGBT co-president Lyosha Gorshkov was born in Russia and lived there until he was 29. "As a kid there was no information [on being gay], and it was treated like it was a disease," he says. Through working as an activist in the United States, he has made strides in keeping in touch with those abroad and met Chechens who have lost friends to the crisis. "We need to recognize that this is not just an LGBTQ+ issue. Tomorrow, it could be any ethnic minority; it could, again, be Jewish people."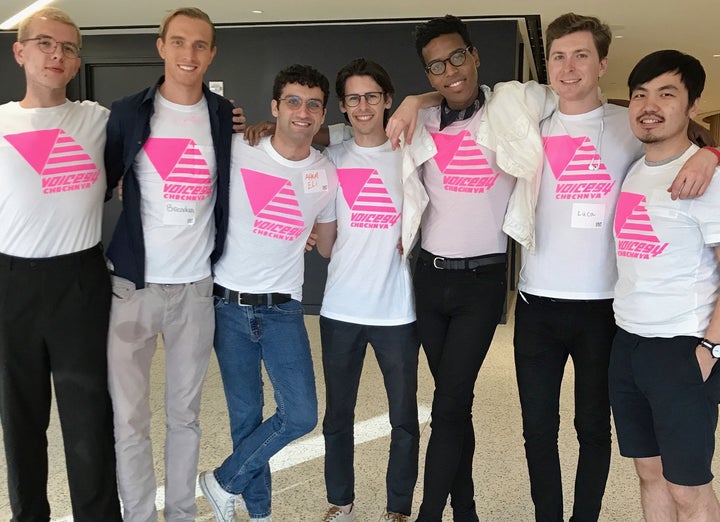 As a group, most members have full-time jobs outside of activism, spending their spare time devoting their talents to the cause. V4C's members have built a community of friends brought together by a common goal: helping innocent people living in a world much different than their own. And, to keep the temperature of their meetings at a happy medium between their inspiring work and the reality that their efforts will be hard fought, each meeting is ended with a round of 'slays,' in which affirmations about what they've accomplished are shared.
On October 14th, 2017, Voices 4 Chechnya will march from The Stonewall Inn to Trump Tower UN Plaza to demand humanitarian parole visas and raise money for the resettlement of LGBTQ+ Chechen victims. The group is excited to invite everyone to join in on standing up against hate and refusing to let history repeat itself. There is a place for everyone in this march.
Together, V4C believes that everyone, no matter who they are or whom they love, is entitled to live without fear. The community has come too far to stand by as the Chechen Republic orders and encourages the capture, torture, and death of its own LGBTQ+ people. In Gorshkov's words, "Don't just talk about human rights, fight for human rights."
Popular in the Community