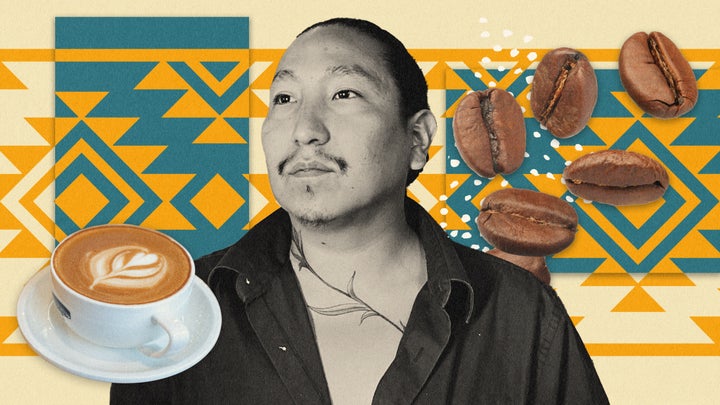 Carpio Joseph Bernal is an artist, chef, contemporary and modern dancer and entrepreneur. After his sister's unexpected death during the COVID-19 pandemic, CJ returned to his native Taos Pueblo in New Mexico, a UNESCO world heritage site that has been continuously inhabited for a thousand years, to open the first full-service espresso and juice bar located inside the ancient walls, where there is no running water or electricity. Bernal is using his family's former art store as a space not only to serve food and drinks, but to have conversations about the challenges faced by Native Americans, and to raise money for an art center. In this edition of Voices in Food, Bernal talks about how Indigenous voices have been oppressed through generations, and how members of these communities can start healing through self-expression.
In 2020, I was living in Los Angeles doing film choreography and working in restaurants. While I was visiting family in Canada during a two-week planned vacation, the borders suddenly shut down and the pandemic was declared. Since I was born in Canada, I wasn't allowed to return to the U.S. for what turned out to be six months. My friends had to dispose of my apartment and salvage my belongings while I was taking shelter with my extended family. I was dealing with a lot mentally already, but I wasn't quite prepared for what came next.
One morning, I got a call from my dad and I just had an unexplainable feeling that something was really wrong. He was barely able to talk, and muttered: "You have to be strong for your family up there." He told me that my 33-year old sister, Coral, had passed away unexpectedly.
"We have underlying systemic trauma that is passed down through generations, and we don't have enough funding to bring about positive change."
I immediately sought help from the tribes, and in two days I was able to get back to Taos. The funeral was intense, especially with the pandemic. My family and I not only were dealing with the death of a loved one, but had questions about her death. Speculations and rumors of what really happened did not help. Finally, it was declared "accidental health-related," but she had been seen at an Indian Health Service clinic 24 prior to her death. The nurse practitioner analyzed her bloodwork and said that she was very sick and needed to be hospitalized, but the doctor did not admit her.
We had already been fighting for health reform, and we went through a long, drawn-out process of seeking justice with all those involved ― the clinic, the sheriffs, the boyfriend and the behavioral health care system. We thought about pursuing federal court, but that would have taken many years. We decided as a family that we didn't want to continue to re-traumatize ourselves, but to channel it in a positive way where we could help the community voice themselves.
Two years later, my family and I held a press conference to talk openly about Coral's death and about issues of sexual assault, addiction and domestic violence that Native people, especially Native women, face.
Coral was a prolific poet, writer and activist. So we decided to start the Coral Dawn and Paul J. Bernal Center for Arts and Literature ― named for her and for our grandfather ― that would serve as a center for healing through artistic expression. Growing up, we didn't have any structured after-school programs. There wasn't funding for a recreation center, a gym or an art center for kids. So many of us turned to alcohol and drugs.
But the next question was, how were we going to find the funds for this new center?
"It is a lot of work to open the operation every day. I charge the batteries at my home and plug them in to run the refrigerator and coffee maker."
My skills were in the hospitality industry. I had held every job you could hold at a restaurant: dishwasher, mixologist, waiter, restaurant manager, you name it. In November 2022, I started with my own savings and opened a café in place of our art shop located at the pueblo, which has no electricity or running water. It's impossible to have a full-service café without modern amenities. And Taos Pueblo was closed to visitors for two and a half years. But this was my new passion, and I wanted to honor my late sister. I called it the Dawn Butterfly Café, because she and I always talked about opening a coffee shop in the pueblo someday.
With the help of my mom, I applied for a grant and received $8,000 from the Regional Development Corporation, a private nonprofit dedicated to improving economic development in northern New Mexico. With the seed money, I purchased solar-powered batteries, an inverter and a commercial espresso machine. It is a lot of work to open the operation every day. I charge the batteries at my home and plug them in to run the refrigerator and coffee maker.
But the café is more of a social enterprise than a place to eat and drink. A percentage of profits are donated to fund the upcoming center.
Cafes are designed to be social hubs where people come together and have conversations. Taos Pueblo is an international hot spot, so it's natural that you will meet visitors from all over the world. My family and some other residents of the pueblo are happy to talk to visitors and share our stories. It's a way for us to heal from our grief and loss, and promote the tribal voices that have been suppressed for centuries.
Many of us feel that we are not empowered to say what we see or feel, because of the oppression and violence we have endured. From education and health care to food and nutrition, the Western mindset was imposed on us. We have underlying systemic trauma that is passed down through generations, and we don't have enough funding to bring about positive change.
Once the art center is open, I also plan to extend it to the Dawn Butterfly Bistro, where diners will learn about Indigenous ingredients and foods that we eat, and young Natives will have an opportunity to learn culinary skills. One of the bars I worked at in L.A. encouraged us to be ourselves and speak up. Through these establishments in Taos Pueblo, I want to teach our youth to communicate with others, express themselves and navigate complicated environments.
Before You Go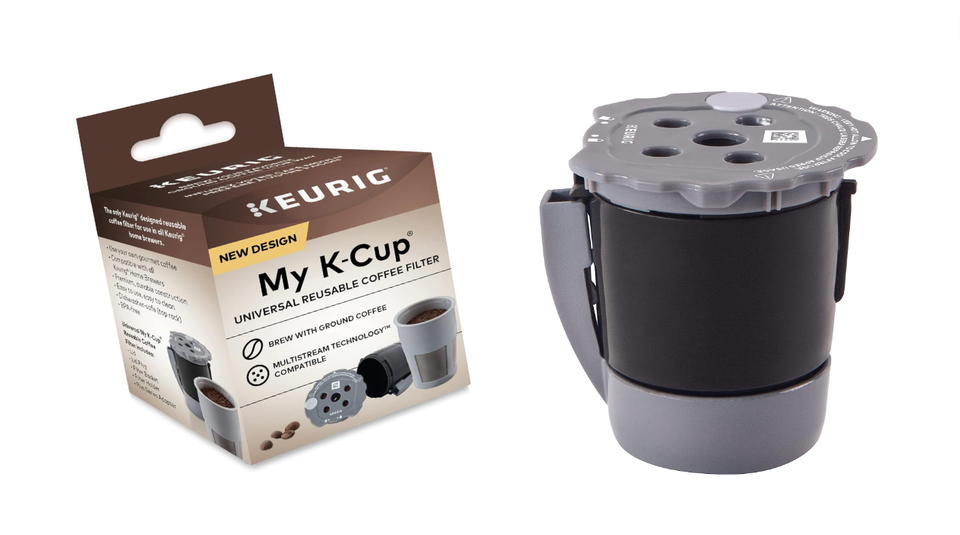 The Tiny Tool That'll Make A Keurig An Actually Respectable Coffee Maker