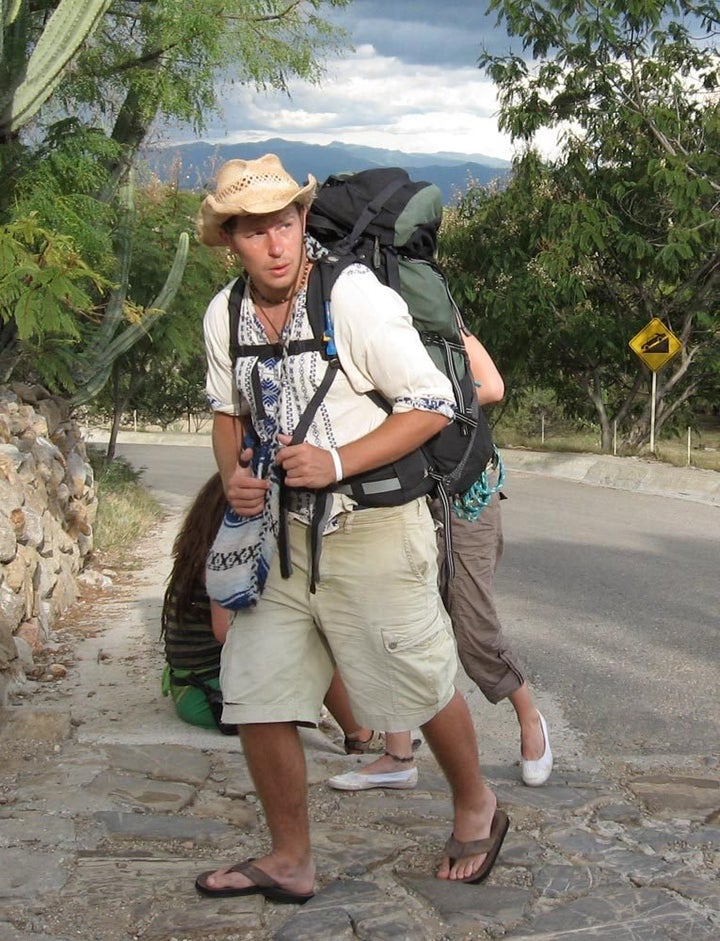 Luke Whyte writes about criminals. And he hitchhikes to find them.
On his blog, Voices of Justice, Whyte chronicles the experiences of people who have been in or around the California Department of Corrections and Rehabilitation. He also discusses the history of the criminal justice system, fast facts on prisons in California, and how to shower with a hose outside of a gas station.
"The hitchhiking is taxing," he says. "But it's getting a little easier."
He's been backpacking off and on since last December, trekking around northern California to collect stories for his website.
Whyte got the idea after working at CorrectionsOne, an online magazine focused on news and events related to the criminal justice system. While extensively reporting on the dense statistics and studies released from correctional government agencies, he realized that there was something missing from the discussion -- the human element.
"If I have any agenda at all, it's that I'm telling stories. I don't have the answers. But if I can humanize the people who are a part of the system, hopefully I can raise awareness and contribute a little to finding common ground."
By talking to the people who are a part of the process, Whyte hopes to discover solutions. And California, he says, is a good place to start.
"I can't focus on the whole country -- it's too complex. But the issues we're facing as a nation are visible and intensified here."
He may be right. Recent statistics from the CDCR show that California's prisions are at almost 200 percent intended capacity and ABC San Francisco recently reported on the dubious quality of care for sick inmates, stating that "any prison sentence can become a death sentence" for the incarcerated.
With all of this in mind, Whyte headed off on the big leg of his trip this past weekend. With interviews lined up from Sacramento to San Diego, he estimates that it will take him about two months to complete.
Most of his interviews are with retired or soon-to-be retired correctional facility personnel. The officers, councilors, deputy directors and others have volunteered their time and are more than willing to talk.
"They're eager. They're really eager to share their experiences and what they think needs to be done."
As for his other interviewees, they're a little more hard to find.
"I can get contacts but then what do you do? You can't really just call them up and ask, 'So, you've been to prison. What's that like?'"
Whyte wants to interview those who have been through the system, whether it's failed them or rehabilitated them. Instead of seeking them out, he says they tend to gravitate toward him.
"With hitchhiking, you tend to meet a higher proportion of people who have experienced the criminal justice system."
He's told a couple of their stories on his website. From meth addicts to murderers, he's already experienced a hefty breadth of what the corrections department claims to rehabilitate.
But sometimes, he says, it seems as though the R in CDCR has "gone silent as the economy has gone south."
Whyte doesn't want to single out convicts and felons. He wants to tell the stories of everyone involved in the process. Perhaps, he says, it'll change some unsavory connotations.
"There's a tendency to frame the people who work in the system as evil or that they have bad intentions, but a lot of them know what a large bureaucracy it is and they want to help."
Over the last 20 years, he says the criminal justice system has been flooded with problems, both social and economic. He believes that these firsthand accounts will help the public understand the true state of affairs, and urge them to action.
"There's something really interesting going on, and there are changes that are going to have to be made."
Related
Popular in the Community