To further promote understanding between the U.S. and Pakistan, it's crucial for the people of both countries to understand each others' societies better. In my first article for Voices of Pakistan, I represented the different viewpoints of Pakistanis. However, there are a lot of voices still to be heard, and sometimes a photo of a face tells a much deeper story than a quote can.
Seeing people as being people is sometimes the easiest way to find commonalities between cultures. By no means is this a representation of the whole country, but sides of the daily life in Pakistan that are not shown regularly. As you will see from the photos, there is rich cultural and regional diversity, as well as socioeconomic differences. I believe the authenticity portrayed in these photos generally escapes the mass media discussions about the country. I feel the captions are not essential to understanding the story behind each photo. I even debated whether they were needed at all. However, I put brief descriptions for informational purposes.
I would like to thank the photographers for their generous contributions and support for this project. Follow the link under each photographer's name for more photos and information.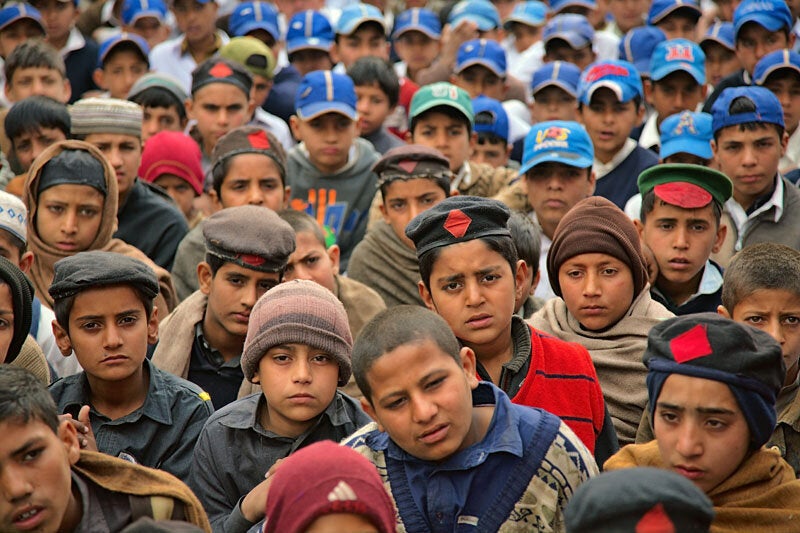 Damon Lynch is a PhD student in socio-cultural anthropology at the University of Minnesota, researching the temporality of religious symbols and narratives in post-civil war Tajikistan. His website is here.
Khalil Shah is an art professional with substantial experience in conventional and contemporary forms of art including web and graphic designing. He started photography in 2005 at a digital photography workshop at the prestigious National College of Arts, Lahore, Pakistan. Since then he has traveled widely in pursuance of this passion. His photos can be found here.
Fayyaz Ahmed, who was educated a computer engineer has been working as a professional photographer for the last 5 years. He started his photography career with a photo-documentary piece on the plight of Eunuchs in Pakistan. Since then he has been working in the genres of both documentary and fashion photography. He has been nominated for Lux Style Awards 3 times in a row. His photography can be found here.
Galibert Olivier is a french trekker and a photographer who has travelled extensively in the Northern Pakistan. He has also created a travel website to help other travelers in Pakistan: www.trekking-au-pakistan.com/. More of his photos can be found on his Flickr page.
Jahangir Khan is a senior photojournalist who has worked for various Pakistani and foreign news organizations. He is currently working as a photographer at Associated Press of Pakistan Corporation. His photography can be found here.
Mayank Austen Soofi is a writer and a photographer based in Delhi. His works can be found here and here.
Irfan Mirza is a photographer based in Sialkot, Pakistan. His photos can be found here.