October 28, 2012 at approximately 10:30 am.
Tess Senay Raynovich died in a car accident on her way to work. The SUV hitting her car on the passenger side killed her instantly. She was 20-years-old. She was my youngest daughter. She was. She was. She was...
I was used to overcoming obstacles in my 57 years: a dysfunctional family, then a runaway at 13, barely living through my teens. At 25 I stopped drinking and doing drugs. A troubled marriage produced three beautiful girls, which made every hardship fade.
On October 23, 2012 I spent a beautiful warm fall day with Tess. We went to pick out a coat that would get her through the Montana winter she would be leaving for in a few weeks. Tess was, thoughtful and kind to me all day, knowing how much I would miss her when she left for Bozeman.
Over lunch she said, "Mom, you know I'm not coming back. Not to live. I will come back in the spring and help you move out of that house though." She always felt she knew what was best for me.
"I know," I said "You need to go. I'm happy for you."
"I'm worried about you being alone in that house. You have to get out of there, get a divorce and go on Match.com!"
Later that day we went to a poetry reading. The room was crowded and we only saw one seat. "That's okay, I'll just sit on your lap, Mama." It was one of the best days of my life.
Five days later was my worst. When I saw her in the hospital, already dead, she looked beautiful to me. I lifted her eyelids to see those beautiful blue eyes on more time, kissed her, put my arms around her, hardly noticing anything that gave evidence of a body crushed to death.
There is no overcoming the tragedy of losing your child, but there are steps that keep you from the abyss. I had been teaching undergraduate classes at a small university but the students, so close to Tess' age, were too much for me. I took an office job with health insurance so I could get a divorce, as Tess had hoped. I am close to a "For Sale Sign" in the yard. The porch is being painted and there are weekly trips to Goodwill. I teach writing at Madwomen in the Attic, a community class for women.
We started the Tess Senay Raynovich Eco Art Fund that supports artists and eco-art, Tess's planned area of study. We've done good work, in spite of my severe allergy to fundraising. We give out scholarships, support eco art camps and programs and we are planning a public eco art project as our next endeavor. As part of her own healing Tess' oldest sister Anna has come on board to help with fundraising. Thank goodness!
Tess would love what we are doing for other people, but I will be honest, I do this for myself. It's a comfort for people to know her through our work and website, where her art, her story and the support we have given others are on display. Many bereaved parents find solace in projects and causes: this is how we keep our sons and daughters in this world.
In the first summer after her death we held an eco art camp for kids, close to our home. Three of the kids in the camp were siblings and one day the oldest heard me say the street that I lived on.
"We lived on that street when we were small." I asked what house. It was one door down from us. I had forgotten them. They did not forget Tess. "Oh, no, this isn't for Tess! Tess our babysitter?"
The girl, now a teenager, turned to her brothers, "This is for Tess our old babysitter!" The shock on their faces as I told them what had happened to Tess was hard but then the stories of Tess' gentleness and their love of her came pouring out of them. Who is helping whom in this process?
I now have the goal to carry her with me, to live with her spirit of optimism. I can't manage it every day but this is our story now, not mine alone.
I found this in one of Tess' sketchbooks:
"Life is not living unless you have hope. If I die tomorrow, if I die today let it be known that I had hope, hope for myself & my achievements. Hope for my life to be one in a million and mine. If I did not have hope I would have no dreams. It is all you need and I hope that you will see that.I hope that you will love."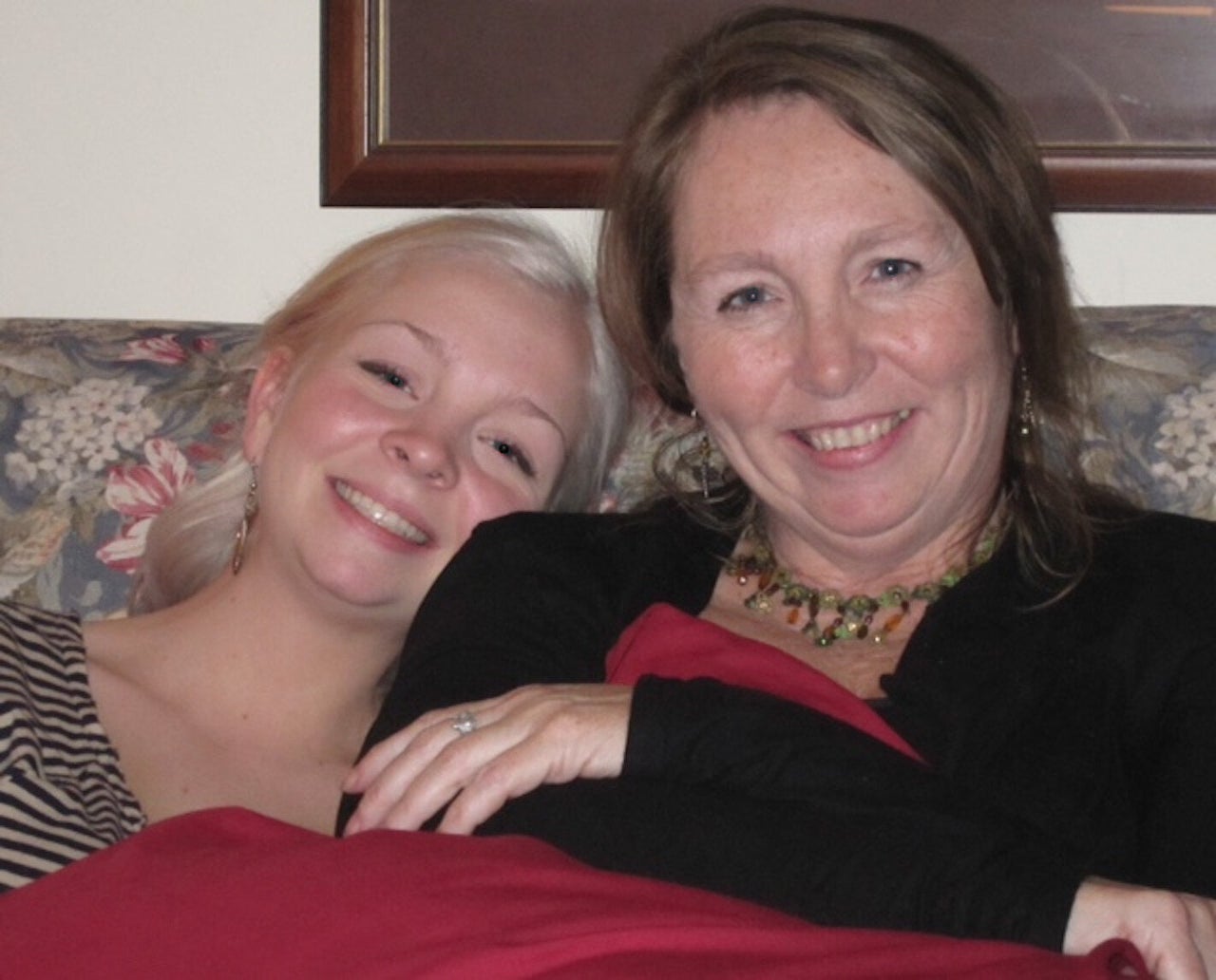 Related
Popular in the Community