"What most people don't know is over 80% of incarcerated juveniles have either been raped or molested multiple times, or been the victims of drug or alcohol addicted parents or guardians. Many of these children are deeply wounded and in their pain and misery lash out at their families and communities." Akuyuoe Graham, who founded, Spirit Awakening Foundation in 1995 offers hope, healing, redemption and transformation to "at-risk and incarderated youth.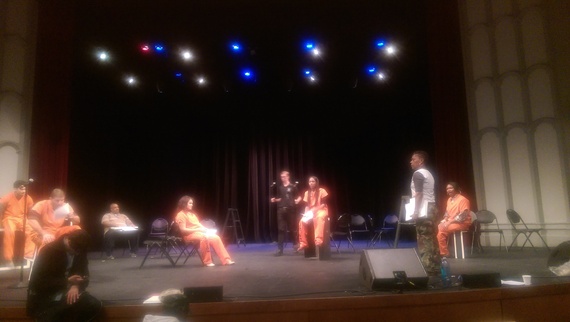 *Claudia, 14 years old - 45 years to life .. *Carla, 14 years old - 50 years to life. My head reeled as the list of young adults being sentenced to life in prison or even half a life in prison is read. I sat in the darkened Bovard auditorium at USC at the 2014 Voices of the Unheard: Triumphant, which occurred on December 13. I listened to my daughter, who is almost 14, the very same age as some of the young adults sentenced to long prison terms, and other artists and former child detainees, bring to life the original prose and poetry written by incarcerated and "at risk" youth. What happened to these children? What were the contributing factors that caused them to take the actions that they took? How do they cope? How do their parents cope? Who cares about these children while they're in jail or prison? Who gives them love and provides them with an opportunity to love themselves even when they've hurt themselves and others? Akuyoe Graham and her organization, Spirit Awakening Foundation, definitely does! Akuyoe cares deeply about these children. She works with these young adults to unlock their anger, hurt and pain through mindfulness, improv and the written and spoken word. The result of their work is celebrated each year by those who support and participate in the Voices of the Unheard events and Spirit Foundation programs.
I thought about how the wrong friend, girlfriend or boyfriend, a misstep, a broken heart, extreme peer pressure, a violent parent, an absent, overworked parent or a parent with an addiction that sucks the very marrow of availability for their children out of their minds, can influence the choices a child takes. I contemplated the spiritual opportunities inherent in every child's and adults life and reflected on the redemption Akuyoe offers the young people that are mentored through her programs. Akuyoe and Spirit Awakening provides programs that assist these young people in finding forgiveness, self-worth and self-esteem. Several of the young people in the show were children whom she mentored. They've moved through their own personal challenges and have gone on to attend college and pursue lives in which they give back to others who may be at-risk or incarcerated.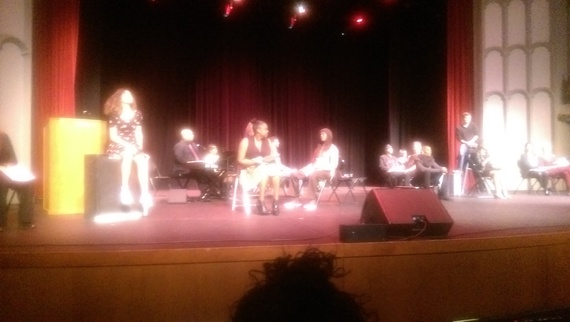 The young adults whose names and prison sentences I mentioned at the top of this piece were not present at rehearsal nor were they present at the event but they were represented. As I listened to their life experiences being expressed in the pieces being read, I tried to reconcile the punishments meted out by the Juvenile justice system. How can it be that a child who was molested, abused, and neglected for years on end would be further punished by being sentenced to life in prison or prison for decades? Yes, there has to be accountability. Yes, a teenager may take an impulsive action or be an accomplice to something horrible but is it redemption to imprison them for decades? Wouldn't it make more sense to make sure that "all" the children are cared for?
As I listened to the various pieces being read, I kept thinking, "What can we do to create real "justice" within the Juvenile justice system and within our upside down justice system? Shall we address the root or blindly strike out at the effect of generational prejudice, racism, abandonment, neglect, disempowerment, brutality and power over paradigms? I feel such gratitude that organizations such as Spirit Awakening exist to help young adults heal.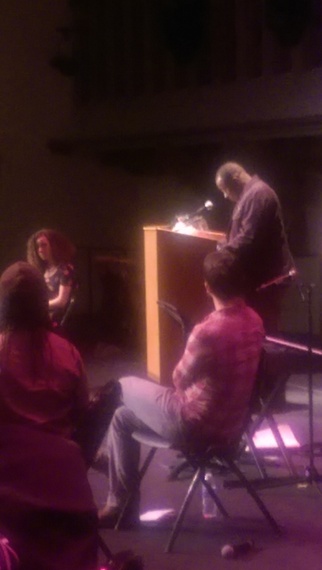 This was the 8th Voices of the Unheard: Triumphant fundraiser for the Spirit Awakening Foundation To learn more, get involved and to support the wonderful programs that Spirit Awakening offers, please go to their site.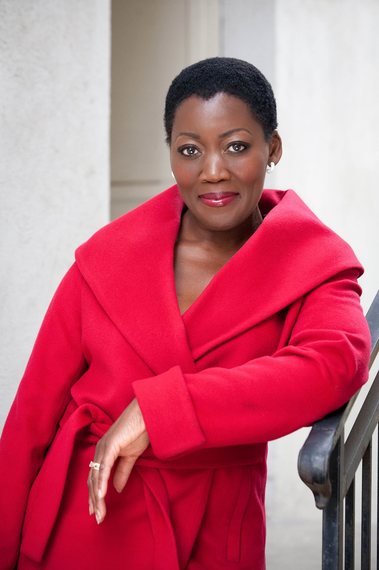 Akuyoe Graham, founder,
Spirit Awakening Foundation
Wendy Silvers is a Mama on a mission as a mamactivist, certified nonviolent parenting educator and women's empowerment coach. She presents seminars to corporations, schools and groups on Compassionate, Nonviolent parenting and communication. Contact her directly: wendy@millionmamasmovement.org
REAL LIFE. REAL NEWS. REAL VOICES.
Help us tell more of the stories that matter from voices that too often remain unheard.