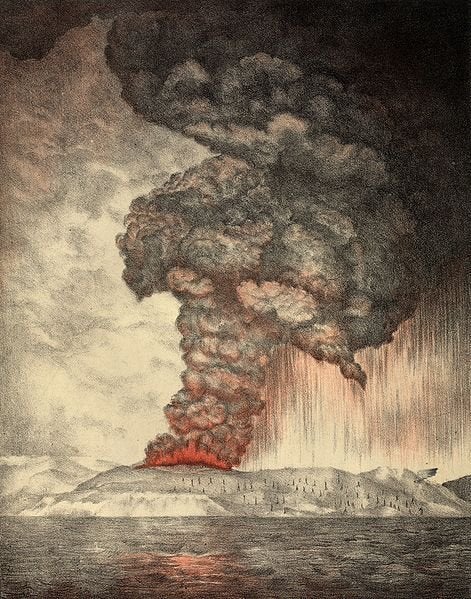 A massive volcano erupted somewhere on Earth in the 13th Century and was so powerful it caused a global cold spell. Until now, that's about all scientists have been able to say about the volcano mystery.
Now Dr. Franck Lavigne of Panthéon-Sorbonne University in France claims to have pinpointed the site of the volcano. But he says he won't reveal his findings until his research is published, according to Science News.
Some scientists have guessed the mystery volcano was in Indonesia, according to Wired. The country has about 130 active volcanoes.
Dr. Lavigne said geochemical analysis of rocks from the mystery volcano he identified match the chemistry of the sulfur in the ice cores, according to United Press International.
According to UPI, Dr. Lavigne's research is slated for publication in an unspecified journal.
Popular in the Community