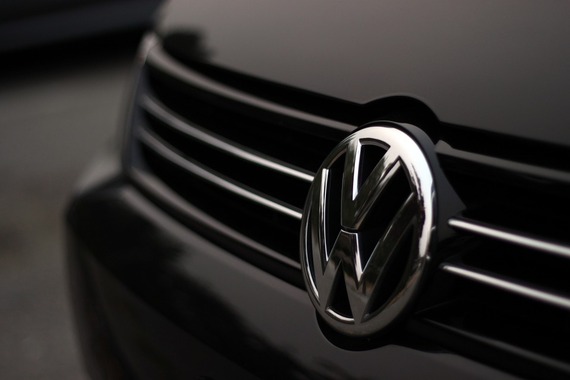 This guest blog was written by Claudia Herbert of the Safe Climate Campaign.
The sun is finally setting on the days when Volkswagen and other automakers could disregard emission standards. Here's how we can make sure it happens.
Nearly coinciding with the summer solstice, June 28 is the deadline imposed by U.S. District Judge Charles Breyer in San Francisco for VW, federal and California officials to decide how the German company must remedy the excessive diesel emissions that result from its fraudulent testing. (The original deadline of June 21 was pushed back a week to allow the parties extra time to deal with the extremely technical issues).
Volkswagen engineered software in nearly 600,000 VWs, Audis and Porsches sold in the United States--and 11 million sold globally--that it touted as "clean" diesels delivering good mileage without the pollution that has long been a diesel by-product. But on the road, these 2009-2015 models spew up to 40 times the legal limit of smog-causing nitrogen oxides and soot particles linked to respiratory disease. The cars turn on pollution controls only while being tested in labs, hiding their real-world pollution from government inspectors.
The actions not only misled consumers seeking clean vehicles but misled key government agencies that protect consumers and our environment. The onus to correct them lies entirely on Volkswagen.
VW should be ordered to fix the diesels, or buy them back and scrap them; begin large-scale production of electric vehicles, and face civil and criminal penalties, including a fine large enough that no automaker will even think about cheating on air pollution standards again.
Volkswagen should compensate the owners of cars it fixes for the years they drove polluting vehicles and for any degraded post-repair performance. Of course, VW may fail to repair some cars or to convince some owners to sell back their smog machines. And even scrapping the cars carries environmental costs. So, the automaker must counter ongoing pollution.
Because electric vehicles (EVs) are far cleaner than polluting diesels, VW can begin to make up for its diesels' excessive pollution with large-scale production and aggressive marketing of EVs, and by installing charging stations. We believe a rate of 10 EVs and one charging station for each diesel that remains on the road would be appropriate.
A tough VW reparations schedule can be the whack from a 2x4 that tells the auto industry environmental standards are more than suggestions. But the U.S. Environmental Protection Agency and the California Air Resources Board should also expand their vehicle lab tests, conduct robust tests on the road, and stop relying on automakers' conducting their own road tests, even with government spot checks. The agencies should also examine cars' computer codes to detect cheating so weaseling out of rules that protect consumers and the environment is no longer standard equipment in the auto industry.
A version of this commentary originally appeared in USA Today. To read the entire essay and see how the United States should make an example out of Volkswagen, click here.
Follow Dan Becker and James Gerstenzang on Twitter: www.twitter.com/safeclimatecamp
Related
Popular in the Community