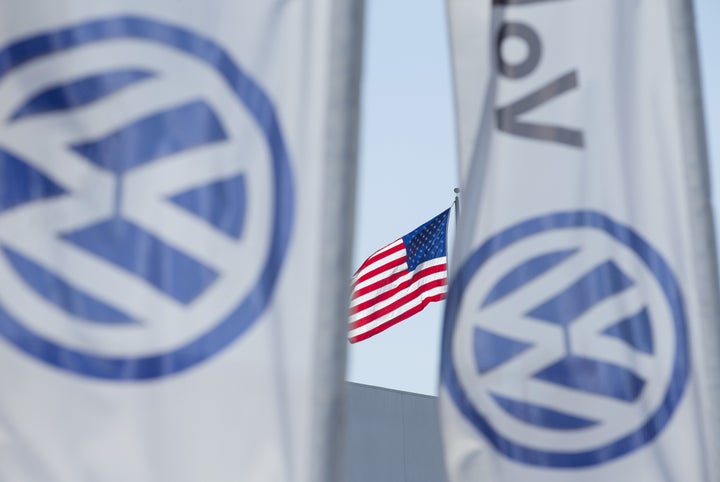 The Federal Bureau of Investigation has arrested a Volkswagen AG executive on charges of conspiracy to defraud the United States, the New York Times reported on Monday.
Oliver Schmidt, who headed the company's regulatory compliance office in the U.S. from 2014 to March 2015, was arrested on Saturday by federal investigators in Florida, the newspaper said, citing people familiar with the matter.
VW admitted in September 2015 to installing secret software known as "defeat devices" in 475,000 U.S. 2.0-liter diesel cars to cheat exhaust emissions tests and make them appear cleaner in testing. In reality, the vehicles emitted up to 40 times the legally allowable pollution levels.
Volkswagen declined to comment on the reported arrest.
"Volkswagen continues to cooperate with the Department of Justice as we work to resolve remaining matters in the United States. It would not be appropriate to comment on any ongoing investigations or to discuss personnel matters," it said.
The FBI was not immediately available for comment.
Schmidt is expected to be brought before court in Detroit on Monday, the NYT said.
Senior VW officials are not attending this year's Detroit auto show, which is taking place this week.
The news comes as Volkswagen was nearing a deal to resolve criminal and civil allegations over its diesel cheating, crucial steps toward moving past the scandal, which has cost it billions of dollars and its reputation.
Volkswagen shares were up 2 percent at 141.75 euros by 3.16 a.m. ET, at the top of a 0.2 percent-weaker German blue-chip DAX .GDAXI, on the expected deal.
(Reporting by Gaurika Juneja in Bengaluru and Edward Taylor in Frankfurt; Editing by Sunil Nair and Louise Heavens)
Popular in the Community