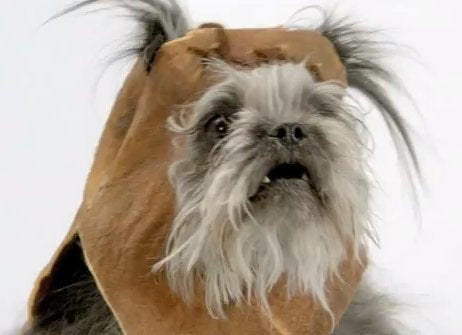 When you hear the sinister tones of "The Imperial March" from "Star Wars," it stops your heart in fear. But when it's barked by puppies? That just melts your heart with cuteness.
Volkswagen has released a teaser for its upcoming Super Bowl commercial, featuring an array of different dogs barking in an arrangement that would please any dark Jedi dog trainers. It's the auto company's second straight Super Bowl "Star Wars" commercial; last year, they had a spot featuring a boy in a Darth Vader costume marching around his house, trying to use The Force.
This one, though, has to take the cake. There is a doggie ewok, a doggie wookie and a doggie ATAT. What more could you want?
Popular in the Community