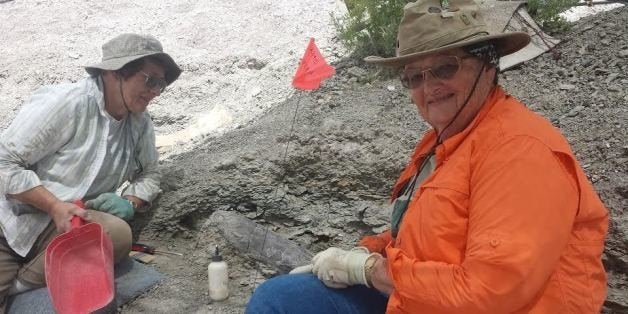 Think you need a fancy degree to do important scientific work? Think again.
"Dorothy and I were working on some bones... and came across this lump and thought, 'Oh my goodness, we found another vertebra,'" Fredette told local TV channel KREX, referring to the discovery she and a fellow digger made. "Well, then we got to the back side of it, and it swooped back up again."
The bone, which measures 6 feet 7 inches, belonged to an apatosaurus estimated to have been 80 to 90 feet long, according to Robert Gay, a paleontologist at the Dinosaur Journey Museum in Fruita, Colo.
Apatosaurus was a giant plant-eating sauropod dinosaur that lived during the late Jurassic Period around 150 million years ago. It was one of the largest land animals of all time.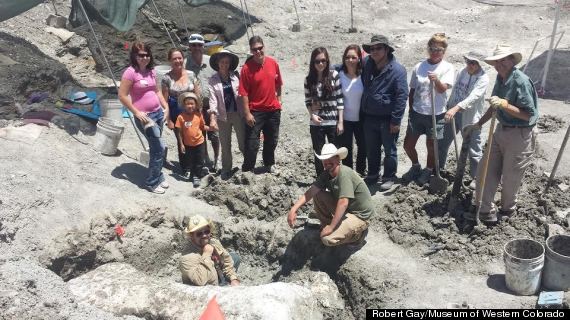 Dig participants cluster around the femur after it was uncovered. Paleontologist Robert Gay is shown in the pit in the foreground.
Fredette found the femur during an expedition with"Dinosaur Digs," a volunteer program hosted by the museum. Fredette has volunteered there since 1986 and now works as a supervisor in the museum's research lab.
Aside from its record-setting size, what makes the bone so special?
"It's significant because it gives us an idea of the upper size these animals are able to reach," Gay told The Huffington Post. "For a long time, we knew these were enormous animals, but most of the ones we've found have not been adult."
The bone may help paleontologists understand how apatosaurus differed from closely related dinosaurs, how its body changed as it grew, and what drove it to become so large, he added.
The find is just one of nearly 2,000 bones to have been found in Colorado's "Trail Through Time" quarry.
Paleontologists at the museum plan to remove the femur from the dig site this July.
Related
Before You Go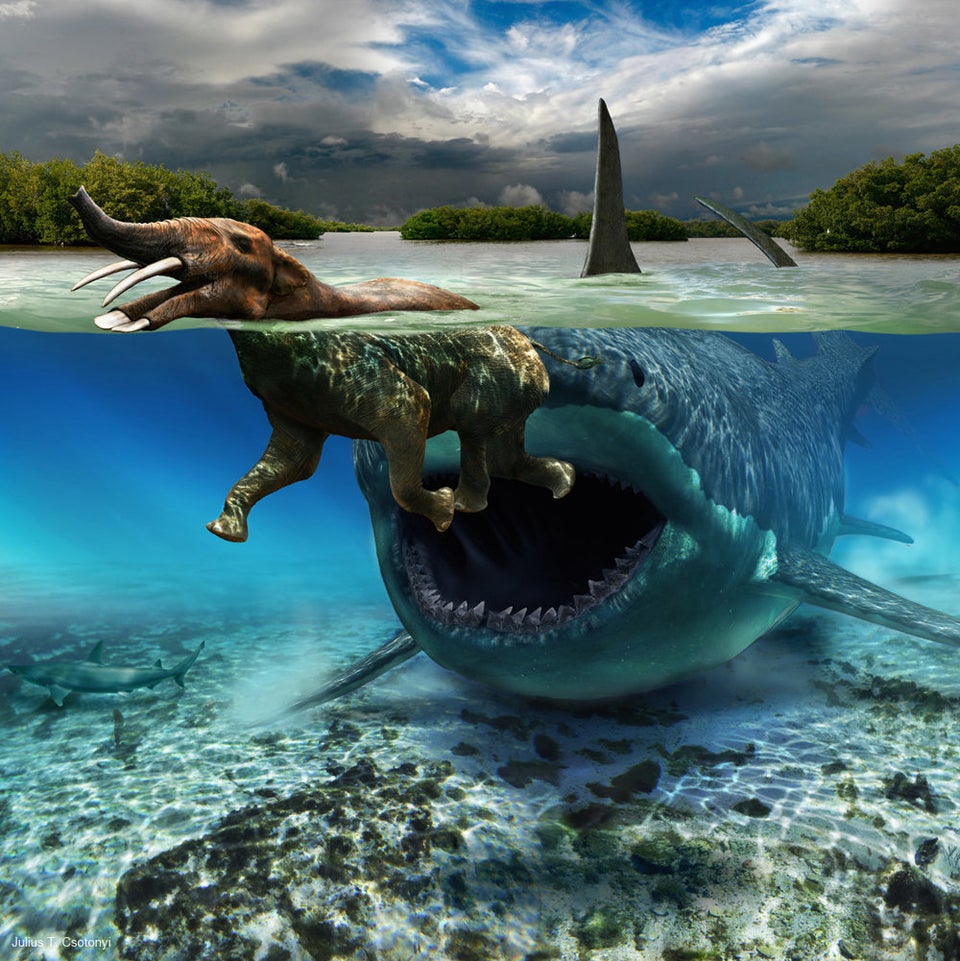 Amazing Paleontology Artwork
Popular in the Community