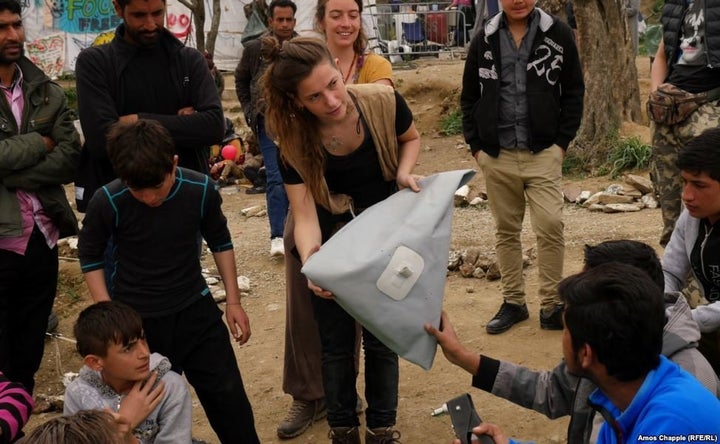 Migrants and refugees on a Greek island are learning how to make backpacks out of life jackets and boats, Radio Free Europe reported.
The island of Lesbos is a common stop for people fleeing war in the Middle East. The Guardian reports that island saw almost 450,000 refugees pass through during 2015 alone. People usually travel to the Greek island by boat, rest there for a time and then head deeper into Western Europe in search of a new home.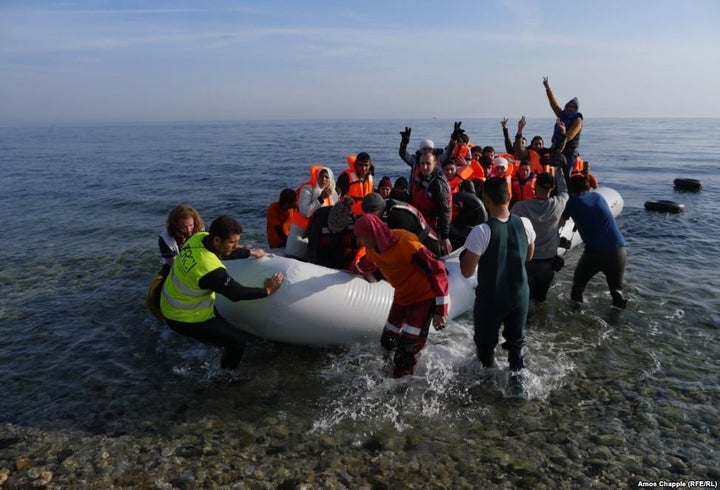 When migrants and refugees leave their homes for long trips overseas, they carry very few possessions, many of which get lost at sea. They are often forced to leave their sea gear behind on Lesbos before making their way to other countries on foot. As a result, their discarded items like life jackets and inflatable boats flood the beaches.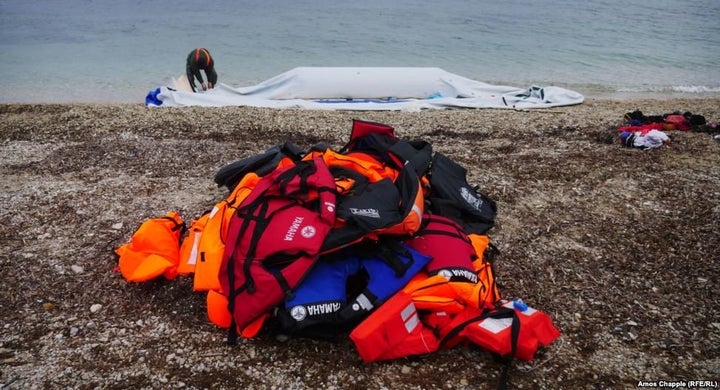 The situation inspired Floor Nagler, a 24-year-old textile student from Amsterdam who volunteers on the island, to release her inner Maria von Trapp.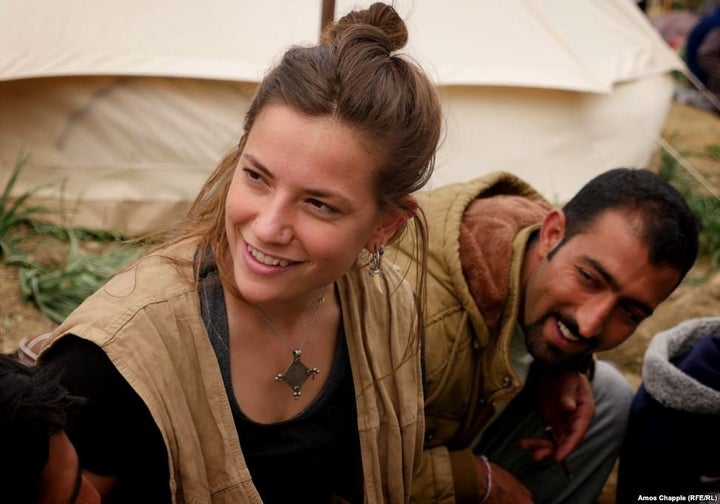 She decided to take 44 pounds of the abundant materials left on the shore back to Amsterdam, where she and Dutch artist Didi Aaslund, 27, collaborated on a practical use for it. That's when an idea struck Nagler.
"I called Didi and I said, 'Let's make a bag because there's [lots] of material,'" Nagler told Radio Free Europe.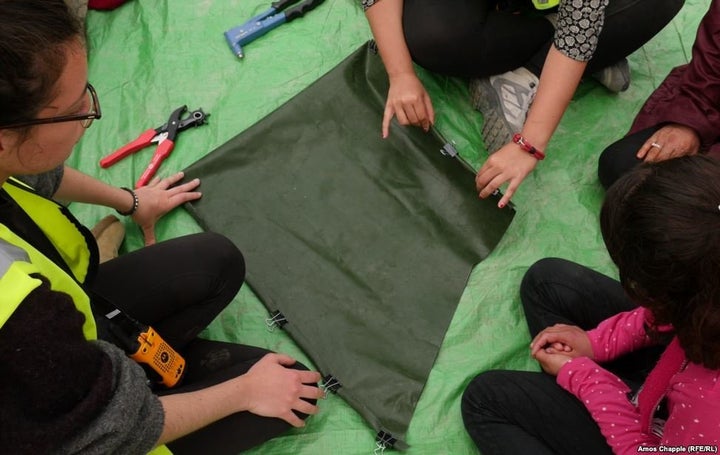 On Feb. 29, Nagler and Aaslund arrived on Lesbos with scissors, punch pliers and riveting guns in tow and gave a one-week workshop on how to turn materials left on the beach into backpacks at a nearby tent city.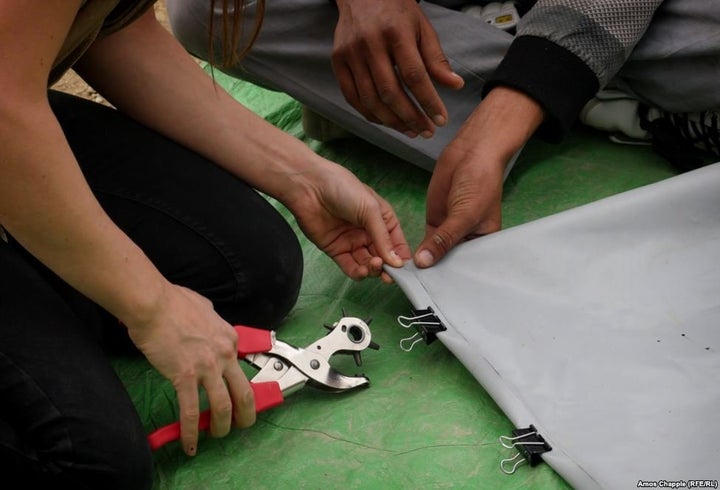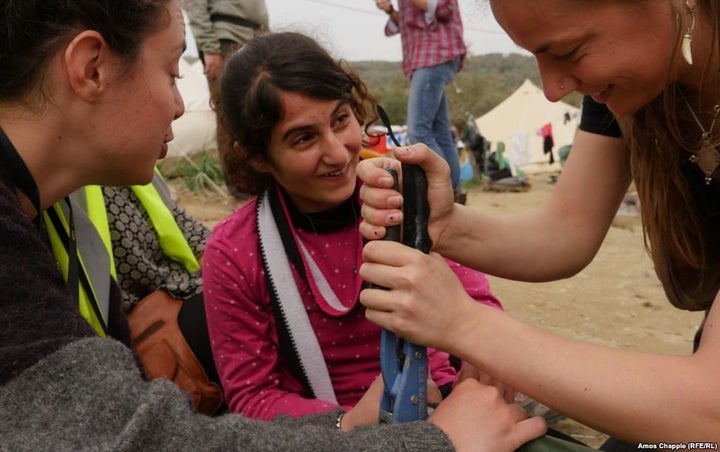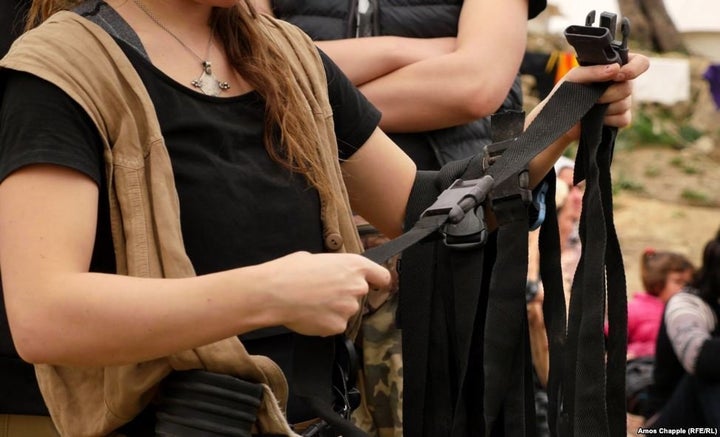 The "upcycled" backpacks, that use life vest straps to close them shut, look a little like Herschel sacks and cost about $3 to make.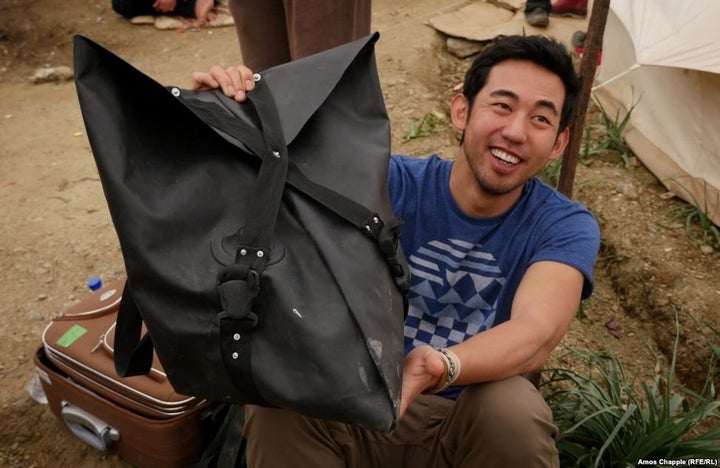 Raw materials available on the beach has proven to be a powerful resource for migrants and refugees in Lesbos. In January, The Huffington Post reported that life jackets were used to fashion mattresses for displaced people on Lesbos.
In February, artist Ai Weiwei took 14,000 life jackets left on Lesbos' shores and attached them to Berlin's Konzerthaus concert hall to commemorate drowned refugees during a film festival.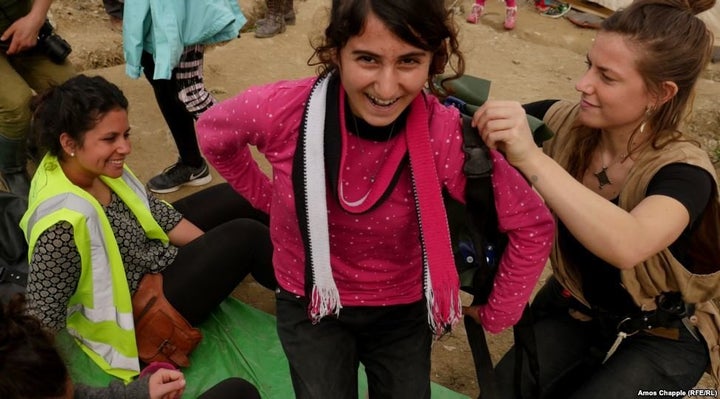 Nagler hopes her contribution, the recycled backpacks, will help people finally find new homes.
"I hope those people get to a place in Europe where they want to go," Nagler told Radio Free Europe. "I hope they use the bags to travel."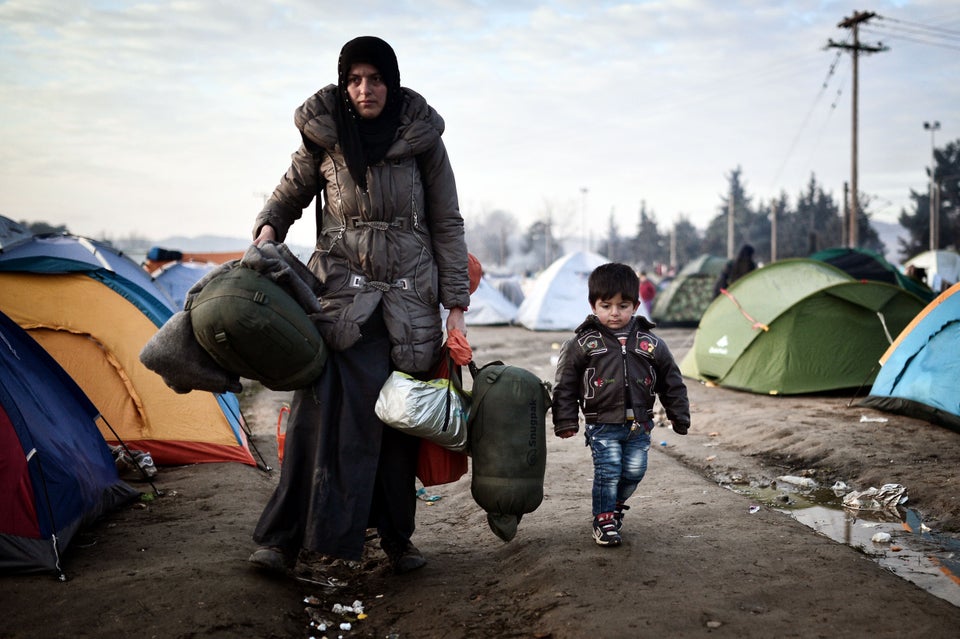 Migrants And Refugees Stuck At The Greek Border