The holidays are an important time for giving back to your community and supporting local organizations in need. Below are some ideas for volunteering this holiday season, and for continuing to help into the new year and beyond. In addition, organizations like the United Way and VolunteerMatch can connect you to local groups looking for volunteers, and help you find an opportunity that speaks to your skills and passions.
Make giving personal by sponsoring a family in need.
Helping a struggling family is powerful proof that giving a little can go a long way. Many local organizations let you "adopt" a family. Family-to-Family is a national nonprofit that will pair you with a family that you can support with monthly groceries and other essentials. The organization encourages families to write to each other, saying: "We hope that by creating a bond of friendship between families who would otherwise never have had the opportunity to connect, lives will be changed for the better, even if ever so slightly."
Put the gift of a warm meal into the hands of senior citizens.
Volunteering with a local Meals on Wheels program, delivering pre-made food to homes, is a simple and satisfying way to make sure senior citizens in your community get a nourishing meal.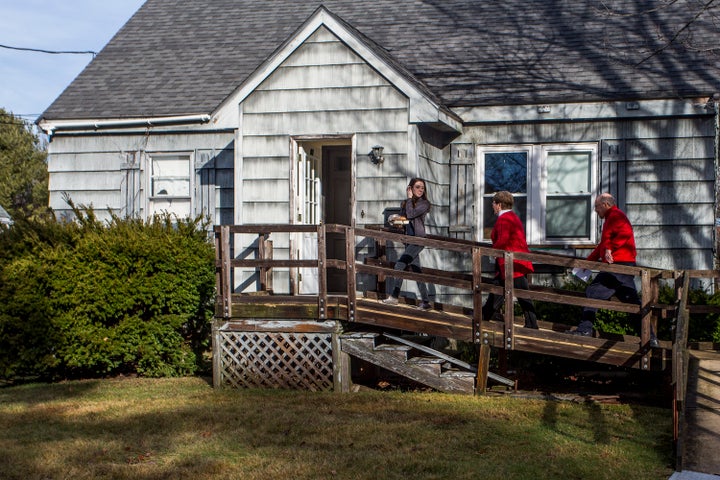 Thank veterans for their service by lending a helping hand.
Use the Veterans Affairs volunteering page to find ways to help military veterans in your community, or contact your local veterans center to see how you can give back, whether it's through offering rides, visiting with medical patients or pitching in on administrative tasks.
Support victims of sexual assault and domestic violence.
Brighten a senior citizen's day by visiting a nursing home.
One of the difficulties facing elderly patients is loneliness. Visiting patients at a local nursing home is a great way to spread some cheer over the holidays ― and a chance to make some new friends in an unexpected place.
Become a trained suicide-prevention volunteer.
The National Suicide Prevention Lifeline provides 24/7 support to people contemplating suicide, as well as their loved ones. The hotline includes a nationwide network of local crisis centers that often rely on trained volunteers. You can contact your nearest center here and find out how to become a volunteer, as well as other ways to help.
Welcome refugees with open arms.
Amid the refugee crisis, it's important to remember that many refugee resettlement organizations look to volunteers to help welcome refugees in a variety of ways. The International Rescue Committee, the U.S. Committee for Refugees and Immigrants and Catholic Charities all have local offices dedicated to refugee resettlement. Volunteers can mentor refugees in learning English and basic skills, offer transportation, locate housing or provide pro-bono legal services.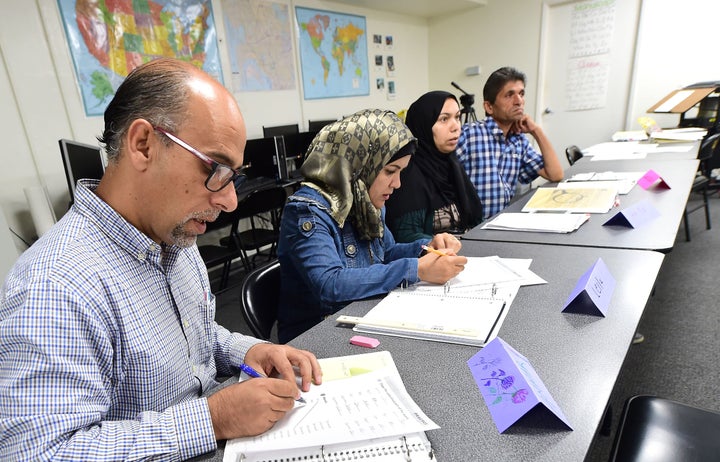 Put an original spin on giving.
Volunteering through an organization is an effective and powerful way to give back to your community, but it's not the only way. Some people prefer to come up with a project that feels more personal, whether organizing a winter coat drive at your office, hosting a community meal, delivering backpacks of food and sundries to individuals who are homeless, or an idea that's all your own.
Make a pledge to keep the giving spirit alive in the new year.
If volunteering over the holidays fills you with the giving spirit, consider spending a little time researching to find a local organization you're passionate about ― whether a museum, mentoring program, animal shelter or anything else that speaks to you ― and talk to them about helping out on a regular basis.
Related
Before You Go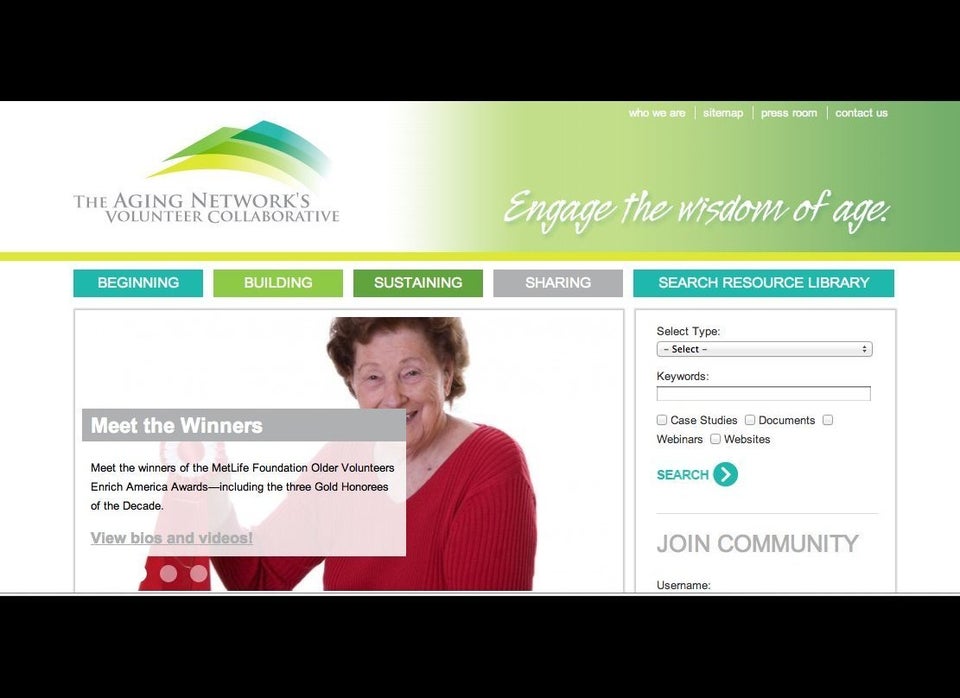 7 Ways To Volunteer Over 50
Popular in the Community