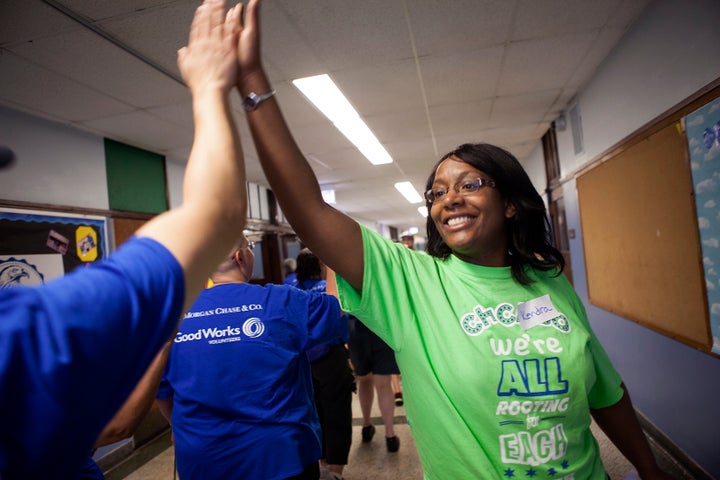 Stacey Jackson and her cousin Sharon Hayes walk through the halls of a Chicago nursing home with four Chihuahuas scampering and cavorting around them.
"Come here, come here!" says an older man rolling out of his room in a wheelchair, as two of the dogs vault into his lap. The pups bring back memories of his dog in Puerto Rico many years ago, he tells Hayes.
The cousins are among the more than 20,000 people who volunteer every year through the organization Chicago Cares. They bring their pets into the nursing home as part of a weekly event connecting dog owners with residents.
"I started volunteering with my grandmother doing mission work after school, and it became a passion," says Hayes, 37, who works in human resources.
In 2011, when she spent a year unemployed, she volunteered "like it was a full-time job." When her grandmother died in 2015 at the age of 101, Hayes stepped up her volunteering again. Bella, one of the Chihuahuas she brings to the nursing home, was a favorite of her grandmother's. "So it's like we're bringing Granny along with us here," she said.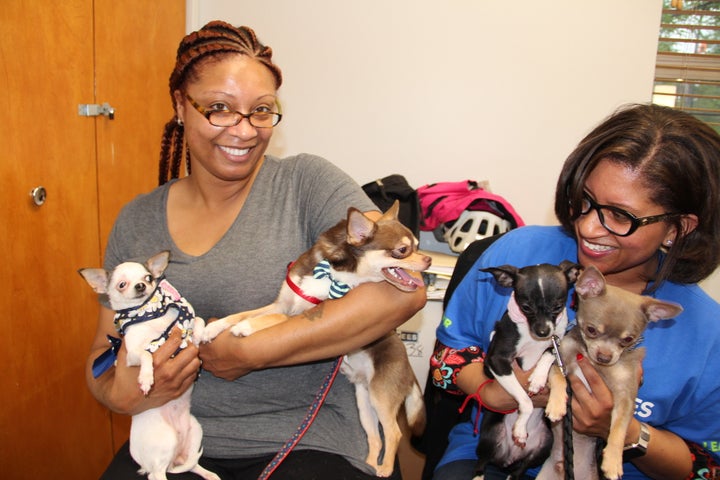 Though Hayes and Jackson brim with enthusiasm for volunteering, it's hard to gauge how the rest of the country feels. Official data show that volunteering in America has stagnated ― but those figures might not tell the whole story. And as President Donald Trump's administration tries to slash federal funds for social services, a new wave of volunteers might be rising up.
Nicole Amling, Chicago Cares external affairs director, said the group has seen an uptick in volunteering since Trump's election. She thinks the political polarization sweeping the country has motivated Chicagoans to work even harder to help the less fortunate and overcome racial barriers.
"We see volunteering as a really important opportunity to break down the divides between us," Amling said. "Chicago is a very segregated city. Volunteering is an easy, safe way to get out of our bubbles and explore a new neighborhood and meet people who don't look like us."
Other groups have also seen a bump in volunteer signups since Trump's election. Last year the White House proposed cuts to funding sources for Meals on Wheels, an organization that delivers prepared food to seniors. As a result, volunteer signups for the program jumped 500 percent.
But cuts to health care and government-funded social services do not necessarily always spark more interest in volunteerism to help fill the gap, said Tanisha Smith, vice president of marketing for Volunteers of America, a national network of 32 affiliates that run programs staffed largely by volunteers. She said people are more likely to volunteer as an expression of their own interests or in response to disasters like last year's hurricanes.
About a quarter of American adults volunteer with some kind of formal organization, according to figures from 2015, the most recent year for which data is available. That's roughly 62.6 million volunteers doing 7.8 billion hours of volunteer work. But the rate of volunteering per capita is roughly the same as it was in 1974.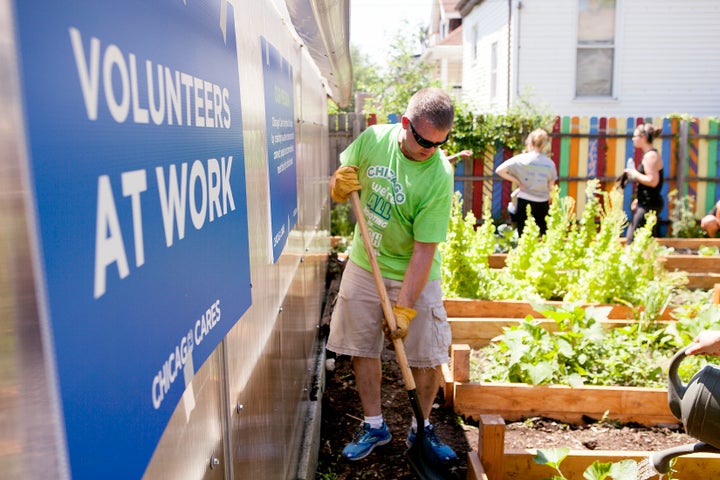 Though Americans aged 35 to 54 are the most likely to volunteer, rates for this group have actually been falling, while volunteerism among people over 64 has risen, experts say.
The propensity to volunteer is strongly linked to being married and having kids under age 18, according to the federal statistics. With marriage rates falling, experts speculate this could help explain the drop in volunteering among the 35-54 age group.
It's difficult to say how increased hardships for many middle-class Americans ― a trend that helped fuel Trump's election ― has affected volunteerism. But unemployed people and those with lower incomes and less education are less likely to volunteer, statistics show.
Experts say that unemployed and lower-income people would benefit greatly from doing more volunteer work, since it builds networks and skills that can lead to jobs, and generally increases feelings of well-being. But lower-income people may be volunteering more than the official statistics show.
Peter Levine, a Tufts University professor of citizenship and public affairs, recounted the example of a Baltimore woman who said she had no time to volunteer because she had been letting two acquaintances live in her apartment for months during a crisis.
"I'm thinking, you're doing so much more service than upper-middle-class people who do an hour here and there," Levine said. "Those informal helping behaviors, like taking care of someone else's kids or feeding someone or housing someone, are undercounted but often more meaningful."
Data from 2015 shows that high school and college-age youth were volunteering at higher rates than in the 1970s and 1980s. But a recent study by Robert Grimm and Nathan Dietz of the Do Good Institute at the University of Maryland found that young people's actual rates of volunteering do not match their stated intentions to give back to their community.
Grimm and Dietz found that in 2015, entering college students were at "51-year highs" in their stated desire to help people, but they were actually volunteering at lower rates than a decade earlier. They haven't completed a new study on the topic since Trump's election.
For Chicagoan Adlin Acevedo, volunteering with her kids is a way to teach them not to take what they have for granted and to give back to the low-income community where she grew up ― the largely Puerto Rican neighborhood of Humboldt Park. Her 8-year-old daughter and 13-year-old son love buying backpacks and school supplies for the children of veterans there, as well as serving food to veterans during the annual Hope Walk, both events organized by Volunteers of America.
"You see the statistics about homeless veterans ― how could these people have made such a huge sacrifice for me and my family and they come back to nothing," says Acevedo, 34, who works in financial services. "As a country we don't do enough to make sure they're okay. We should be willing to at least try to help with whatever we can."
Related
Before You Go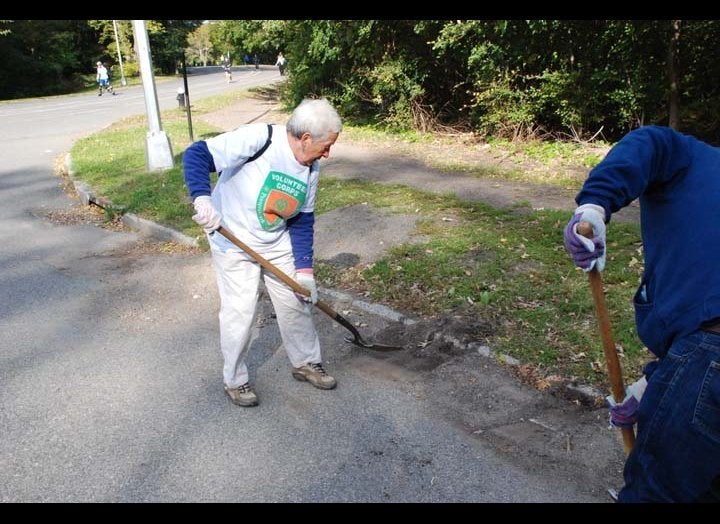 Green Volunteering