Have you ever stared at your resume thinking, "Man, I haven't added anything new to this in over a year!"? For those of you that can say no to that question - great, keep up the good work. For those of you who haven't had a chance to rock an awesome internship or simply don't have many work or outside-of-class experiences, then volunteering is the perfect solution. However, even if you do have an outstanding resume, volunteering can only help you personally and professionally.
When determining where to contribute your time, it is important to remember to do something that will leave you with a sense of fulfillment and benevolence. Volunteer for an organization or a cause that you support or are passionate about.
It also wouldn't hurt to do some strategic volunteering - using your time and energy for helping the community and helping yourself professionally. Strategic volunteering can be handled in two ways:
-You want your time spent volunteering to highlight your professional skills, but you are unsure of how to do that. For whichever organization you want to volunteer for, simply taking the initiative and asking for a leadership position or something with more responsibilities can do the trick.
- After researching a prospective agency or business, you learn that said employer supports a certain cause. Volunteering for an organization that supports the same cause will stand out to that employer by showing you care about similar issues and may place you higher on their interview callback list. (YES!)
Whether you decide to volunteer for the sake of helping out and fulfilling your altruistic needs or you are more selective in how and where you volunteer, it will still do wonders for your resume. Besides adding something fresh and recent to the mix, volunteer work on a resume can distinguish you from other Employers want the best of the bunch and what better way to show you are THE best than by volunteering.
Four reasons why volunteering is a must for your resume:
- It shows that you are open to new experiences
- It shows you have a sense of community and your ability to collaborate towards a common goal
- It demonstrates your willingness to take initiative
- It demonstrates that you have interests beyond the classroom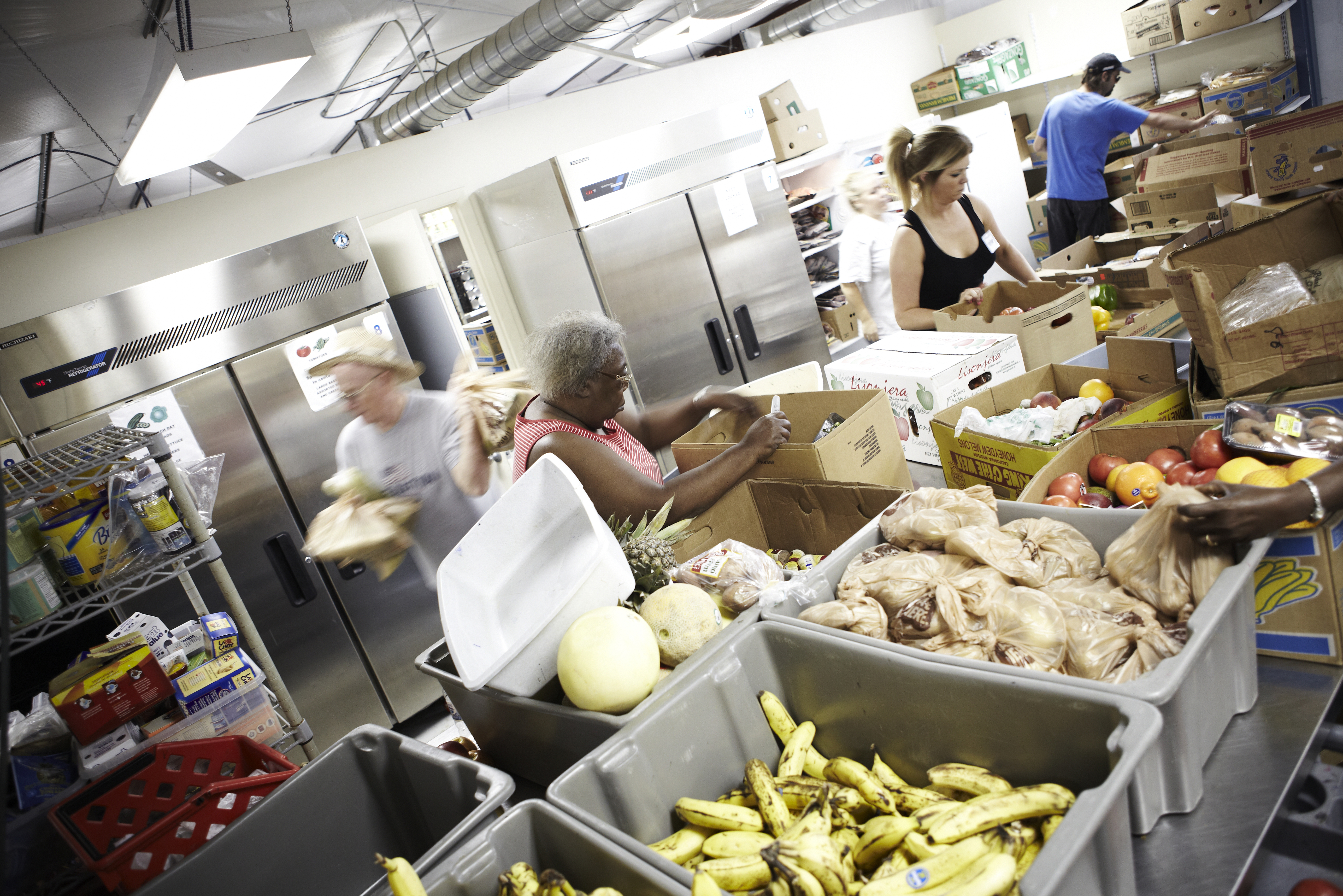 Volunteers at the Christian HELP Pantry in Casselberry, Florida
According to Jason Willett, director of communications at VolunteerMatch, "Mentioning volunteerism-related skills that are relevant to the professional world is one of the best ways to position yourself for a new career field." A few valued professional skills that volunteer work can highlight include self-motivation, leadership, planning and coordinating projects, as well as the ability to work in a team.
Furthermore, a survey conducted by LinkedIn found that 41 percent of employers consider volunteer work as important as paid work and that 20 percent said they have made a hiring decision based on volunteer work. Due to these findings, LinkedIn added a field for members to list their volunteer work on their profiles this past September.
LinkedIn spokeswoman Krista Canfield stated, "It was the most requested field. People realize that one way to nudge ahead of the competition is through volunteer work. In this economy, you don't have to sit on the couch. Go find a nonprofit that needs help and build a skill set while doing good."
Julie Zimmerman is the volunteer coordinator for Christian HELP and works with many people to enhance their resumes through volunteering.
REAL LIFE. REAL NEWS. REAL VOICES.
Help us tell more of the stories that matter from voices that too often remain unheard.