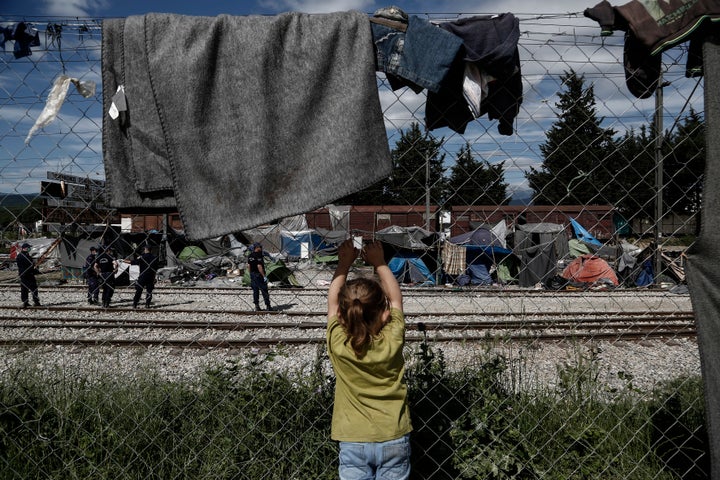 Hundreds of thousands of refugees and migrants have passed through Greece in the last year, fleeing repression and conflict zones to seek safety in Europe. While the Greek government has been tremendously strained by this massive migration, thousands of ordinary people have joined efforts to help provide services and support to refugees in the country.
These nongovernmental organization workers, human rights activists and volunteers have been instrumental in providing refugees and migrants with food, supplies, medical aid and legal support. Greece is struggling under austerity measures, a 24 percent unemployment rate and the constant need for emergency financial assistance from creditors -- meaning the government has come to rely on contributions of these aid organizations and volunteers.
"We have to make the distinction between the fanatics and the vast majority of Muslims."
The number of refugees and migrants arriving to Greece by sea peaked last year, and has declined in 2016. Yet over 50,000 people are stranded in shelters and detention facilities throughout the beleaguered country following Macedonia shutting its borders in early March.
Greece now faces the added strain of identifying and returning migrants whose asylum applications were rejected or whose journey wasn't authorized under rules recently implemented by an agreement between the European Union and Turkey. The Mediterranean country of just 11 million people is understandably overwhelmed, and the continued efforts of aid workers means that many refugees are receiving help they otherwise could not get.
HuffPost Greece spoke with seven people who have worked hard to provide mental and physical support to refugees.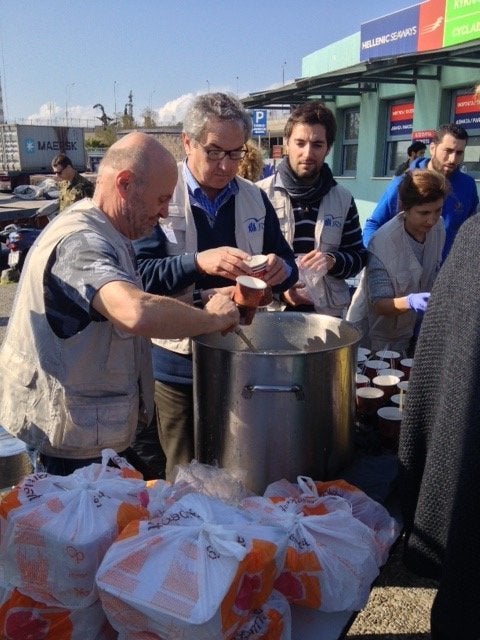 Μaurice Joyeux and Cecile Deleplanque, Athens
Priest Maurice Joyeux is the director of the Jesuit Refugee Service, an organization that Jesuit priests founded in 1980 to serve refugees. Cecile Deleplanque is a lawyer who volunteers with the organization.
"I have been visiting detention centers for refugees in the cities of Athens and Korinthos since 2010," Deleplanque said. "Even a few words on the phone help people to feel less cut off from the outside world. After a few months of detention they feel weak, lose their fighting spirit, become institutionalized."
"I often wonder whether I would be as strong in a crisis like this, getting my family and leaving just like that."
The Jesuits have been aiding refugees in Lesbos and Kos since last summer, distributing food and clothes in detention centers. They've also created a shelter for refugee populations that are the especially vulnerable. It has rooms for families, a creative activities space for children and a fully equipped kitchen.
A woman from Afghanistan, who declined to give her name, said she and her children have been staying there for a while.
"My husband was executed by the Taliban," she said. "We had to leave the country."
Joyeux says he's constantly impressed by the passion for life and dignity with which many refugees carry themselves despite the dire conditions they face.
"I often wonder whether I would be as strong in a crisis like this, getting my family and leaving just like that," Deleplanque added.
Joyeux doesn't shy away from discussing the connection many people attempt to draw between refugees and terrorism.
Through the refugees' plight, he explained, "we can deepen our understanding about what these people have suffered from fundamentalist terrorism in their country."
"We have to make the distinction between the fanatics and the vast majority of Muslims," he said.
"I am not afraid of refugees, but I am afraid of this 'mix' of terrorism with a refugee crisis that Europe doesn't seem ready to handle," Deleplanque said.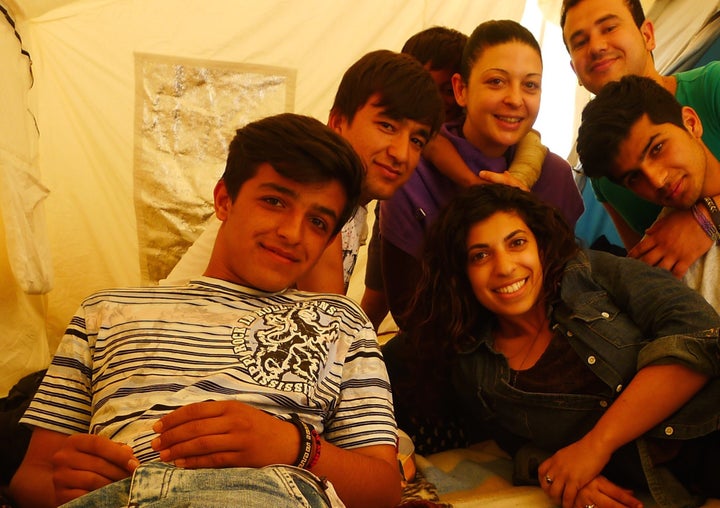 Hadas Yanay is a 29-year-old American anthropologist of Israeli descent. She arrived in Athens in February to help refugees as an independent volunteer in collaboration with The Greek Forum of Migrants.
She helped create a manual to help migrants who have been living in Greece train to become translators.
Yanay recalled one memory that stands out from her time working at Elliniko, a camp in the Greek capital:
"I met a 17-year-old Afghan who pressed his family to leave for Europe so that he could study. When the border to Europe was shut, traffickers promised the family that they would get them to Canada with fake passports for $15,000. I told him this was not a good idea, that he would end up behind bars and he wouldn't be able to help his family anymore. He told me: 'I am trapped here, what other choice do I have?' A lot of refugees fall victims of fraud."
Yanay said she thinks the Greek state is doing all it can given the circumstances, but she gives volunteers more credit.
"I have been impressed by Greek volunteers who, for months on end, would come to help after work, and despite the impact of the economic crisis on their lives," she said.
Yanay recently returned to the U.S., where she found out that Donald Trump is the presumptive presidential nominee of a major political party.
"It is terrible that such opinions gain traction with a lot of his supporters, but it is also true that the average American feels 'protected' from the refugee crisis because of its distance," she said. "The same goes for the U.S. as a state: We contribute some money, we receive a minimal number of refugees and we have left Europeans to deal with the crisis alone."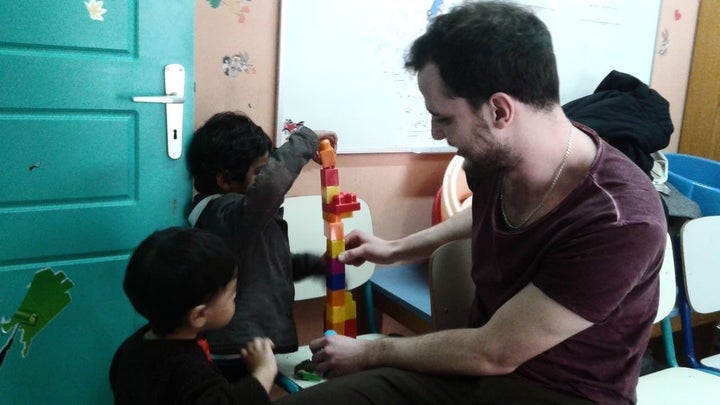 Alexandr Vrabcek is a student from the Czech Republic. Now he volunteers as an intern with Caritas, a Catholic organization in the center of Athens that provides food for roughly 400 people a day.
Vrabcek's first major mission outside of his home country was working with refugees at the Serbian-Hungarian border a few months ago.
"I wasn't prepared for what I saw," he said. "It was chaos and terrible sanitary conditions: There was no water or access to toilet, not even a trash can for 3,000 people. We were distributing food and were trying to help people cope psychologically. When the Serbian government transferred them to the Croatian border, we decided to follow them."
"I will soon get back to the Czech Republic but I am more afraid of far-right groups there than I am here, where I work among migrants and refugees."
The Czech Republic has an especially tough stance against refugees, Vrabcek said. His parents supported his decision to work with refugees, but he says they don't share his views on multiculturalism. Even some of his friends strongly disapproved of his philanthropic efforts.
But Vrabcek felt that he had to assess the situation on his own.
"I wanted to come and see what is going on with my own eyes," he explained. "I will soon get back to the Czech Republic, but I am more afraid of far-right groups there than I am here, where I work among migrants and refugees."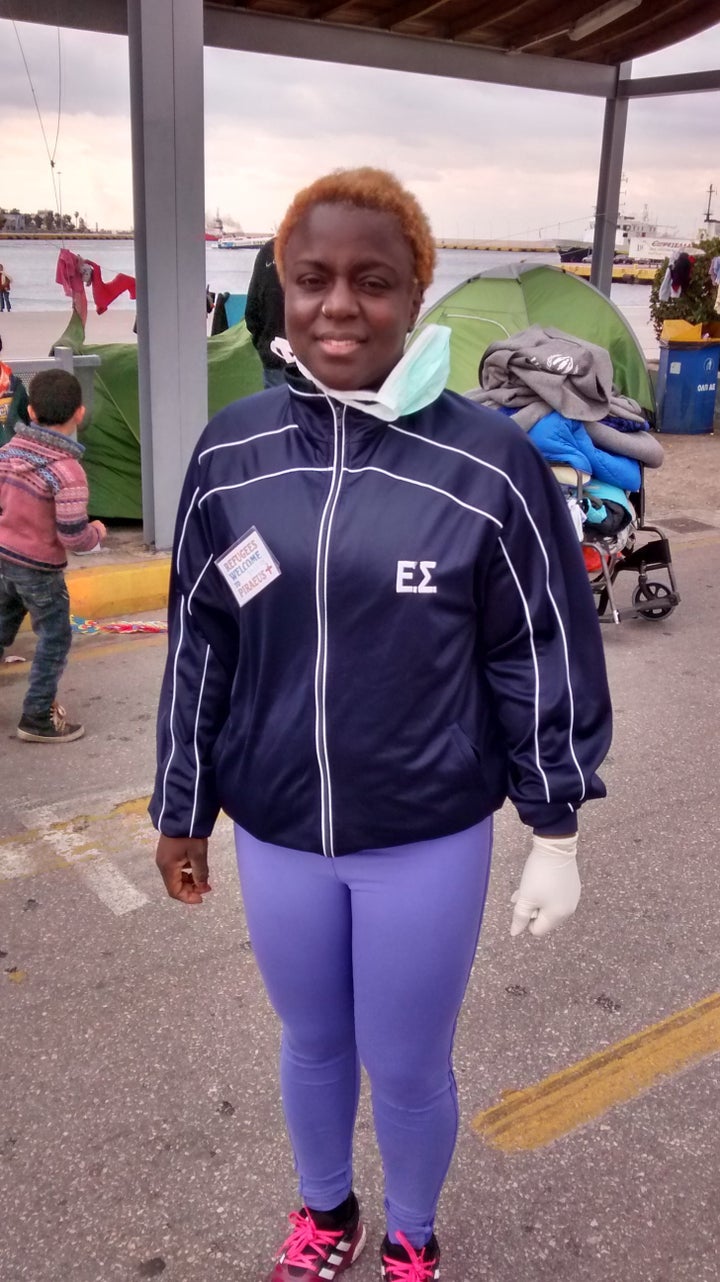 Yaseen Tounkara, Port of Piraeus
Yaseen Tounkara's parents are from Senegal and Mauritania. She met her Greek husband 20 years ago in Africa and moved with him to Greece.
"I loved Greece immediately," she said. "It felt like home here."
As an independent volunteer with the Piraeus Initiative For the Support of Migrants and Refugees, Tounkara works with migrants and refugees three days a week.
"Everyone is different but their common desire is for the borders to open," she said.
"Greece is a mother, mother of Europe," she added. "She embraced refugees like no other country, despite having so many problems. I am moved by the refugees but also by the Greeks who help them, having such active citizens is a strength for any country."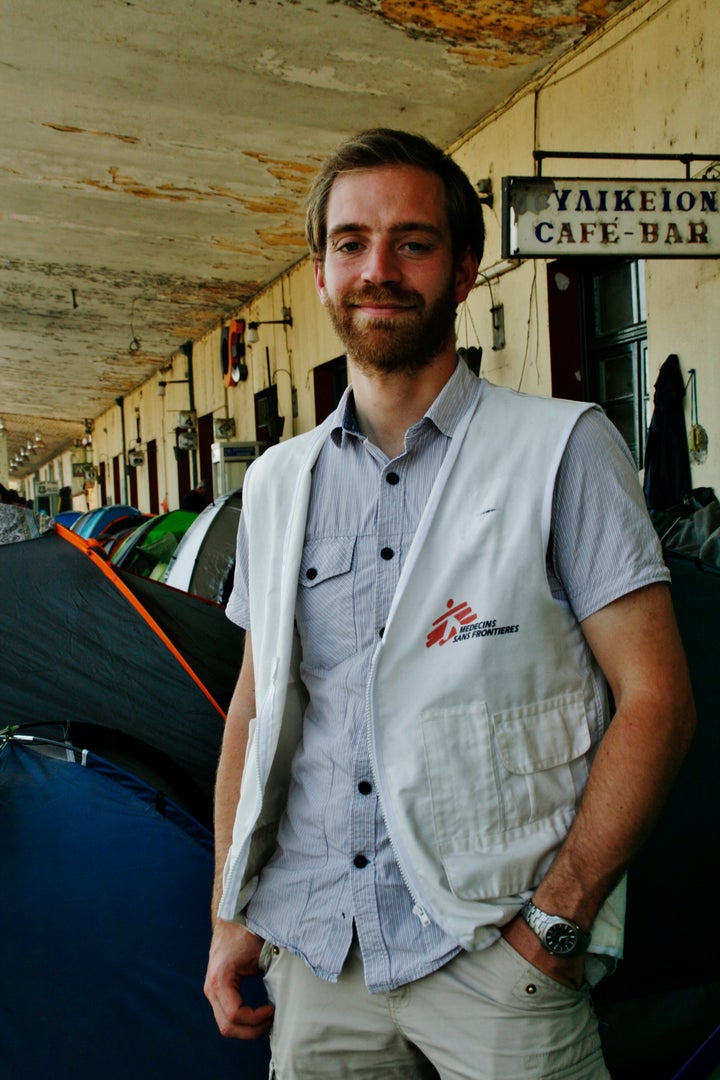 Emmanuel Massart, Idomeni
"The policies implemented by the EU are 100 percent responsible for the inhuman living conditions of refugees," said Emmanuel Massart, a 31-year-old Belgian native working with Doctors Without Borders (MSF).
MSF is one of the organizations that has made a noticeable difference in the lives of refugees throughout Greece, including those who were living at the recently evacuated makeshift camp of Idomeni on the Macedonian border.
Massart has been with MSF for six years, and participated in 14 missions worldwide before going to Greece. He spent two months there helping coordinate the organization's efforts in Idomeni before the camp's evacuation late last month.
"There are difficult moments when you come face to face with the pain and hardship of people, but in due time you learn to find the limits between your personal and professional life as much as it is humanely possible," he said.
MSF set up tents, provided showers and drinking water, and managed waste disposal at the camp, Massat said. Organization members worked 24 hours a day, also offering supply kits and psychological support to refugees.
Refugees stayed in Idomeni for a long time because they had limited information and were afraid that conditions weren't any better in other camps, Massat said.
He is keenly aware of how people have reacted to the terrorist attacks in Brussels.
"I am sure that the attacks influenced public opinion in a negative way, and this reaction will leave its mark on the entire refugee crisis," he said.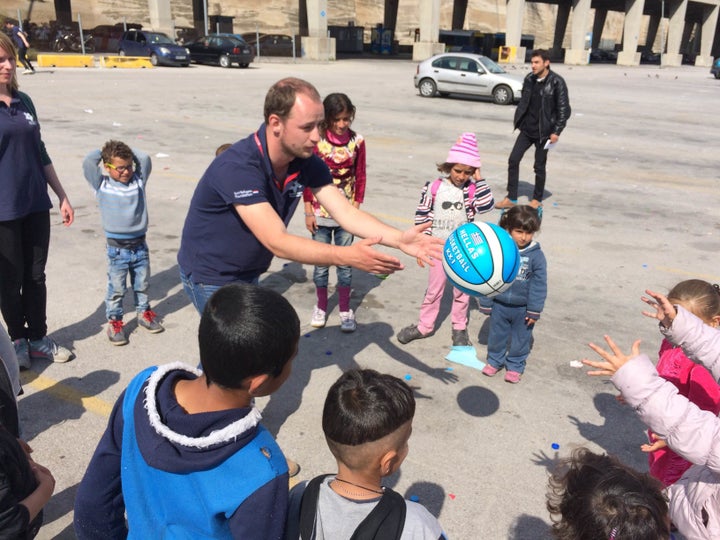 Until recently, 25-year-old Ruben de Jong of the Netherlands was a coordinator for the organization Boat Refugee Foundation in Athens.
Since it was founded last year, the organization has been active on the Greek islands of Leros and Samos. It also has a base in the capital city and a rescue team operating in Lesbos.
Boat Refugee Foundation is focused on the most vulnerable groups in Athens, de Jong said.
"In the Port of Piraeus and at the camp of Elliniko, we engaged with children aged between 4 and 12," he explained. "I remember some of the children's drawings, they painted war scenes, tanks, guns."
De Jong also worked in Victoria Square, in central Athens, where people were camping outside during the winter months.
"I could feel the desperation of hundreds of people in Victoria, sleeping rough. The most shocking experience, though, was the camp in Elliniko -- 1,400 people staying in squalid conditions that I couldn't bear, not even for a week. And they are trapped there," he said.
De Jong wonders why the EU never actually planned for a legal way of entrance for migrants into Europe.
"The trafficking, the horrible drownings, the inhuman living conditions could have been avoided," he said.
"I don't know if Greece has the necessary resources to offer better human conditions to refugees but other countries should help instead of pointing the finger," de Jong added.
A version of this post first appeared on HuffPost Greece. It has been translated into English and edited for clarity.
Correction: A previous caption misstated that Μaurice Joyeux and Cecile Deleplanque were photographed serving food to refugees at an Athens detention center. They were photographed at the Port of Piraeus.
Related
Popular in the Community