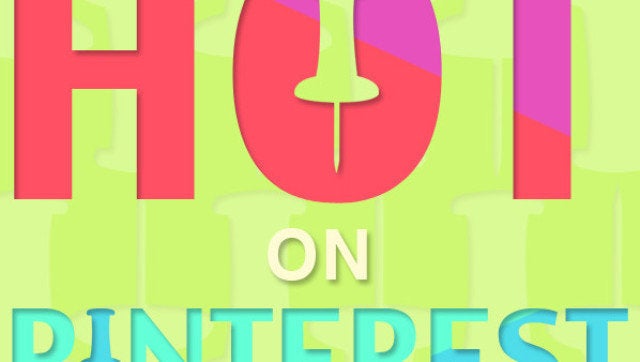 The Challenge: As we mentioned earlier this year, Pinterest has been captivating online users with its emphasis on engagement, content, and personalization. Now Volvo is taking to the Pinterest boards with a consumer-driven campaign designed to re-establish the company's image. But can their campaign succeed in an unproven community-based social medium like Pinterest?
Over 20 percent of users purchase items they "pin" on their boards.
Purchasers visit Pinterest 2.7 times more often and pin 3.1 times as many items as non-purchasers.
The 3 most popular words purchasers use to describe Pinterest are "friendly," "community," and "genuine."
The statistics demonstrate that not only does Pinterest usage drive sales, but that those sales are achieved almost entirely through user interaction. RJ Metrics correlated this by showing over 80 percentof images "pinned" on Pinterest bulletin boards are re-pinned from other users.
Can companies penetrate such a tight-knit buying community without appearing intrusive?
Volvo is basing the direction of the campaign on past social media successes such as their "You Inside" Facebook campaign, which allows customers to create and relate their own experiences.
Volvo re-uses this formula on Pinterest, inviting users to describe their ideal "joyride" by pinning images of the new Volvo S60 T5 and discussing their perfect road trip stories. And their commitment to customer interaction is getting them results.
KEY TAKEAWAYS FOR MARKETERS
1. Understand the nature of Pinterest before marketing.
As an inherently visual social medium, it requires a means to generate strong visuals, as well as time to create relationships and generate strong customer engagement.
3. Let your customers feel relevant.
Engaging customers, sharing your story with them, and inviting them to do the same lets them know that they are important to you. And that lays the foundation for all good customer relationships.
About Ernan Roman Direct Marketing Corp., (ERDM):
ERDM provides Voice of Customer-driven Customer Experience Marketing consulting services for companies such as IBM, MassMutual, QVC, NBC Universal, Microsoft, Hewlett-Packard, and Symantec Corp. They have conducted over 9000 hours of in-depth interviews with customers and prospects of these clients to gain an in-depth understanding of their expectations for a high value customer experience.
Ernan Roman, President, is recognized as an industry pioneer and was recently inducted into the Marketing Hall of Fame for creating three transformational methodologies: Integrated Direct Marketing, Opt-in Marketing, and Voice of Customer Relationship Research.
He was also named by Crain's B to B Magazine as one of the "100 most influential people in Business Marketing".
His latest book on marketing best practices is titled, "Voice of the Customer Marketing: A Proven 5-Step Process to Create Customers Who Care, Spend, and Stay."


Ernan is also the author of the widely read blog, "Ernan's Insights on Marketing Best Practices", (www.erdm.com), and author of "Opt-in Marketing" and "Integrated Direct Marketing".
www.erdm.com
ernan@erdm.com
REAL LIFE. REAL NEWS. REAL VOICES.
Help us tell more of the stories that matter from voices that too often remain unheard.