Volvo Cars became the first major automaker to all-but abandon the combustion engine when it announced plans on Wednesday to build an electric motor into every car by 2019.
But a new forecast released Thursday by Bloomberg New Energy Finance suggests it won't be the last.
By 2040, electric vehicles are predicted to make up 54 percent of worldwide new car sales, or 64 million automobiles, according to the latest projection. That's up from the 35 percent figure laid out by the data firm in its annual forecast last year, a major boost for advocates who say the technology is key to reducing pollution and slowing climate change.
"We think the next 20 years are going to bring a revolution of personal mobility that we haven't seen since the car replaced the horse carriage," Salim Morsy, a senior advanced transport analyst at BNEF, told HuffPost by phone.
In just the next four years, electric vehicle sales around the world are expected to rise to 3 million from 700,000, the record set in 2016. By 2021, electric vehicles will account for roughly 5 percent of light-duty auto sales in Europe, up from 1 percent now, and for 4 percent in both the United States and China.
By 2040, electric vehicles are set to dominate, with 67 percent of the market in Europe, 58 percent in the U.S. and 51 percent in China. The report did not account for buses, commercial trucks, motorbikes or low-speed "microcars."
The falling price of lithium-ion batteries is driving the shift. The average price of the batteries plummeted last year to $273 per kilowatt hour from $1,000 in 2010. That number is expected to fall to $73 by 2030. The outlook did not include a forecast beyond 2030 because there are too many breakthroughs in new battery chemistries that could alter the market by then, but prices are expected to keep declining by about 5 percent per year, Morsy said.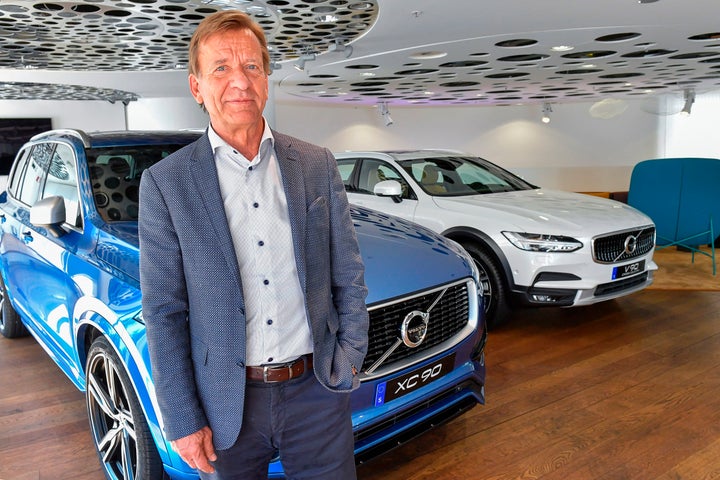 The 2040 projects are based on the $73 per kilowatt figure, meaning the findings are "actually on the conservative side," he added.
Major automakers certainly seem to be planning for a future in which electric engines prevail. In 2014, Tesla CEO Elon Musk freed up most of his electric automaker's patents in hopes of spurring competitors to invest in electric vehicles. Three years later, nearly every major car company seems bent on beating the Palo Alto, California-based firm at its own game.
In May, Volkswagen ― still reeling from a diesel emissions-cheating scandal in the U.S. ― vowed to build a million electric cars per year by 2020, claiming, "Anything Tesla can do, we can surpass." BMW plans to unveil an all-electric 3-Series sedan in September, Handelsblatt reported last week, putting it in direct competition with Tesla's hotly-anticipated Model 3 line. General Motors already beat Tesla to market with the Chevy Bolt, its flagship affordably-priced, mass-appeal electric car.
By pledging to introduce only hybrids or battery-powered vehicles in two years, Volvo is "on the more aggressive side of" car companies' decisions to electrify their offerings, Morsy said. But the automaker is in a unique position to bet big on technology that has yet to seriously challenge the internal combustion engine on price.
The Sweden-based firm is owned by the Chinese conglomerate Geely Automobile Holdings, which is encouraged by Beijing officials to increase its output of electric vehicles. Volvo, sold by Ford Motor Company in 2010 amid slumping sales, has struggled to regain its share of U.S. and European luxury car markets dominated by BMW, Mercedes-Benz and Volkswagen-owned Audi.
"They've had a bit of a tumultuous past, with different owners putting them through the wringer," Jessica Caldwell, a senior analyst at the auto site Edmunds.com, told HuffPost. "Now, [electrification] seems like a good differentiator between Volvo and other luxury brands."
Even if Volvo completes its shift to an all-electric fleet, it'll be a tiny fraction of a market set to boom in the coming decades.
"Volvo sells about half-a-million cars per year," Morsy said, adding for comparison that "the Toyota Corolla sells a million cars a year."
Before You Go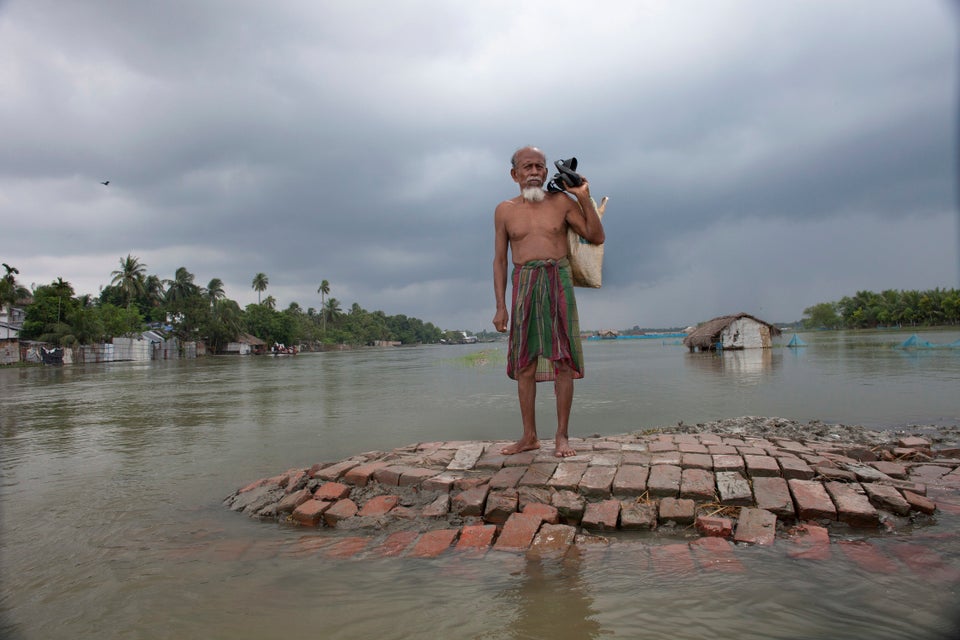 Countries Facing Greatest Climate Change Risks
Popular in the Community