The Volvo Ocean Race, a yacht race around the world, began in Alicante, Spain in October, stopped in Cape Town, South Africa and was redirected to a secret port due to potential pirate attacks in the Straight of Hormuz. The six participating boats raced into Abu Dhabi, where they were greeted by the band Coldplay.
"There's no luxury -- we don't even have a mattress to sleep on," said Ian Walker, the two-time Olympic silver medalist and skipper of the Abu Dhabi boat. "We just boil water in a kettle and make food from powder. During the last leg, we lost four kilos per person on average in two weeks. We never sleep more than three hours at a go. It's tough. But we love what we're doing."
Friday, the boats competed in an in-port race in Abu Dhabi. The Abu Dhabi Ocean Racing team won the race, winning six points towards their overall score. The boats will embark Saturday for Sanya, China.
"In this next leg, there are a lot of issues. Probably the biggest things are the things we can't control. In the Malacca Straights, there's a lot of debris in the water and a lot of fishing boats," said Walker. "It's the second busiest shipping channel in the world. If there are a lot of logs in the water and it's pitch black and we're doing 50 knots, we're going to smash the boat. We need a little bit of luck, but that's what we signed up for."
The race, which lasts nine months, covers 39,270 nautical miles and passes through the Atlantic, Pacific, Indian and Southern Oceans.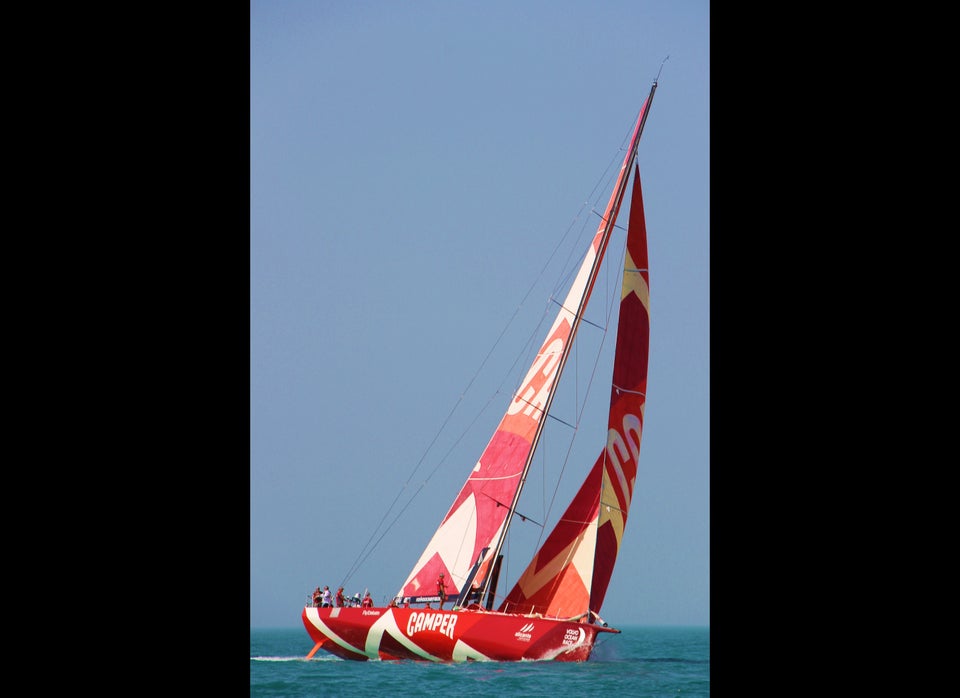 Volvo Ocean Race Comes to Abu Dhabi
Popular in the Community