Kurt Vonnegut, Jr.'s depiction of his home town of Indianapolis swung between admiration and contempt, but it always conveyed a basic sense of longing. A new museum there showcases the complicated feelings the novelist felt for the city in which his mother bore him -- and killed herself.
Now open on weekends and open full-time in 2011, the Kurt Vonnegut Memorial Library has been a labor of love for volunteers like President Julia Whitehead and her board, which includes three of Vonnegut's children and his friend Morley Safer. Although its collection is still taking shape, it features a virtual reliquary of Vonnegut's personal effects, many of which will be familiar to readers of his novels. And, in a nod to the man's own visual inclinations, his squiggly collaborations with printmaker Joe Petro are also given pride of place.
While Vonnegut bitterly lampooned the placelessness of Midwestern life in Breakfast of Champions with his portrait of a fictional "Midland City" based on Indianapolis, he also wrote warmly of the way the very flatness of the region could inspire "awe for an Edenic continent stretching forever in all directions." After leaving Indiana for Cornell and and the Army, Vonnegut often looked back, but never returned for very long. The Vonnegut presented by the exhibits in this small but worthwhile museum is at once unassuming and extraordinary, much like the city that shaped him.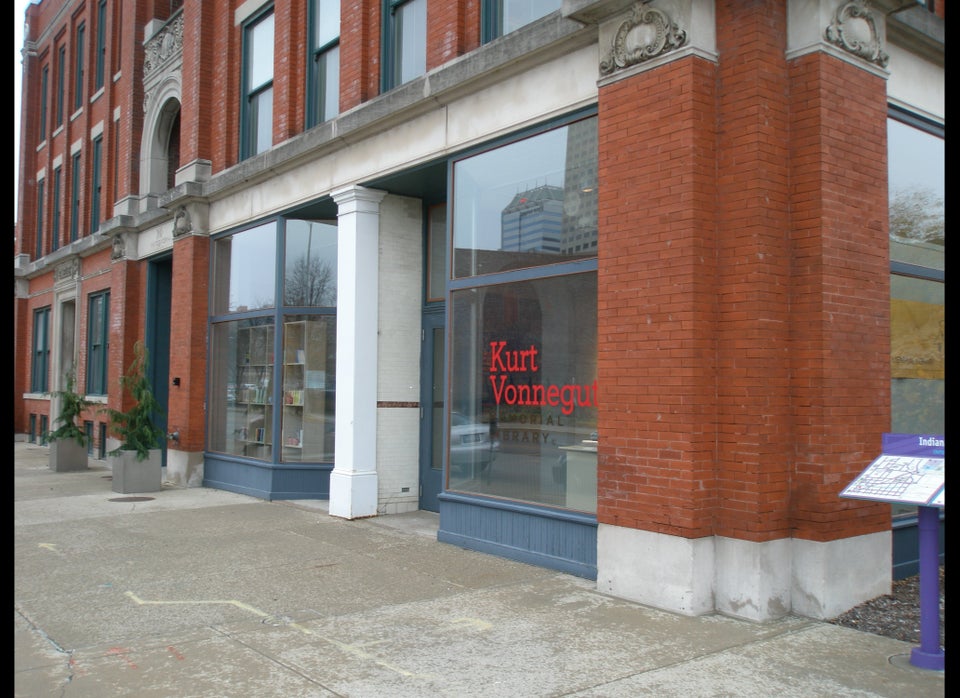 Kurt Vonnegut's Indianapolis
Note: this post has been updated to reflect the fact that Vonnegut's adopted children are not members of the memorial's board.
Related
Popular in the Community