Here's a wedding venue idea you're bound to like a hole lot.
We just found out that couples can say their "I doos" at Voodoo Doughnut, which, for the uninitiated, is a Portland-based doughnut shop known for its playful creations and pink boxes.
Hundreds of ceremonies have already been performed at five of the seven Voodoo locations, including the two shops in Portland, one in Eugene, Oregon, one in Austin, Texas and one in Denver.
In an interview with Brides.com, co-founder Tres Shannon said that weddings have been part of Voodoo tradition from the very beginning.
"Cat Daddy and I ― my business partner, Kenneth Pogson ― were universal life ministers before we went into the doughnut business. And we felt pretty much since day one that we should have a ceremony [option]" he said.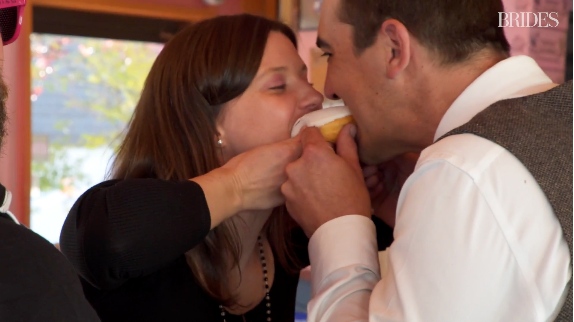 Wedding packages start at $300, and yes, the ceremony is legally binding. Some of the perks include doughnut replicas of the newlyweds and a celebratory sprinkle shower.
For more on this super sweet idea, watch the video above.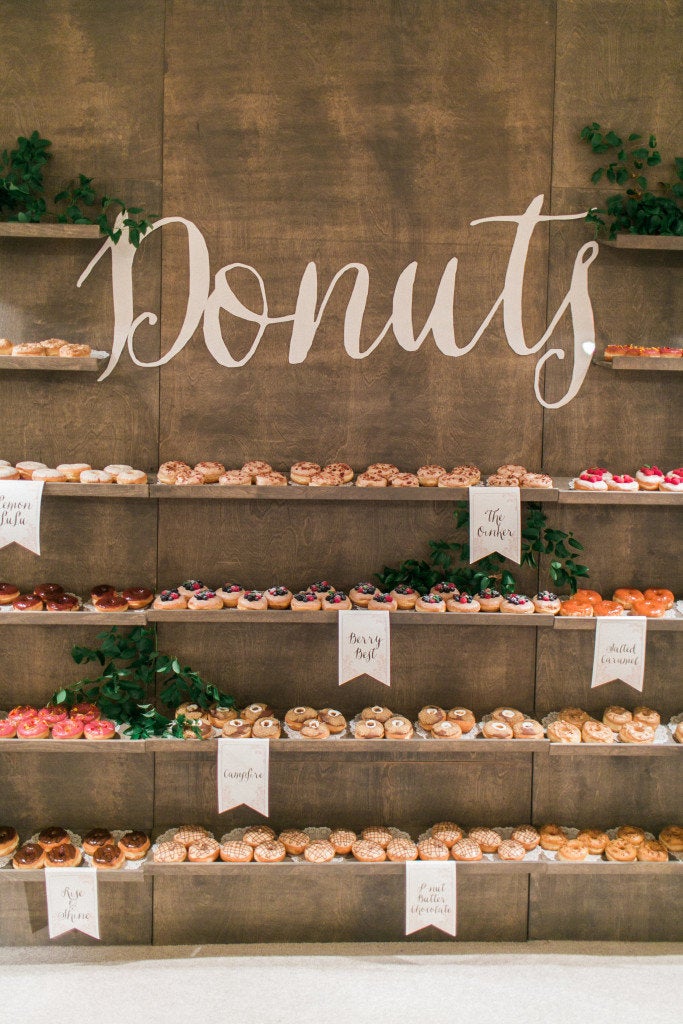 Donut Wedding Ideas
Popular in the Community