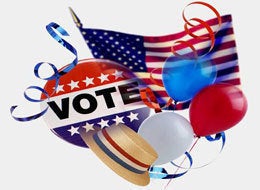 Last Thursday, Russell Simmons announced his support of David Yassky for New York City Comptroller.
His endorsement made me think of something Barack Obama said in his Iowa victory speech ...
I know you didn't do this for me. You did this -- you did this because you believed so deeply in the most American of ideas -- that in the face of impossible odds, people who love this country can change it.
It wasn't just about Barack Obama ... he made that clear on a cold night in Iowa when Democrats, Republicans and Independents came out to deliver a victory that we were told would never come. That victory signaled the start of a movement comprised of those who finally found reason to place their hope in the political process.
We have an obligation to continue to remain involved in our communities -- and for young people, in particular, that means that we must vote every time.
New Yorkers, there is a Democratic Primary tomorrow, Tuesday, September 15th, and Russell Simmons has joined many others in concluding that David Yassky is the candidate for Comptroller who can lead us through this financial crisis. In a press release announcing his support he said,
While I typically don't endorse in local elections, this race is too important to sit out. We all owe it to the future of New York to ensure that we have progressive individuals in local office, particularly in an office as important as City Comptroller. I found Councilman Yassky to be sincere and I look forward to working with him to advance the causes of our youth and poor New Yorkers in the years ahead.
I agree with him wholeheartedly and am encouraged by the fact that he's leading by example. Not enough emphasis is placed on local primaries, but the truth is that whoever we elect to be the next City Comptroller will play a critical role in determining what our City looks like four years from now.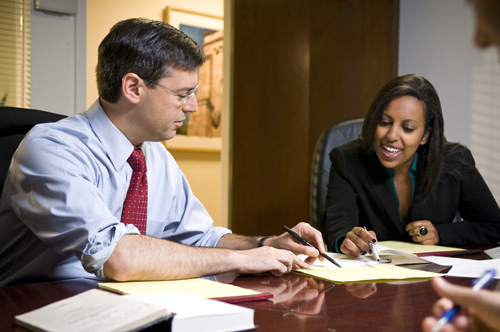 Perhaps you've never heard of David Yassky. Perhaps you don't know what a Comptroller does. Perhaps in years past you would choose to stay home on primary day -- perhaps, but in the midst of the worst economic crisis since the Great Depression, after what we did in 2008, this year must be different.
David's career in public service consists of him on the front lines with his mentor and supporter Chuck Schumer fighting the NRA to pass the Brady Law, Assault Weapons Ban and Violence Against Women Act. In the City Council, he has an unmatched record on the issues that matter -- affordable housing, education, jobs, and the environment.
As impressive as his record in the Council is his vision for the office that he seeks, articulated in page after page of position papers on his website. David has a progressive vision for using this office to make a difference in the lives of all New Yorkers -- whether it's divesting City pension funds from Sudan and Iran, auditing education budgets to make sure money is invested in future generations, or fighting to ensure that families receive the resources they need and deserve, he intends to fight for us.
David's vision for the office surpasses the job description, his policies are innovative and audacious, forward-thinking and worthy of the 21st Century. Believing there should be greater transparency in government, he's already put the entire city budget online and in the words of the New York Times stands out as "the one most suited to do the job, with skill, intelligence and independence." In their endorsement of his candidacy last Friday, The Daily News described him as "a rare bright light on the City Council" who "deserves the chance to shine as New York's chief fiscal officer."
We are now of a generation that stands on the shoulders of Barack Obama ... we stand on the shoulders of the impossible. Last year, we set a precedent by electing the best person for the job, with the understanding that our voices and votes could help change our country. What he inspired us to do must transcend that one election, because the movement we helped build isn't about that one election, it's about the role we play in determining our own futures.
The skeptics are at again, suggesting that we're not going to go out to the polls, that primaries have a low turnout, and that young people won't come through. I'd be tempted to believe them -- if it weren't for the fact that we've already proven ourselves able to make the difference.
Twitter, Facebook and blast out this blog post. Tomorrow, vote, and bring everyone you know with you. Help insist that we will vote every time with the intention of ushering in a new generation of leadership, in every level of government, to compliment the president that drew us to the process.
Leadership like that promised by the election of David Yassky.
None of us can sit out, this race is too important.
Tomorrow, Tuesday September 15th, I hope you'll join Chuck Schumer, Russell Simmons, The New York Times, The Daily News, Crain's New York Business, and Democrats of all ages and backgrounds from across New York City to cast your ballot for David Yassky.
Sara Haile-Mariam is the Campaign Coordinator for David Yassky's Campaign and contributes to both the Huffington Post and Global Grind.
Calling all HuffPost superfans!
Sign up for membership to become a founding member and help shape HuffPost's next chapter