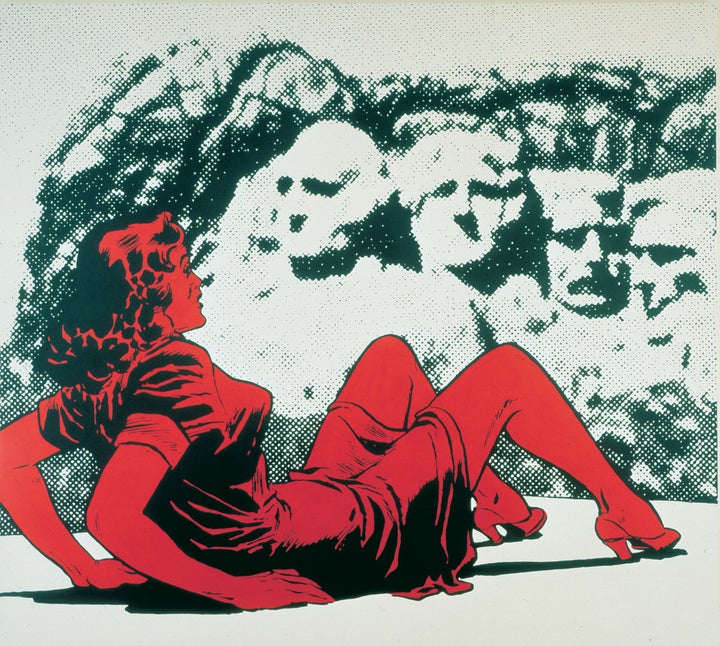 Ever since the dawn of elections in the United States, there have been members of both ends of the political spectrum who have sought to voice their opinion of the American government. While early commentators might not have had the power of the meme or Shepard Fairey at their disposal, crafty artists and propagandists from the 18th century on have always found ways to publicly express these sentiments in memorable ways.
An exhibit at New York's Omi International Arts Center, titled "Vote for Me and I'll Set You Free," is bringing together a collection of pieces that shed light on the visual expression of politics, including historical documents, artifacts and works of contemporary art that all celebrate the American political process. It opened on September 22nd, the 150th anniversary of President Abraham Lincoln's Preliminary Emancipation Proclamation.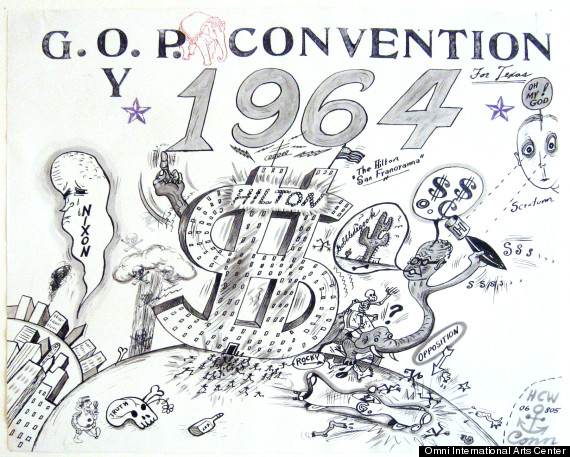 H. C. Westermann, "G.O.P. Convention", 1964.
Upon arrival, we see an early printing of the Constitution -- issued less than two weeks after the Constitutional Convention in 1787 -- as well as the first engraving of the Declaration of Independence created by nostalgic Americans in 1818. From there, the show runs full speed into the modern and contemporary stylings of political paraphernalia, showing works by Ben Shahn, Saul Steinberg, Michele Pred and Skylar Fein that comment on the high and low moments of 20th century campaigns and elections. Including H.C. Westermann's "G.O.P Convention," (produced in 1964) and Skylar Fein's "Black Flag" (created at the onset of the recession in 2009), the exhibit proves that polarization and dissent have long characterized elections in our country.
Check out a preview of images from the exhibit and let us know what you think of politically-minded art in the comments section below.
"Vote for Me and I'll Set You Free: Works from the Collection of Lawrence B. Benenson" will be on view from September 22, 2012 to November 30, 2012 at Omi International Arts Center.
PHOTO GALLERY
"Vote for Me and I'll Set You Free: Works from the Collection of Lawrence B. Benenson"
Calling all HuffPost superfans!
Sign up for membership to become a founding member and help shape HuffPost's next chapter
BEFORE YOU GO