HuffPost Green is pleased to showcase some amazing art which is part of the CoolClimate art contest. The purpose of the contest is to raise awareness about climate change through identifying and celebrating iconic images and to inspire people to be involved in the discussion.
The following 20 images have been selected from 1,000 submissions from all over the world by an impressive roster of art experts and celebrities including the musician Jackson Browne, Chevy Chase and his wife and philanthropist Jayni Chase, artist Mel Chin, artist Dianna Cohen, ecologist Philippe Cousteau, collector and philanthropist Agnes Gund, environmental activist and former Obama advisor Van Jones, artist Carrie Mae Weems, and curator and chair of the MFA program in Art Practice at the School of Visual Arts David Ross.
The winners will be announced on October 7 in Washington, DC at the Center for American Progress, on Huffington Post and on deviantArt, the largest social networking site for artists, with 13.8 million members. Winners will also be featured on the Planet Green Planet 100 web show.
The winning five images will be given out to top environmental leaders and attendees of 350.org's international day of climate action on 10/10/10 in a toolkit that will help them communicate the urgency of climate change.
HuffPost Green readers get to choose the top five Climate Artists of 2010. The first prize winner will be invited to blog about their work on the Huffington Post.
(Note: Voting is now closed and additional votes will no longer be counted.) The winner of the contest is No Pollution Please by Christos Lamprianidis.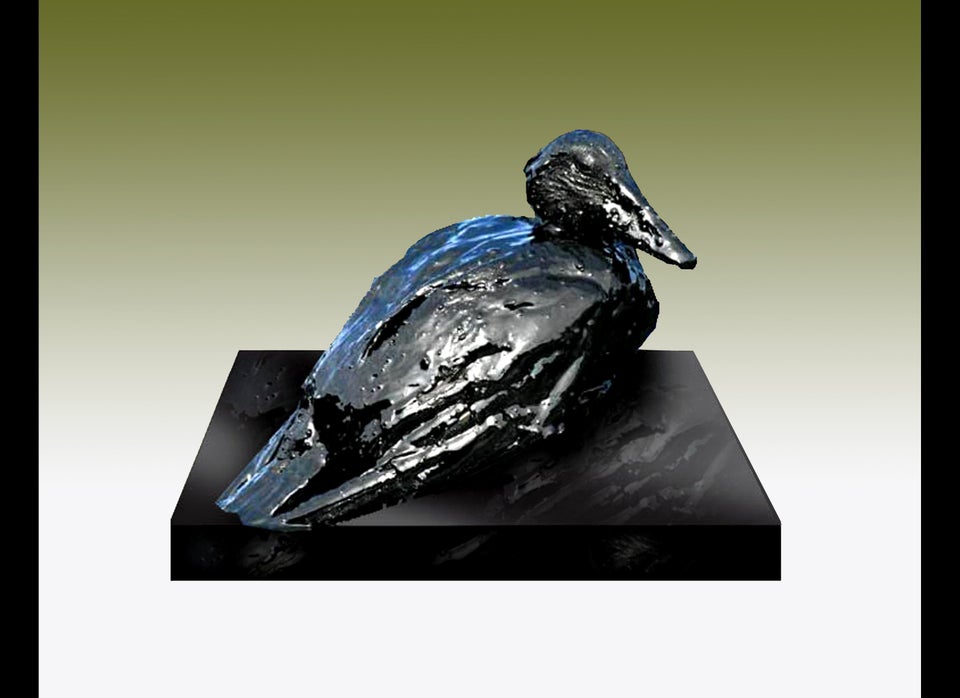 CoolClimate Art Contest Finalists
Popular in the Community