Vote Protectors, the anti-voter-fraud group hosted by Donald Trump ally and political dirty trickster Roger Stone, plans to send volunteers to monitor polling places in nine cities with high minority populations on Election Day, Stone said last week. Untrained poll-watchers have intimidated voters in previous elections. But Vote Protectors is going further than its predecessors.
Stone's group created an official-looking ID badge for its volunteers to wear, and its volunteers planned to videotape voters and conduct fake "exit polls," efforts that election experts say risks intimidating and confusing voters. Or at least that's what the group was planning to do before The Huffington Post asked Stone about it on Tuesday. The controversial Trump ally, long known for his bare-knuckled political tactics, said that key proposals on his group's websites were there without his knowledge, and assured HuffPost that he would operate within the confines of election law.
Stone had initially refused to explain just how Vote Protectors planned to accomplish its goals. So on Monday, The Huffington Post responded to the group's request for additional volunteers to work as "Exit Pollers and Citizen Journalists."
Once registered, HuffPost used the site's "I.D. Badge Generator" to create this badge, which could pass for an official credential to people unfamiliar with polling signage and rules.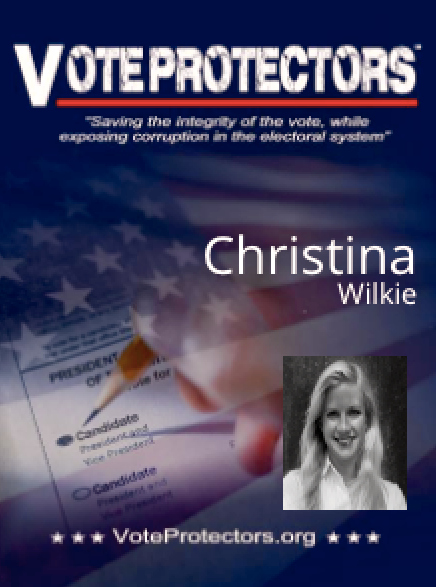 HuffPost also created a few more badges, like the one below. There was nothing to keep us from creating unlimited ID badges.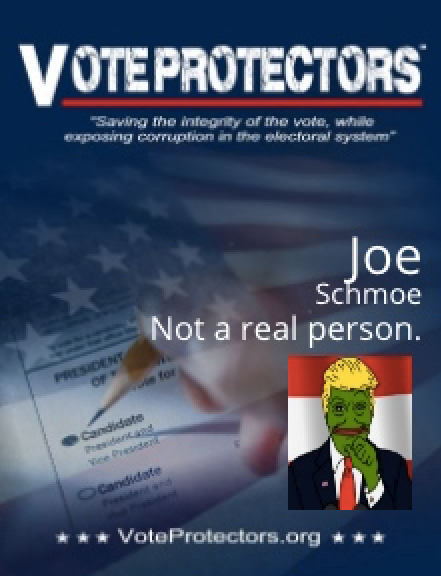 Vote Protectors' volunteers "commit to go out in November and post their YouTube and Periscope streams to the [Vote Protectors] website, organized by state and district, as well as enter actual exit poll survey responses," the group's "members only" page reads.
To help volunteers broadcast their videos directly to the web, Vote Protectors offers detailed instructions on how to load livestream video software onto a smartphone and how to post videos to the Vote Protectors site.
By contrast, there appears to be very little information on how Vote Protectors are supposed to conduct "exit polls." The video below, illustrating how to get started as a volunteer with the group, contains little information on how to conduct exit polls but plenty of information on how to stream videos of voters to the web.
Still, anyone registered as a volunteer with Vote Protectors can tally up votes at any time, for Trump or any other candidate, in what the site calls its "exit poll." HuffPost accidentally logged two votes for Trump on Monday, visible below, despite having never entered an electoral precinct, and using a fake name.
Reached for comment on Tuesday, Stone told HuffPost he was "working with StopTheSteal.com to conduct exit polls for the purpose of comparing the results to the actual reported results on a precinct by precinct basis." He noted that this effort "is independent of the Trump campaign," adding, "I don't know what their election day plans are."
When HuffPost asked Stone specifically about the badges and the videotaping, however, he became defensive. "I know nothing about badges or videotaping," he wrote, adding, "Where do you get this from?"
Even before Stone responded, the "I.D. Badge Generator" page had been removed from the Vote Protectors website. When HuffPost sent Stone images from the site showing the instructions for badges and livestreams, Stone did not respond.
A few hours later, Stone emailed HuffPost. "I have ordered them taken down. Bad idea, as is video taping. First I have heard of it. I am only interested in a valid, scientifically conducted exit poll." Stone later noted that Vote Protectors was collaborating with his group, Stop the Steal, but he said they were not one and the same.

Stone said that unlike the model currently run by Vote Protectors, his group would "ask each poll worker to sign a sworn affidavit that the information they turn in for tabulation is true based on interviews."
These affidavits, Stone told radio host Alex Jones Tuesday, could then be used by the Trump campaign to contest the election results.
The goal of Vote Protectors is to crack down on what Trump and his supporters call "voter fraud," a statistically nonexistent phenomenon that the nominee has nonetheless used to whip up fear among his supporters and delegitimize the coming presidential election.
Trump and Stone appear to be of like minds when it comes to deploying citizens to the polls on Election Day to watch other citizens vote. Trump regularly encourages his mostly white supporters to stand guard on Election Day at polling stations in areas where the population is largely made up of minorities and "watch" the polls.
"You've got to go out, and you've got to get your friends, and you've got to get everyone you know," Trump recently told a rally in Pennsylvania, "and you've got to watch your polling booths. I hear too many bad stories, and we can't lose an election because of, you know what I'm talking about."
The idea that Trump, who in some polls trails Democrat Hillary Clinton by double digits, might lose the presidential election because of voter fraud is incredibly far-fetched. Still, he has peddled false theories about how the election will be "stolen" from him because the American voting system is "rigged." And his calls to his supporters to watch certain polling locations has left election watchdogs increasingly on edge.
For Danielle Lang, the deputy director of voting rights at the nonprofit Campaign Legal Center, the Vote Protectors' emphasis on posting livestream video of voters to the internet is especially disturbing. "It's inherently intimidating and an invasion of privacy" to videotape private citizens at the polls without their consent, Lang told HuffPost. "When that's being livestreamed to the internet, it amplifies the potentially intimidating aspect of it, and violates a sense of security and privacy people have a right to enjoy at the polls."
Lang noted that while each state has different rules about how many feet from a polling place political groups and campaign workers can set up, "Objectively, intimidating voters is unlawful, no matter where you do it."
But intimidating voters is precisely what 61-year-old Trump supporter Steve Webb of Ohio plans to do. Webb said he plans to patrol his local polling stations to look for, "Well, it's called racial profiling. Mexicans. Syrians. People who can't speak American," he told The Boston Globe. "I'm going to go right up behind them. I'll do everything legally. I want to see if they are accountable. I'm not going to do anything illegal. I'm going to make them a little bit nervous."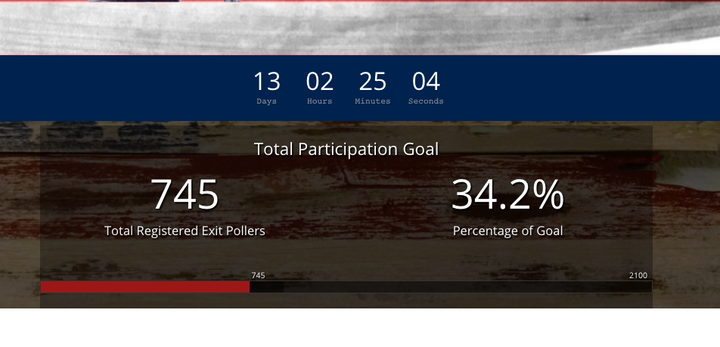 So far, the Vote Protectors appear to have recruited just a few hundred volunteers. But Stone told HuffPost that volunteers are being recruited "from several sources," and Stone seems to have ramped up his pitch for new recruits in recent days.
"We're going to have to assess the situation immediately after the election, and make a presentation to Donald Trump of exactly what we have found, [with] sworn affidavits from each of the volunteers," Stone told Jones Tuesday, during the third hour of Jones' radio broadcast.
"What we need right now, more than anything, is people," Stone said. "We will train you, we will assign you, and we will help you through the process, but we … need an army of InfoWars warriors to help us with this project," he said, referring to Jones' conspiracy website, Infowars.com.
"They have George Soros and his millions," Stone said. "We have the blood sweat and toil of the American people."
Note: If someone is interfering, or attempting to interfere, with your right to vote, or with anyone else's right to vote, this may be voter intimidation, and a violation of federal law. Please report any such activity to poll workers inside your polling station, and for additional information, call Election Protection, a nationwide network of voting rights lawyers, at 1-866-OUR-VOTE for English or 1-888-Ve-Y-VOTA for Spanish.
Popular in the Community