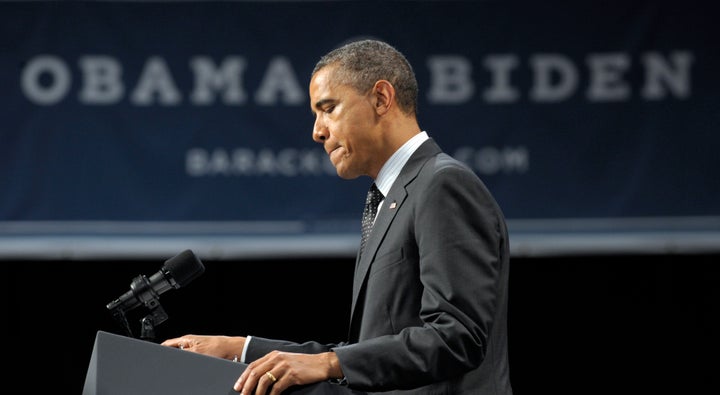 Democratic enthusiasm about this year's election is down sharply from previous campaign cycles and has continued to drop in recent months, according to a USA Today/Gallup poll released Wednesday.
Only 39 percent of Democrats said they were "more enthusiastic about voting than usual," compared to 45 percent in February. The falloff from past elections is even greater: In the summer of 2008, 61 percent of Democrats reported higher enthusiasm levels, as did 68 percent in the summer of 2004.
Republicans now hold a 12-point lead in voter enthusiasm, with 51 percent saying they're more than usually enthusiastic. In August 2008, Democrats led by 18 points on the same metric.
Overall voter enthusiasm is also down from the last two elections.
Other recent surveys have also shown a Republican lead across several measures of voter engagement, including a June USA Today/Gallup poll that found swing-state voters supporting Mitt Romney were more likely to say they were "extremely enthusiastic" than those supporting President Barack Obama. An NBC News/Wall Street Journal poll released this week showed that while Obama was up six percentage points among all voters, Romney had a two-point lead among "high-interest" voters. A June poll from the Pew Research Center found that although Republicans were less enthusiastic than Democrats about their presidential candidate, they were more likely to be giving the election a lot of thought, more likely to be closely following campaign news, and more likely to say that it mattered who won.
As the latest Gallup report notes, polling on enthusiasm reveals both voters' relative optimism about their candidate's chances and the likelihood they will turn out in November -- a key factor in a tight race.
The Gallup poll surveyed 1,030 adults between July 19 and July 22. The margin of error was 4 percent.
Popular in the Community