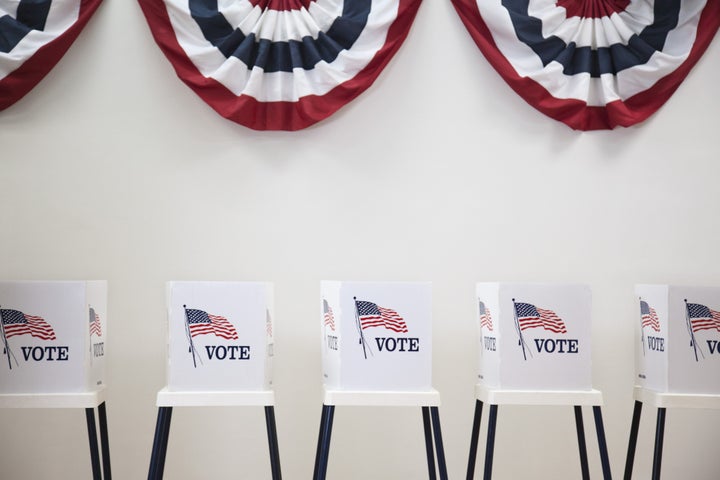 The 20 immigrants recently charged with illegally voting in North Carolina in the 2016 election may not have even known they were ineligible, a HuffPost review of their cases and interviews with some of the defendants found. But they could still be convicted and imprisoned — or even deported ― without the Justice Department proving they intended to break the law.
Instances of illegal voting, including noncitizens casting ballots, are rare, and it's uncommon for federal prosecutors to pursue such cases. The charges announced last week don't involve any sort of conspiracy to steal an election. Instead, the indictments unveiled Friday underscore how confusion about voter registration can be prosecuted as illegal conduct even if it's unclear whether the defendants understood they'd committed a crime.
Several of the defendants — most of whom are legal permanent residents of the United States — required interpreters at their hearings, raising the question of whether they knew that their status as noncitizens did not allow them to vote. HuffPost's interviews with defendants indicated that they mistakenly believed they were eligible to cast ballots or believed that voter registration officials would register them only if they were eligible.
One defendant who spoke to HuffPost on the condition of anonymity said they were blindsided by the charge and arrest and had wrongfully believed their permanent U.S. resident status allowed them to cast a ballot lawfully.
"I have a clean record. I never hurt anybody," the person said, describing being arrested and handcuffed at their home. "It's pretty crazy.… I've never been in trouble with the law or anything."
The sole U.S. citizen facing charges ― Denslo Allen Paige, a 66-year-old Walmart worker who lives in Raleigh ― told HuffPost she helped her boyfriend register in the weeks before the 2016 general election because he had been talking a lot about politics. Paige wasn't sure if her boyfriend, a legal permanent resident, was eligible to vote, so when she filled out a voter registration form at an early voting site with him, she left the box asking about his citizenship blank. A copy of the form provided to HuffPost by the North Carolina State Board of Elections and Ethics Enforcement shows a checkmark in the "yes" box asking if the person is a U.S. citizen, but Paige insists she did not check it.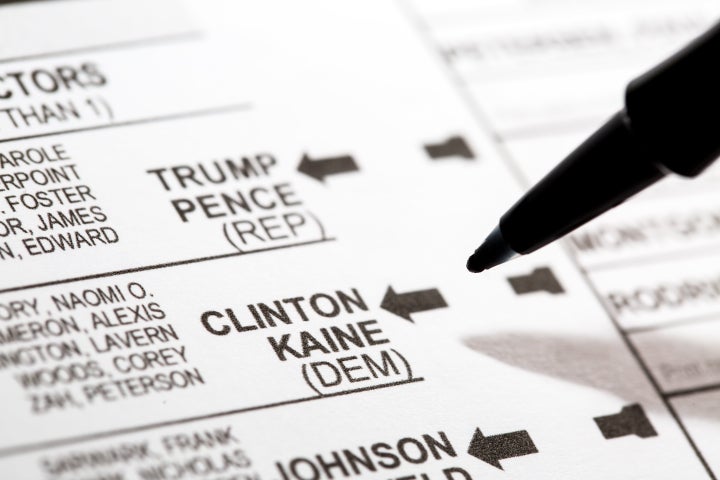 Paige said she had served as a poll worker before, and she thought someone would flag the application and send her to a separate table to inquire about her boyfriend's citizenship status. But she said when she asked if her boyfriend could vote, a poll worker accepted the form and indicated he could cast his ballot, so she thought everything was OK.
On Friday, federal prosecutors announced that Paige had been indicted for "aiding and abetting" her boyfriend's false claim of citizenship so he could vote. If convicted, she faces up to five years in prison and a $250,000 fine. Her boyfriend, Guadalupe Espinosa-Peña, a 63-year-old immigrant from Mexico, faces up to six years in prison and a $350,000 fine for making a false claim of citizenship in addition to illegally voting.
Paige said she was terrified when police knocked on her door before 6 a.m. Wednesday. She said she didn't know the extent of the punishment she could face until a HuffPost reporter told her. Paige, like most of the defendants, is being represented by a federal public defender because she cannot afford a private attorney.
"I'm scared to death," Paige said. "I really wasn't sure. I'm an American. What in the heck do I know about foreigners?"
There are indications that other defendants may not have known they were ineligible to vote and believed that being allowed to register meant they were allowed to vote. Daniel Tadeusz Romanowski, a 39-year-old immigrant from Poland who became a legal permanent resident in 2004, was registered to vote in 2012 and voted in the last two presidential elections even though he never answered the question on his voter registration application asking about his citizenship, according to court papers as well as a copy of his voter registration form obtained by HuffPost (the form noted that his state of birth was "Polland" and he wrote in his race as "Pollish.") Rosemarie Angelika Harris, a 60-year-old permanent U.S. resident from Germany, registered and voted in 2016 even though she never signed her voter registration application.
Both Romanowski and Harris face up to a year in prison, if convicted, and up to a $100,000 fine.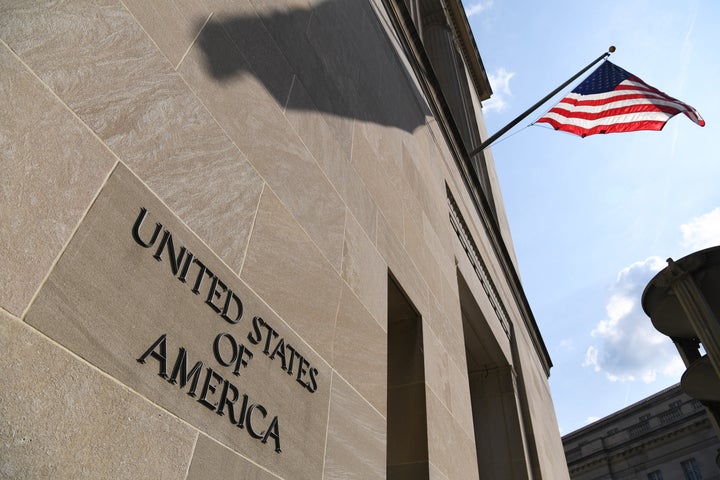 A Justice Department handbook on prosecuting election crimes notes that it is "relatively easy" to prove someone willfully illegally voted as a noncitizen because they have to check a box on the voter registration form affirming U.S. citizenship. The handbook notes that U.S. law does not require prosecutors to prove that a noncitizen knew they were ineligible to vote because the criminal statute for voting by aliens "is directed at the act of voting, rather than the act of lying."
"In any particular case, an individual may attempt to show that he/she didn't understand or was specifically misled into checking the box, but those defenses don't work often," Justin Levitt, a former top official in the Justice Department's Civil Rights Division, wrote in an email.
Nine of the noncitizens, including Espinosa-Peña, face felony charges of making a false claim of citizenship to register to vote in addition to illegally voting. While almost all of the other defendants are being charged only with "voting by alien," a misdemeanor, making a false statement to register is a felony and could lead to deportation.
The U.S. government doesn't even have to convict the nine people to deport them, said David Leopold, an immigration attorney at Ulmer & Berne. The Immigration and Nationality Act says that anyone who makes a false claim of citizenship for any "benefit" under federal or state law can be deported. If the proof was strong enough, Immigration and Customs Enforcement could use it to pursue deportation, even if the defendants were acquitted of the voting charges, according to Leopold.
The defendants originate from 14 countries: the Dominican Republic, El Salvador, Germany, Grenada, Guyana, Haiti, Italy, Japan, Korea, Mexico, Nigeria, Panama, the Philippines and Poland. Prosecutors say it's too early to talk about whether any of the defendants will be deported.
"That is an issue to be decided by the Immigration Court at a later time," said Don Connelly, a spokesman for the federal prosecutor's office handling the case. "Our office has no jurisdiction in that proceeding."
There aren't any indications at this time that the charges are part of a broader effort at the Justice Department to go after voter fraud cases, as happened during the George W. Bush administration. The recent batch of cases grew out of the Eastern District of North Carolina's Document and Benefit Fraud Task Force, announced by U.S. Attorney Robert Higdon earlier this month. The task force paired federal prosecutors with ICE and a number of other federal law enforcement offices to combat document and benefit fraud by immigrants.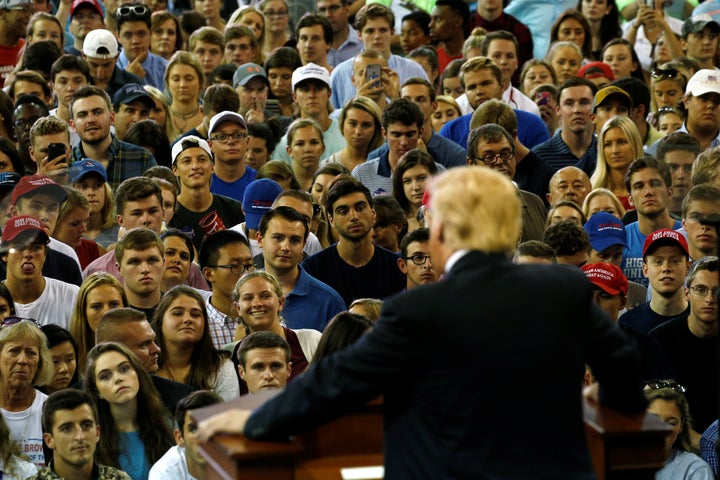 In a statement, Higdon's office said making false statements to vote was "a threat to national security and undermines the principles, integrity, and fairness of all government institutions, programs, and our national immigration system."
Higdon is a Trump appointee who previously prosecuted the failed campaign finance case against Democrat John Edwards and is highly placed in the line of succession at the Justice Department under an executive order signed by Trump last year. The voter fraud cases are being prosecuted by Sebastian Kielmanovich, who was born in Argentina, attended law school in the United States and is registered as a Republican. Most of the 20 who were charged were registered as Democrats, but at least three were registered as Republicans.
Higdon's office declined to answer others questions about the voting cases.
Prosecutors consider voting a "benefit," even though individuals don't personally benefit from casting a ballot in any practical way. Voting illegally is a high-risk and low-reward scenario, as there's no way for individuals to know ahead of time whether their single vote could affect an election. More than 4.7 million people voted in the 2016 general election in North Carolina, and Trump defeated Democratic rival Hillary Clinton there by more than 173,000 votes.
Authorities have discretion over which cases of illegal voting are worth pursuing and must calculate whether it's worth spending the resources to prosecute someone who was confused or made a mistake.
Federal prosecutors frequently don't prosecute somewhat similar "lie-and-buy" cases involving individuals who lie on federal forms submitted during a gun background check. In those cases, of course, individuals unlawfully obtain a tangible product ― a lethal weapon ― rather than the nebulous benefit of voting in an election.
Attorney General Jeff Sessions, who faced scrutiny for a voter fraud prosecution he oversaw as a U.S. attorney in Alabama in the 1980s, encouraged federal prosecutors to prosecute more lie-and-buy gun cases in March.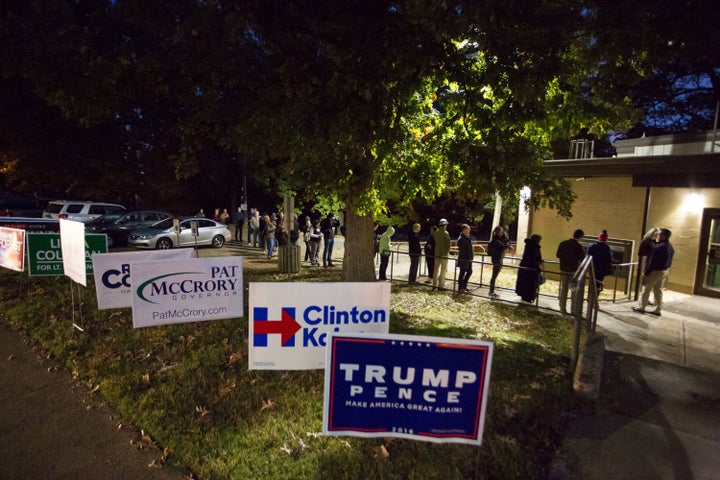 "There's a lot of discretion that prosecutors have in pursuing people. If they're going after people of this caliber, they're really scraping the bottom of the barrel to really try and find as many instances of noncitizen voting as they can," said Michael McDonald, a political science professor at the University of Florida. McDonald added that at least one of the 19 people was charged with falsifying citizenship documents, a more serious charge with evidence that made a cleaner case for prosecutors to go after.
McDonald said that it was common to see prosecutors grab headlines by announcing a large number of indictments in voter fraud cases only to see that number drop significantly as the litigation played out.
"It's always that we seem to see these initial allegations come out and then the numbers get winnowed down. But why not just wait until the process plays itself out?" he said. "I'm always suspicious about motives when we see allegations come out without due process being applied for these individuals."
Popular in the Community