 WASHINGTON -- Voters in Pennsylvania, South Carolina, Texas and Wisconsin don't need to show photo ID when going to the polls for the November elections, despite Republicans' best efforts to institute laws requiring it. In all those states, courts have blocked voter ID laws from going into effect this year. Yet in state after state, citizens are being told that they can't cast a ballot without showing photo ID, creating confusion that could deter some people from voting.
Dallas Morning News columnist Wayne Slater attempted to vote over the weekend using his utility bill, which is considered an acceptable form of ID. The poll worker, however, demanded that he show her his driver's license.
"We prefer a voter-registration card or a driver's license," said Peggy, the poll worker. "There's a list of identifications starting with registration card, driver's license, picture ID -- we prefer to go in that order."
Although Peggy's supervisor eventually signed off on the utility bill, Peggy then told Slater that he was not a registered voter. This time, the supervisor had to inform Peggy that she had misspelled Slater's name.
The Texas legislature passed a strict photo ID law last year, but it was struck down by a federal court in August and is therefore not in effect for the November election. The three-judge panel ruled it would hurt turnout among minority voters and impose "strict, unforgiving burdens on the poor" by charging fees for those who lack documentation to obtain a photo ID. Texas plans to appeal its case to the U.S. Supreme Court.
Currently, Texas voters do need to present some form of ID, but it does not need to have a photo on it. Current utility bills, government checks and paychecks with the person's name and address are all acceptable.
Pennsylvania is another state where voters are being told they need photo ID, even though they actually don't. Nearly a month after a court struck down the state's voter ID law, there are still radio and television ads, billboards and websites giving residents misleading information about what they need to bring to the polls.
And in Wisconsin, ThinkProgress reports that training documents distributed by Republican presidential nominee Mitt Romney's campaign to poll watchers include inaccurate information about who is eligible to vote.
Confusion at the polls has the potential to be a serious problem on Election Day -- and as people head out to vote early. In nearly every case, courts have halted attempts by Republican governors, legislators and secretaries of state to change long-established voting procedures -- whether by requiring photo ID at the polls or shortening registration timelines -- ahead of the 2012 elections.
Yet all the attempts to change the rules have created confusion among both poll workers and voters, and many Democrats -- whose base tends to be disproportionately affected by these moves -- worry that it may discourage their voters from turning out.
As Slater wrote on Monday of his voting experience, "I voted, but you have to wonder: What if an elderly person or a citizen with English as a second language had done the same thing? Would they have been turned away? Would they have been intimidated and left?"
Before You Go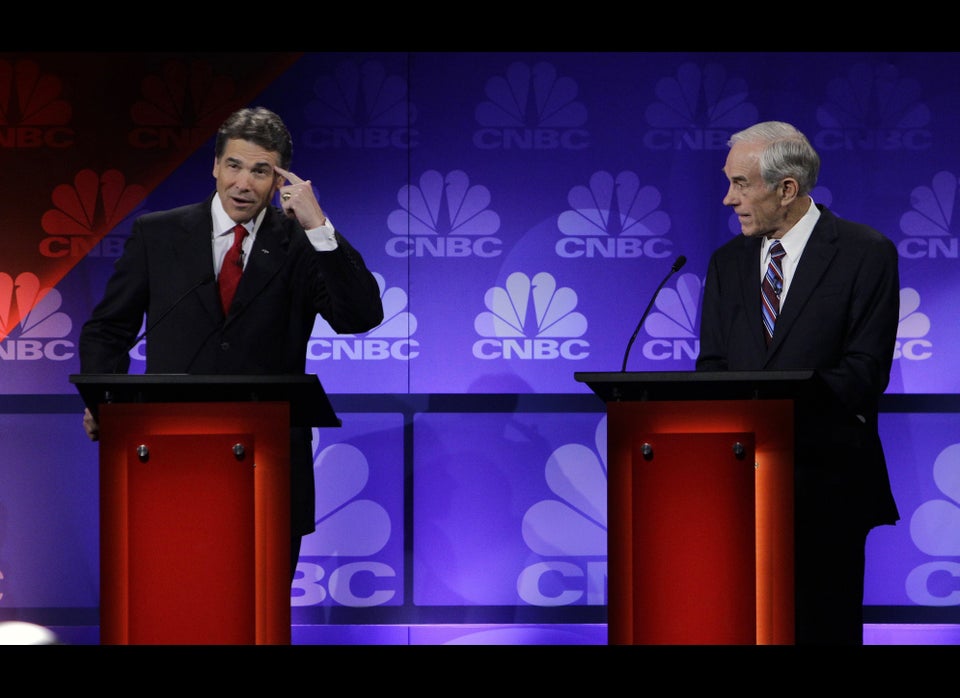 Rick Perry's Gaffes
Popular in the Community