 In Tennessee, a new law requiring voters to show photo identification at the polls explicitly excludes student IDs.
In Wisconsin, college students are newly disallowed from using university-provided housing lists or corroboration from other students to verify their residence.
Florida's reduction in early voting days is expected to reduce the number of young and first-time voters there.
And Pennsylvania's voter identification bill, still on the books for now, disallows many student IDs and non-Pennsylvania driver's licenses, which means out-of-state students may be turned away at the polls.
In 2008, youth voter turnout was higher that it had been since Vietnam, and overwhelmingly for Barack Obama. This time around, the GOP isn't counting solely on disillusionment to keep the student vote down.
In the last two years, Republican-controlled state legislatures have passed dozens of bills that erect new barriers to voting, all targeting Democratic-leaning groups, many specifically aimed at students. The GOP's stated rationale is to fight voter fraud. But voter fraud -- and especially in-person fraud which many of these measures address -- is essentially nonexistent.
None of the new laws blocks student voting outright -- although in New Hampshire, Republican lawmakers almost passed a bill that would have banned out-of-state students from casting a ballot. (The leader of the State House, Bill O'Brien, was caught on tape explaining how the move was necessary to stop students from "basically doing what I did when I was a kid: voting as a liberal.")
But every additional barrier makes a difference to students, said Maxwell Love, a 21-year-old senior at the University of Wisconsin in Madison. "It's the little things that make voting harder that are going to affect apathetic students ... This is like literally slamming the door on youth engagement."
Voting advocates agree. "This is absolutely perfectly rigged to prevent students from voting," said David Halperin, an attorney and former director of national youth organization Campus Progress.
The Republican motivation is obvious, Halperin said. "In general, they would prefer that students don't vote ... They certainly don't want students to vote in swing states who don't live in swing states."
Potentially even more damaging to student voter turnout is the confusion caused by new and changing rules, some of which are being challenged in court. "The confusion surrounding it ... is the most infuriating thing," said Love. "The confusion is, like, literally pissing people off to the point where they're not going to take the time to figure it out."
Eric Marshall, manager of legal mobilization at the Lawyers' Committee for Civil Rights Under Law, said Republican voter suppression efforts have "heightened the level of confusion" for all voters, but students are most likely to get thrown off because they're new to the system.
Proving residency or meeting strict criteria for photo ID can be difficult for college students, particularly out-of-state students, or those who don't drive. Out-of-state students frequently don't get in-state ID when they go to college -- but still want to vote there. Changing addresses is one factor.
"In college life, you move around from dorm to dorm, but you reside in that city where the college is located for the majority of the year," said Anne Taylor, a graduate student at Marquette University in Milwaukee, and former president of the College Democrats there. "I think you should have a say in who is going to represent your needs."
Deion Jordan, a 17-year-old high school senior and Philadelphia youth commissioner, won't be old enough to vote in November but plans to help others get to the polls on behalf of the Obama campaign. "I'm scared that people are going to show up without any form of identification, and are going to be turned away," he said.
Younger voters are particularly susceptible to the new voter ID law, he said. "It'll hinder them. They're not politically literate. They don't know about this law."
David Kaiser-Jones, a junior at the University of Pennsylvania, shares that concern. "A lot of students might show up on Election Day, and for the first time in their life, be disenfranchised," he said.
Out-of-state students are particularly vulnerable, Kaiser-Jones said, because they otherwise have no need to get in-state ID.
"You can do anything else in Pennsylvania with a driver's license from another state," he said, "except vote."
In Wisconsin, a lot of students may find they don't have the documents they need to prove their residency in November.
Ann Jacobs, a Milwaukee lawyer, coordinated the hotlines for Wisconsin Election Protection during her state's gubernatorial recall election in June, and dealt with many students who faced problems voting because they recently had moved out of their dorms, but hadn't met the state's new 28-day residency requirement anywhere else yet.
Part of the problem is that students don't do much on paper anymore. "Their documents aren't documents," she said. "Their documents are smartphone screens." Some of the traditional ways of establishing residency, therefore, like showing utility bills or bank statements, aren't so easy.
That hasn't been a problem in Wisconsin the past, Jacobs said, because election officials used to have dorm lists they could check. "That was taken away," she said.
Or the officials could ask proven residents to corroborate the residency of others. "They also got rid of corroborators," she said. "It's pretty nefarious how you can really finagle people out of voting."
"Every level of these voter ID laws is fraught with hypocrisy," said Marshall.
In Tennessee, for instance, a university-provided ID is not considered acceptable proof of identity for students, but it is for faculty. Tennessee Sen. Bill Ketron, who sponsored his state's voter ID bill, said student IDs are frequently forged so students can lie about their age, although student IDs generally don't display birth dates.
Hedy Weinberg, executive director of the American Civil Liberties Union in Tennessee, said banning student IDs as voter verification "makes it really obvious that the goal is to suppress the students' access to the ballots."
Groups that fought voter suppression efforts are now trying to minimize their effects.
The Brennan Center for Justice at New York University has a student voting guide that includes information for each state.
And the Lawyers' Committee for Civil Rights Under Law is supplementing its election protection hotline with a smartphone app that provides voter registration, registration status verification, polling place information, voting rules and contact information for election protection staffers.
Before You Go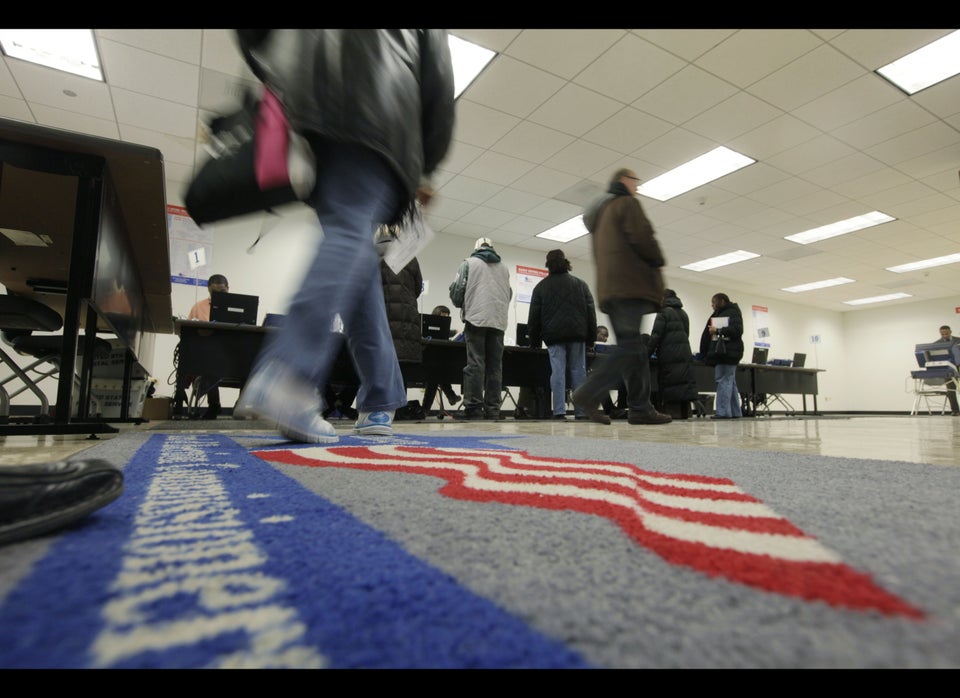 7 Ways You Could Be Disenfranchised
Popular in the Community