WASHINGTON -- A half-million Americans in 10 states with voter identification laws face serious challenges to obtaining the necessary photo documentation, according to a report released Wednesday by the Brennan Center for Justice at the New York University School of Law.
The report found that while legal precedent requires states to provide free voter IDs to eligible residents who don't have them, even free IDs are not always easy to obtain. Structural barriers such as lack of transportation, restricted access to ID-issuing offices, the cost of necessary documentation, and bureaucratic red tape could prevent many Americans from voting in November.
About 11 percent of eligible voters lack current government-issued photo IDs, and "seniors, low-income individuals [and] minority voters are particularly overrepresented within that group," the report's co-author Keesha Gaskins told reporters in a conference call Wednesday afternoon.
"The response of proponents of these laws has been, well, just get an ID," said Lawrence Norton, deputy director of the Brennan Center's Democracy Program. "Unfortunately, for many people, this is not going to be such a simple solution."
Among the report's findings: In the 10 states with restrictive voter ID laws -- Alabama, Georgia, Indiana, Kansas, Mississippi, Pennsylvania, South Carolina, Tennessee, Texas and Wisconsin -- nearly 500,000 eligible voters do not have access to a vehicle and live more than 10 miles from the nearest state ID-issuing office that is open more than two days a week. More than 10 million eligible voters in those states live more than 10 miles from such offices, a number that includes 1.2 million eligible black voters and 500,000 eligible Hispanic voters.
"The idea that we're forcing certain people to go through these very difficult, extra hoops, I think, is antithetical to some of the founding principles of this country," Norton said.
Gaskins noted that these laws could have some significant political ramifications come November. In Pennsylvania, for instance, where the number of voters lacking state-issued photo ID is greater than President Barack Obama's margin of victory there in 2008, "we're really talking about a population of individuals that can influence the outcome," she said.
Indeed, the new laws, passed in a mix of GOP strongholds and swing states, are widely seen to favor the Republican Party. In Pennsylvania, it seems possible the photo ID requirement could tip the balance to Mitt Romney in November.
Last month, Pennsylvania House Majority Leader Mike Turzai, a Republican, admitted as much when he included the passing of a voter ID law in a list of other GOP achievements. He said the new law "is going to allow Governor Romney to win the state of Pennsylvania."
A study released on Wednesday by the Philadelphia Inquirer found that the law could have major effects in the strongly Democratic city of Philadelphia. In the city alone, more than one in four active voters over the age of 80 -- roughly 12,000 individuals -- do not have the necessary photo ID. Among Philadelphia voters who have participated in at least one election over the last four years, the state found roughly 136,000 individuals whose names and birth dates did not match any ID issued by the Pennsylvania Department of Transportation, possibly barring them from voting.
The new voter ID laws are facing legal opposition. In Wisconsin, a judge blocked implementation of the state's voter ID law on Tuesday, citing concerns that eligible voters may have difficulty obtaining the necessary identification. It's the second time the state's law has been blocked, and it means the law likely won't be in effect for the November elections.
Appearing at the NAACP convention in Houston last week, Attorney General Eric Holder said of the laws, "We call those poll taxes." He vowed that "the Justice Department's efforts to uphold and enforce voting rights will remain aggressive."
Read the Brennan Center report:
Before You Go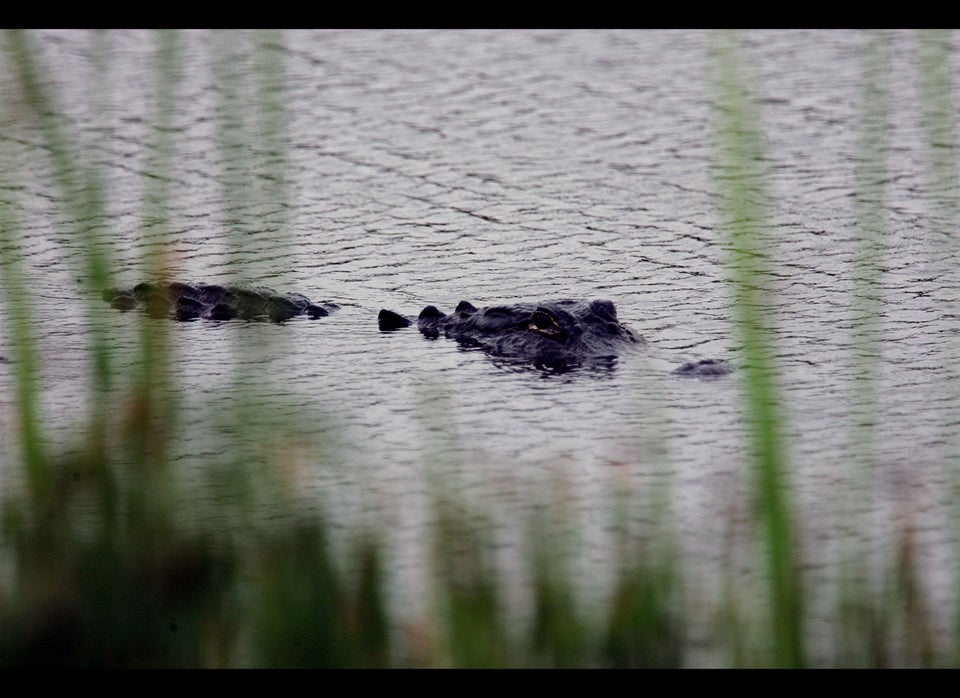 Voting Laws That Make People Angry
Popular in the Community