MSNBC interviewed Nevada's Republican Secretary of State-Elect Barbara Cegavske, who said her party's state legislators are preparing voter ID bills for early next year.
"They're writing them now," Cegavske told MSNBC. "It just depends on how soon they get them in."
Nevada Gov. Brian Sandoval (R) has previously said that he supports voter ID laws, so the bill likely would be signed were it to reach his desk. The new direction of the legislature illustrates the way in which Nevada Democrats suffered without a competitive candidate at the top of the ticket challenging Sandoval.
Cegavske defeated Nevada's Democratic Treasurer Kate Marshall on Nov. 4. in a race that contrasted the two candidates' opposing stances on voter ID. Tea party favorite Sharron Angle, who challenged Sen. Harry Reid in 2010, also led an unsuccessful effort to put a measure on the ballot imposing a voter ID requirement, though she failed to gather enough signatures.
Though Cegavske told MSNBC "we want to make sure nobody's disenfranchised," she justified voter ID laws as "a way to ensure the integrity of elections."
Nevada Democrats disagreed Wednesday, arguing that there is no foundation for the voter ID laws Republican legislators are writing.
"It's unfortunate that after spending her two decades in the legislature trying anything and everything to disenfranchise voters, Barbara Cegavske is planning to continue her war on voting when she becomes Secretary of State by pushing a discriminatory voter id bill," spokesman Zach Hudson said in a statement sent to The Huffington Post. "It says something about how upside down Barbara Cegavkse's priorities are that she voted to keep it as easy as possible for criminals to obtain guns but wants to make it as hard as possible for people to vote. This is a solution in search of a problem that Nevada doesn't need and can't afford. Does Barbara Cegavske plan to take money out of Nevada schools to pay for her plan to disenfranchise voters? Nevada Democrats will do everything we can to protect working families' right to vote."
The new Nevada state legislature's decision to prioritize voter ID resembles what happened in North Carolina when the state GOP consolidated control with Republican Gov. Pat McCrory's win in 2012. The next year, Republican state legislators sent a bill to his desk mandating that voters show photo identification at the polls in 2016, along with a host of other new restrictions on voting access. The package of restrictions is being challenged by civil rights groups, who argue that the new laws violate Section 2 of the the federal Voting Rights Act, which prohibits voting procedures that discriminate on the basis of race.
Before You Go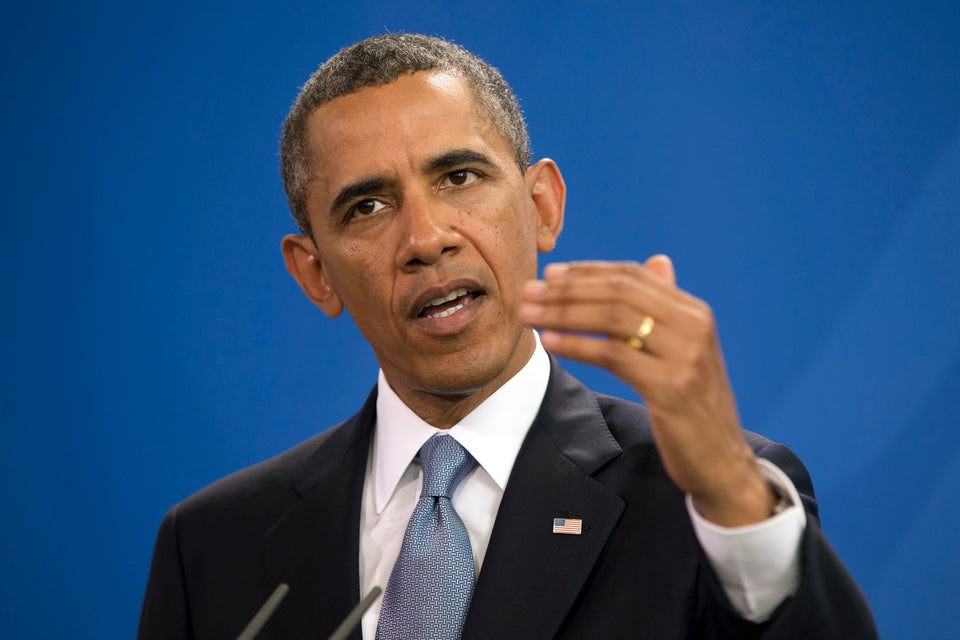 Politicians React To Voting Rights Act Ruling
Popular in the Community