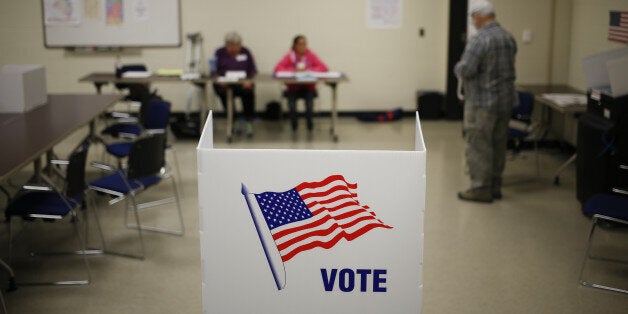 "I challenge every other state in this nation to examine their policies and find ways to ensure that there are as few barriers as possible in the way of a citizen's right to vote," Oregon Gov. Kate Brown (D) said at the bill's signing ceremony.
Most Americans are in favor of enacting a similar proposal in their own state, a new survey finds. A 54 percent majority of Americans say they'd favor an automatic registration law in their state, a new HuffPost/YouGov poll finds, while 55 percent favor allowing eligible citizens to register on the day of an election.
But there's stringent opposition to making voting compulsory, an idea that President Barack Obama briefly floated this month as a potentially "transformative" policy to counteract the effects of big money on politics. White House Press Secretary Josh Earnest quickly walked back the idea.
Many agree that mandatory voting could change things: 45 percent say that election outcomes would be very different if voting were required. But they also fiercely dislike the idea. Two-thirds say they oppose mandatory voting, with nearly half strongly against it.
"People feel like they don't want the government telling people to vote as opposed to making it convenient and accessible," said Katherine Culliton-González, the director of voter protection at the Advancement Project, a civil rights group that advocates for expanded voting rights.
Proposals to ease voter registration are under consideration in several states. California, which last year saw record low turnout, is exploring an even broader law, which would register every eligible citizen in the state. "If government knows who's here, who's 18, who's a citizen, why go through hoops?" Alex Padilla, California's secretary of state, told The Sacramento Bee. "Let's just register folks automatically."
Culliton-González said she hoped states would follow California's lead in making registration universal. "There's been, I think, an awakening of the beginnings of a next-generation voting rights movement," she said.
Michael McDonald, an associate professor of political science at the University of Florida, says similar "motor voter" laws, which allow drivers to register to vote at the DMV, have done little to change turnout. But he added that since all voting in Oregon is conducted by mail, receiving a ballot could remind more people to vote in off-year elections.
"Most people are aware of presidential elections, but they are less aware of state and local elections," he said in an email. "More people receiving a reminder to vote in state and local elections, in the form of a mail ballot, has the most potential to increase voter participation."
A study published earlier this month found that after registration deadlines passed in 2012, millions of Americans searched the Web for information on registering, suggesting that some would have voted had they been able.
The results of the HuffPost/YouGov poll also suggest that people who aren't registered to vote are still interested in measures that could make it easier for them to sign up. While most non-registered voters, unsurprisingly, don't consider low turnout a big problem, four in 10 support automatic registration, and most say they'd favor being able to register to vote on the day of an election.
While same-day registration and automatic registration enjoy about the same levels of support, the former seems to have taken on significantly more partisan dimensions.
While the Oregon vote on automatic registration split along party lines, and a similar law was vetoed back in 2009 by then-Gov. Tim Pawlenty (R), it's yet to become quite as polarizing an issue nationwide. A majority in both parties -- 71 percent of Democrats and 53 percent of Republicans -- favor the idea.
Despite the widespread public support for such reforms, however, just about one-third of Americans consider it a big problem that many eligible voters don't cast ballots. That lack of concern is especially evident among the youngest generation, who are far less likely than their elders to think that everyone should vote. Half of Americans under 30 say they aren't even moderately concerned with low turnout.
There's also little enthusiasm for government activism to increase turnout. Just 22 percent of Americans agree that the government should work to get more people to vote in elections, with 71 percent saying it's an individual's own responsibility to decide whether to vote.
The HuffPost/YouGov poll consisted of 1,000 completed interviews conducted March 19-23 and 24-25 among U.S. adults using a sample selected from YouGov's opt-in online panel to match the demographics and other characteristics of the adult U.S. population.
The Huffington Post has teamed up with YouGov to conduct daily opinion polls. You can learn more about this project and take part in YouGov's nationally representative opinion polling. Data from all HuffPost/YouGov polls can be found here. More details on the poll's methodology are available here.
Most surveys report a margin of error that represents some, but not all, potential survey errors. YouGov's reports include a model-based margin of error, which rests on a specific set of statistical assumptions about the selected sample, rather than the standard methodology for random probability sampling. If these assumptions are wrong, the model-based margin of error may also be inaccurate. Click here for a more detailed explanation of the model-based margin of error.
Before You Go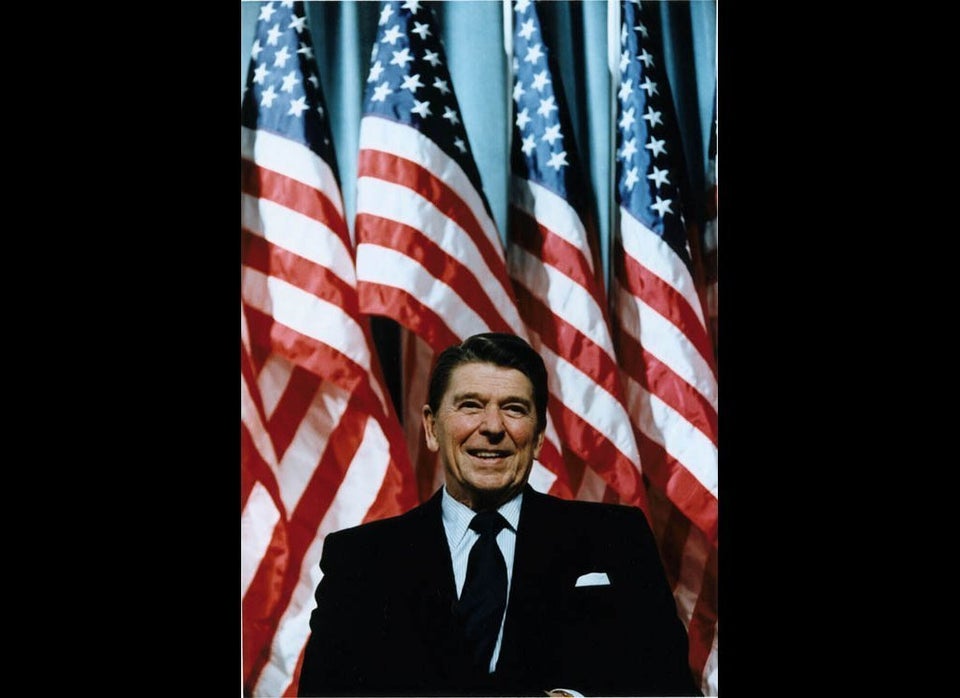 Politicians Mess Up Science
Popular in the Community