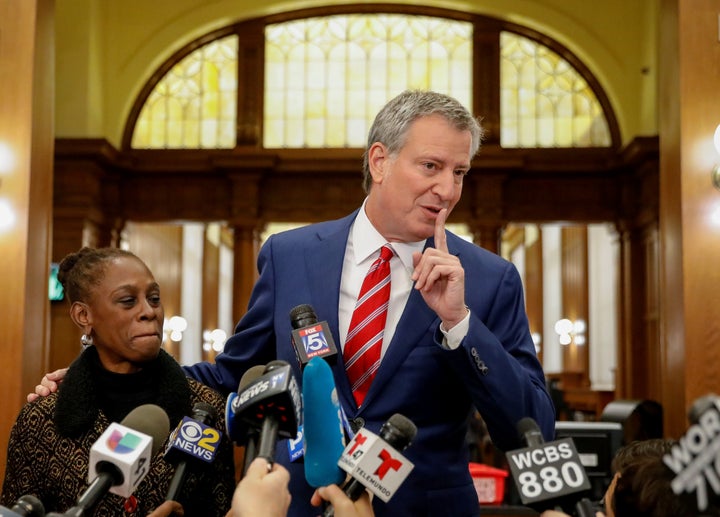 What if you held an election and virtually no one showed up?  We are reminded of this growing and sad reality annually as Election Day in New York City and statewide have become just another boldface date on the calendar.
This past Election Day in New York City, only 23 percent of registered voters voted in the mayoral election surpassing the record low voter turnout of 24 percent set during the 2013 municipal election.  In a city with over five million registered voters, a little over one million cast a ballot.  The decades-old downward slide in voter participation continues.  How low can we go? Think about this, in 1953, 2.2 million residents of New York City voted on Election Day.
Beyond the boroughs, the numbers are not much better.  In 2016, New York State ranked 41st in the country for voter turnout in the 2016 general election.  Nationwide, almost half of eligible voters who can vote choose not to participate in the most fundamental act of our representative democracy.
While other states have implemented reforms to make every step in the process of voting more accessible and convenient, New York lags far behind in our registration and voting procedures and our voter turnout rates demonstrate the results of this.  Cumbersome and restrictive election laws in New York State must be reformed.  A lack of competitive elections, entrenched incumbents and a flawed political structure that only promotes and protects the status quo.
New York must upgrade our voting process to match the times that we live in.  Implementing automatic voter registration, expanding online voter registration, opening primary elections, creating easier voter registration procedures, allowing early voting and consolidating state and federal primary elections are just some of the possibilities for reform.
Greater civic engagement must also be a strategic part of the solution.  In a city where over 37 percent of residents were born in another country, basic and ongoing lessons in civic engagement would cultivate a more informed and engaged citizenry.  The often maligned urban political machines of years ago certainly had their problems but they did serve to invite, engage and educate working-class immigrants into our political process.  They are long gone but the void they left behind endures.
We can and must find the political will to do better.  When it comes to meaningful political reform, change often comes slowly but a real change to our entire election process is critical.  The regular and widely accepted decline in voter turnout numbers must be stopped.  Election Day occurs but one day a year, but better and focused civic engagement must be year-round and must involve the entire citizenry.  Our future and our very democracy depend on it.
Calling all HuffPost superfans!
Sign up for membership to become a founding member and help shape HuffPost's next chapter
BEFORE YOU GO