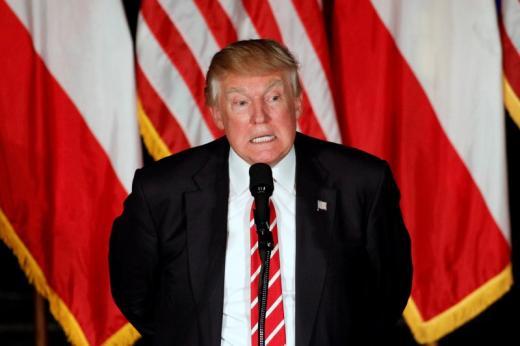 If the phrase "President Trump" makes you tremble, take some comfort as the orange coward's popularity is losing ground. But don't rest easy just yet; there's still a long way to go until November, and Clinton's numbers aren't exactly far ahead of Trump's.
Trump's approval ratings have dwindled thanks to his absurd xenophobic reaction to the homegrown terror attack in Orlando. According to a CBS poll regarding the response of the presidential candidates to the Orlando shooting, only 1 in 4 adults favored Trump's response. Slightly over half of voters (51%) completely disapproved his reaction.
More generally speaking, a new Washington Post/ABC News poll suggests that 7 in 10 Americans now have a negative view of Trump. Los Angeles Times reports that throughout the majority of Trump's presidential campaign, he has maintained a rate of about 60% favorability among voters. After he became the GOP presumptive candidate, his popularity increased briefly, but has dropped again thanks to his extremely right-wing speeches made after the weekend's tragedy.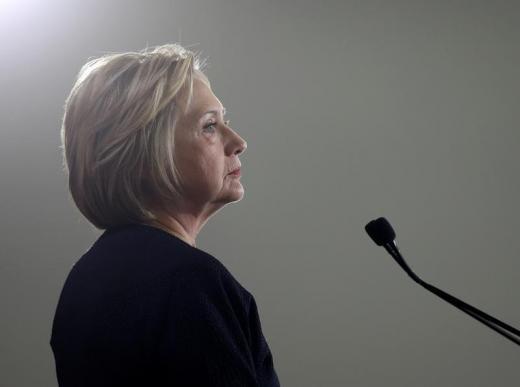 Americans are starting to see through Trump's hateful ideology as the poll gap between him and Clinton widens. A Reuters/Ipsos poll released Friday showed that Clinton has a 10.7 point lead over Trump. That number dipped slightly from 14.3 on Sunday -- in the wake of the horrific tragedy -- but remains significant as this is the farthest Clinton has been ahead of Trump since the beginning of last month, according to Slate.
By leaning more right, Trump hoped for a rebound in poll numbers, but it's not just the GOP who's not impressed, it's the voters.
Calling all HuffPost superfans!
Sign up for membership to become a founding member and help shape HuffPost's next chapter