VoteVets Action Fund, a progressive veterans group, announced a $1 million push on Friday against Republican congressional candidates in Virginia, Indiana and Montana for the final days of the 2012 election cycle.
The effort includes a television ad targeting U.S. Senate candidate George Allen's voting record on veterans' benefits and care. "There are over 800,000 veterans, like me, living in Virginia," says Iraq and Afghanistan War veteran David Nasse in the commercial. "Time and again, George Allen has turned his back on us."
"George Allen said, 'Whatever the government program is, no matter how essential it is, it is a waste,'" he continues. "If George Allen thinks veterans programs are a waste, maybe voting for him is the real waste."
The spot will run on broadcast and cable networks in Virginia for one week as part of a $200,000 ad buy.
In Indiana, VoteVets is extending the air time of a previous ad against embattled Senate candidate Richard Mourdock, who has been in the news this week for his controversial comments on rape. The ad, "Pledge," focuses on Mourdock's opposition to the Chrysler bailout, which Iraq and Afghanistan veteran Sam Schultz tells the camera would have cost thousands of jobs -- including those for military vets.
The extend ad buy, worth $320,000, is in partnership with the United Food and Commercial Workers (UFCW) labor union. A separate, $105,000 online ad effort, "Who is Richard Mourdock?," dives into views of the "extremist Tea Party nominee," including his comments that pregnancies caused by rape are "something God intended to happen."
Finally, the group is re-releasing an ad highlighting Montana Rep. Denny Rehberg's voting record in Congress on funding for prosthetic research and aid for wounded vets. The ad, which aired in both June and August, will run at a cost of $230,000.
A separate ad buy of $200,000 was announced for Ohio next week, but VoteVets did not indicate whether the ad would be targeted at any particular candidate.
The group has previously taken aim at Senate candidate Rep. Jeff Flake (R-Ariz.) and has supported Democratic candidates such as Missouri Sen. Claire McCaskill.
UPDATE: 3:30 p.m. -- Emily Davis, a spokeswoman for George Allen's campaign, responded to the ad by refuting allegations that Allen hasn't supported legislation for veterans' benefits.
This latest negative attack ad from Tim Kaine's allies turns it back on the truth to play politics for veterans' votes. Virginia veterans know that George Allen repeatedly authored and voted for legislation increasing TRICARE benefits and other veterans' benefits. In the Senate, George Allen helped hundreds of Virginia's veterans receive the benefits they have earned, and he successfully increased the death benefit for families of our fallen heroes from $12,000 to $100,000. Tim Kaine calls himself an 'unabashed' supporter of President Obama while he tries to burden our veterans and their families with higher TRICARE costs. Virginia veterans deserve better than the false attacks and cost-raising TRICARE plans of Tim Kaine's allies.
Before You Go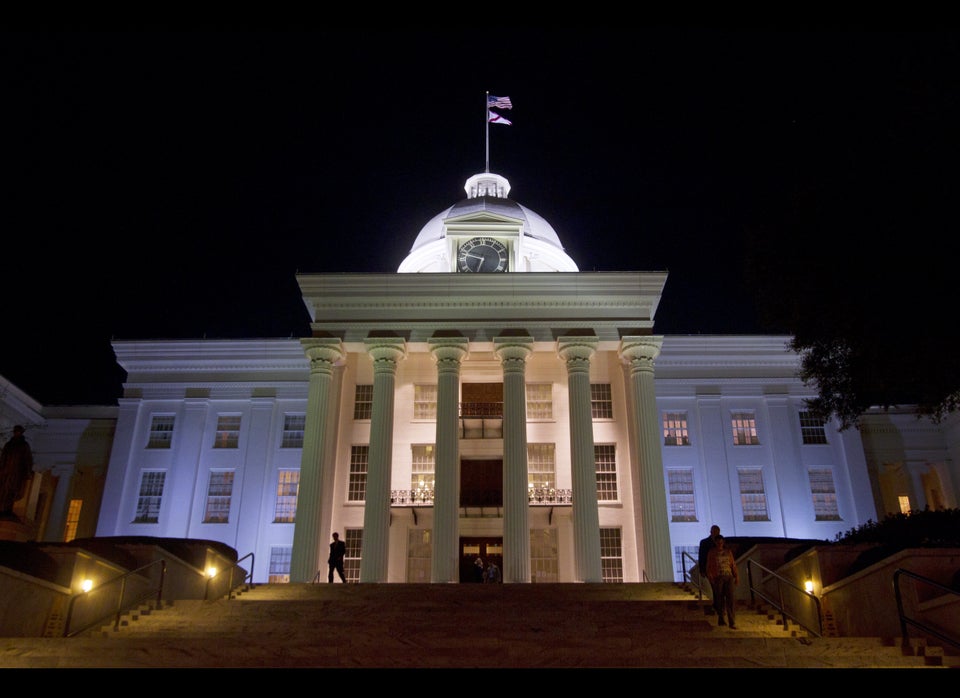 U.S. State Capitol Buildings
Popular in the Community