 This article first appeared in OpEdNews November 4th, 2012
GREEK CITIZENS who fail to vote run into problems getting passports or drivers licenses. Australia also imposes strict penalties if a citizen aged 18 years or older does not get off the couch and vote.
Voting is compulsory in over 25 countries including Luxembourg, Austria, Belgium, Switzerland, France . . .
The Australian Electoral Commission sends a letter to all apparent non-voters requesting that they either provide a reason for their failure to vote or pay a $20 penalty. Non-voters have 21 days to reply or provide a valid excuse before prosecution proceedings begin. If the matter is dealt with in court and non-voters are found guilty, they may be fined up to $50 plus legal fees.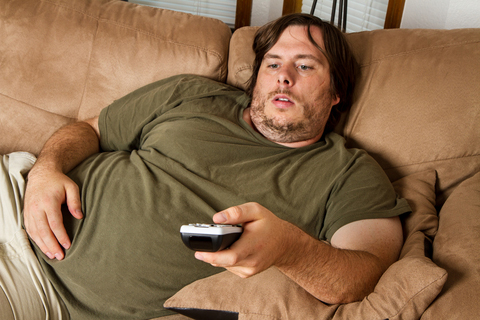 © Txking | Dreamstime.com
What compulsory voting systems have in common is that they oblige citizens to vote in elections or attend a polling place on voting day. If eligible voters do not attend a polling place, they may be subject to punitive measures such as fines, community service, or imprisonment.
"Yes, compulsory voting should be part of the equation," says political commentator Jonathan Levine, who thinks that victorious political leaders in compulsory voting systems have a higher degree of legitimacy.
Compulsory voting ensures a large voter turnout, which some candidates might not desire. When voting is obligatory, victorious candidates clearly represent a majority of the population, not just the politically motivated individuals who would vote without compulsion. This system helps ensure that governments do not neglect segments of society that are less politically active.
Compelling voters to the polls for an election decreases the impact of external factors on voters' capacity to vote such as restrictive employers. If the law says everybody must vote, restrictions on voting are easily identified and removed. This measure prevents disenfranchisement of the socially disadvantaged. Countries with compulsory voting generally hold elections on a Saturday or Sunday as is the case in Australia, to allow working people to fulfill their duty to cast their vote.
If voters do not want to support any given choice, they may cast empty ballots, rather than not voting at all and reinforcing apathy for the whole process. This method also ensures that the voter has not been intimidated or prevented from voting.
And since voters are voting anyway, compulsory voting encourages voters to research all of the candidates more thoroughly. Candidates need to appeal to a more general audience, rather than a small section of society.
Under a non-compulsory voting system with fewer people voting, smaller lobby groups can easily sway a small section of the people to the polls and thereby manipulate the outcome of the political process.
According to political scientist Arend Lijphart, compulsory voting increases voting by 7-16% in national elections, and by even more in local and provincial elections. These large increases in voter turnout occur even where the penalties for not voting are extremely low. The amount of money spent on an election decreases since compulsory voting dispenses with the need for large campaign funds to lure voters to the polls.
Perhaps most significantly, high levels of participation mitigate the risk of political instability exacerbated by less legitimately elected leaders.
________________________________
J.L. Morin is the award-winning author of Amazon's and Occupy's bestselling novel, Trading Dreams, free at Kindle.
Popular in the Community