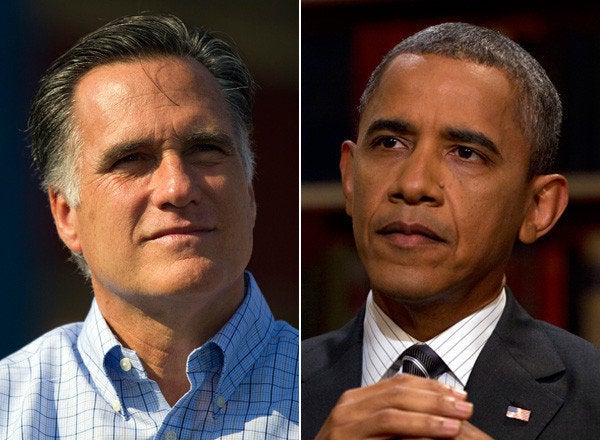 * New voting laws could spur new wave of lawsuits
* Laws that have been struck down could affect Nov. 6 vote
* Appeals still pending in several states
WASHINGTON, Sept 12 (Reuters) - The campaigns of President Barack Obama and his Republican rival, Mitt Romney, are preparing for what could be a series of legal battles over new U.S. voting laws after the Nov. 6 election - especially if the result of the presidential race is close.
The campaigns and political parties are lining up lawyers for what would amount to a new wave of litigation surrounding election laws that have been approved by Republican-led legislatures in more than a dozen states since 2010.
Some of the laws involve requiring voters to produce photo identification. Others curtail early-voting periods that are designed to help working-class people cast ballots if they can't make it to the polls on Election Day. Still others have imposed strict requirements on groups that conduct voter-registration drives.
Republicans have said the laws are aimed largely at preventing voter fraud. But Democrats, civil rights advocates and other critics say their true purpose is to suppress voting among minorities and other groups that tend to vote for Democrats.
Dozens of legal battles already are being waged over such laws in courts across the nation, and judges have tossed out a few of the laws in politically divided states that could be crucial in deciding what has been a close presidential race between Obama and Romney.
Among those states: Florida, where new requirements for voter registration drives have led to a dramatic decline in people registering to vote; and Ohio, where a judge rejected a law aimed at cutting back the state's early-voting period.
But even in states where courts have tossed out new voting laws, the laws already may have had an impact on the November election - and therefore created the basis for new litigation, analysts say.
In Florida, for example, 11,365 people have registered as Democratic voters during the past 13 months, compared with an average of 209,425 for the same periods before the 2004 and 2008 presidential elections, according to the Florida Times Union.
Meanwhile, 128,039 Republicans have registered to vote in Florida during the past 13 months, up from an average of 103,555 during the same period in 2004 and 2008, the Times Union said.
The numbers could reflect an electorate that is more enthusiastic about Republican candidates than Democrats.
But Democrats note that their supporters often register through groups such the League of Women Voters, whose registration drives were dramatically limited by the new law before a court tossed it aside two weeks ago. Republicans, on the other hand, tend to register directly with election boards.
That disparity could set the stage for legal challenges if, for example, Romney defeats Obama by a narrow margin in Florida, analysts say.
"If the races are close there will be legal battles after (Nov. 6) ... an explosion of post-election litigation," said Wendy Weiser, director of the Democracy Program at the Brennan Center for Justice at New York University's law school.
"This is in part because there is so much that is left unaddressed and left open to interpretation and manipulation ... that it leaves room for litigation afterwards." Weiser said.

Since the 2010 mid-term elections, when Republicans gained control of 20 state legislatures, 11 states have passed strict voter ID laws.
Tougher voting laws have been passed since early 2011 in 19 states, including new laws that shorten the early voting period and make it more difficult to register to vote.
Election law specialist Rick Hasen said challenging the rules governing elections has become a key part of any major candidate's political strategy, and said many campaigns now involve "armies of lawyers."
"The amount of election litigation has more than doubled from before 2000," said Hasen, who has written a book, "The Voting Wars" on how partisan battles have moved into the courtroom since the dispute over the presidential election of 2000 went all the way to the U.S. Supreme Court before Republican George W. Bush was declared the winner over Democrat Al Gore.

According to the Brennan Center, 17 states have passed voting restrictions that could affect the 2012 election.
Those states, which include key battlegrounds of Florida, Iowa, New Hampshire, Virginia, Wisconsin, Ohio, Pennsylvania and Virginia, account for 218 electoral votes - nearly 80 percent of the total needed to win the presidency.
Federal and state courts have ruled recently on several new laws related to voter ID requirements, early voting, how voters can be registered and how provisional ballots - used when a voter's eligibility is unclear on Election Day - can be counted.
A state judge in Pennsylvania rejected an effort to block the state's voter identification law, which civil rights groups say discriminates against minority voters. The state Supreme Court will hear arguments in the appeal on Thursday.
The U.S. Justice Department also is reviewing whether the Pennsylvania law complies with federal voting rights laws.
If Pennsylvania's law is upheld, the state will have to find a way to get the required photo identification to about 750,000 registered voters who the state says lack the kind of ID they'll need on Election Day.
That could lead to a raft of lawsuits after the election, if voters do not have enough time to get the right ID or if election officials do not implement new laws uniformly across the state, Hasen said.
"If you write a play you wouldn't premier it on Broadway," Hasen said. "If you implement a brand new law in time for the presidential election, it could just be bad."
Another voter ID law, Wisconsin's, was blocked by two judges. The attorney general has asked the state's Supreme Court to reinstate the law before November, when Wisconsin - home to Romney's vice-presidential running mate, Paul Ryan - could be a crucial state in the election.
In Texas, a federal court has blocked a state law that would require voters to show a photo ID before casting a ballot, saying it would unfairly affect minorities. The state has appealed but a court decision will not come before the election.
In Ohio, another key state in the presidential race, the state attorney general has appealed a judge's ruling that overturned limits on early voting. Ohio had passed laws that would allow early voting in person to begin on Oct. 2 but would cut off early voting three days before the election to everyone except members of the military.

Before You Go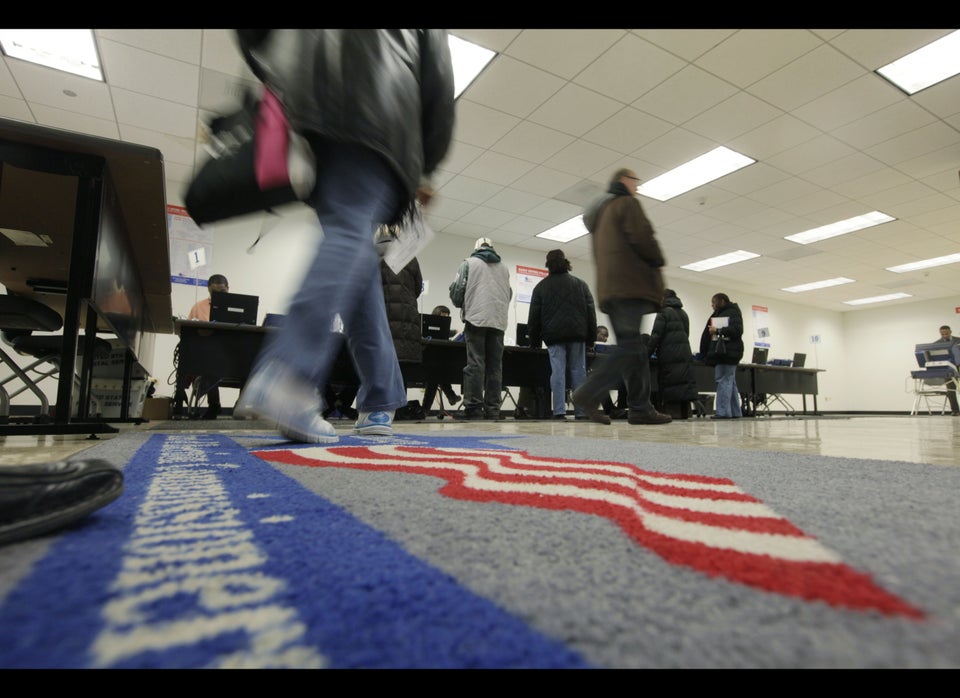 7 Ways You Could Be Disenfranchised
Popular in the Community