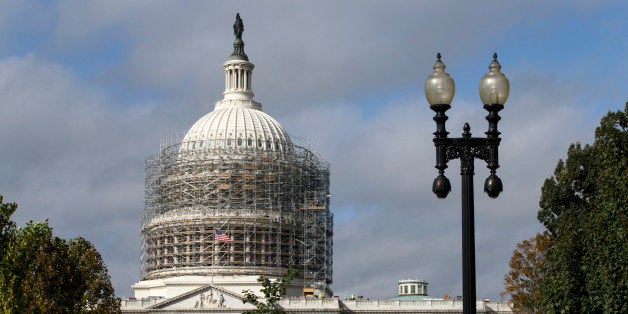 The Americans most likely to vote in this year's midterms are also the most likely to be highly partisan and antipathetic toward their political rivals, according to the results of a Pew Research Center panel released Friday.
The report estimates that while just about 40 percent of eligible Americans will turn out to vote, 73 percent of those with consistently conservative views and 58 percent with consistently liberal views will make it to the polls.
Another motivating factor in turnout is strong dislike for the other party. Democrats who view the Republican Party very unfavorably are 12 points more likely to vote than Democrats as a whole, while Republicans with very unfavorable views of Democrats are 16 points more likely to turn out than the GOP as a whole.
This kind of polarization has risen significantly in the past 20 years, with Americans now twice as likely to hold uniformly partisan views, and more than twice as likely to hold extremely negative views of the opposing party.
Seventy-nine percent of likely voters with multiple major races in their area say they're planning to vote for the same party in each race. Just 9 percent of voters who supported a candidate from either party in June said they'd changed their minds in September.
But while more than a third say they're voting mostly against the other party, 48 percent say they're more motivated to support their own party. Those Republicans who are voting mostly against Democrats cite differing values or unhappiness with the government, while Democrats who are voting against Republicans see them as obstructionist or unsupportive of the middle class.
Pew Research surveyed 3,154 adults between Sept. 9 and Oct. 3, using an online panel to reach 2,811 and mail to reach the remaining 343.
Calling all HuffPost superfans!
Sign up for membership to become a founding member and help shape HuffPost's next chapter
BEFORE YOU GO
PHOTO GALLERY
Guns In Campaign Ads