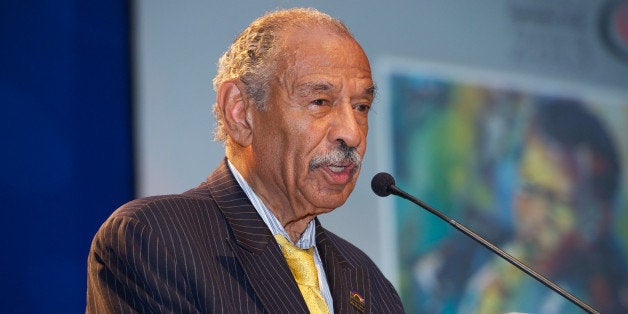 WASHINGTON -- House and Senate lawmakers unveiled bipartisan legislation on Thursday that would repair -- and broaden -- a key provision of the 1965 Voting Rights Act struck down last year by the Supreme Court.
The bill would expand the power of federal courts to stop discriminatory voting changes before they are implemented by lowering the bar for plaintiffs seeking a preliminary injunction of a law in any federal court in the country.
It would also update the formula that determines which parts of the country require pre-clearance for voting changes to include places with recent voting rights violations, and create "uniform transparency requirements" to keep communities informed about voting changes.
Lawmakers are trying to restore Section 4 of the Voting Rights Act, which focused on the regions of the country with a history of racial discrimination at the polls. For decades, certain states and municipalities received special scrutiny from the Justice Department to ensure that voting rights were protected. But the Supreme Court halted that oversight last summer when it ruled that it was time to update the formula.
Sen. Patrick Leahy (D-Vt.), the chair of the Senate Judiciary Committee, laid out the bill in an afternoon press conference, joined by Reps. John Conyers (D-Mich.) and Jim Sensenbrenner (R-Wis.), the cosponsors of the House version of the bill. A Democratic aide said the three of them have been working together on the measure since last summer.
Conyers said one of the biggest obstacles for the moment is building GOP support for the bill in the Senate. So far, Leahy hasn't found a Republican to take the lead on the bill with him.
"We need to try to move our Senate colleagues to join in with Leahy as much as we can," Conyers told The Huffington Post. "I would have expected that they would have joined on. I'm a little surprised."
Leahy signaled later that he's not too concerned about finding Republicans to support the bill.
"This is not going to be filibustered in the Senate," he told reporters.
The bill also faces an uphill climb in the Republican-controlled House. But Conyers pointed out the measure already has four or five GOP cosponsors and said Sensenbrenner has been talking with House Majority Leader Eric Cantor (R-Va.) about moving it forward. He also noted that House Speaker John Boehner (R-Ohio) made some remarks about the issue "that were certainly not hostile."
"'Not hostile' is a great place to start," Conyers said.
A Sensenbrenner aide said Republicans cosponsoring the bill include Reps. Spencer Bachus (Ala.), Sean Duffy (Wis.) and Steve Chabot (Ohio). During the press conference, Sensenbrenner said the bill has "southern support" in the GOP caucus.
The Supreme Court struck down Section 4 in June in a ruling authored by Chief Justice John Roberts, who wrote that "things had changed dramatically" in the South since the Voting Rights Act was signed in 1965.
Attorney General Eric Holder said the court decision would "negatively affect millions of Americans" and vowed to "take swift enforcement action -- using every legal tool that remains available to us -- against any jurisdiction that seeks to take advantage of the Supreme Court's ruling by hindering eligible citizens' full and free exercise of the franchise."
Rep. Jerry Nadler (D-N.Y.), a cosponsor of the bill, said it makes two vital changes. It doesn't require proof of intent in cases of discrimination, only proof that discrimination took place. It also allows people who feel they've been discriminated against to sue immediately, before an election is over, rather than after it takes place.
There are some things Democrats may not like, he said. For instance, the bill includes a carve-out for voter identification laws that was added to secure GOP support.
"Sensebrenner has been very strong on reauthorizing of the Voting Rights Act," Nadler said. "On the other hand, he, along with most Republicans, goes along with a fiction that you have this big voter fraud problem, so you have to have voter ID laws."
Rep. John Lewis (D-Ga.), a civil rights leader and a cosponsor of the bill, signaled that the carve-out for voter ID laws isn't a big deal to him.
"It's a good compromise," he said.
Conyers said he's proud that the bill goes further than the original Voting Rights Act, but acknowledged its introduction is only the beginning of what could be a long debate.
"We've got our work cut out for us," he added. "We'll be here for a while."
This article was updated after publication with additional comments from lawmakers.
Support HuffPost
The Stakes Have Never Been Higher
Before You Go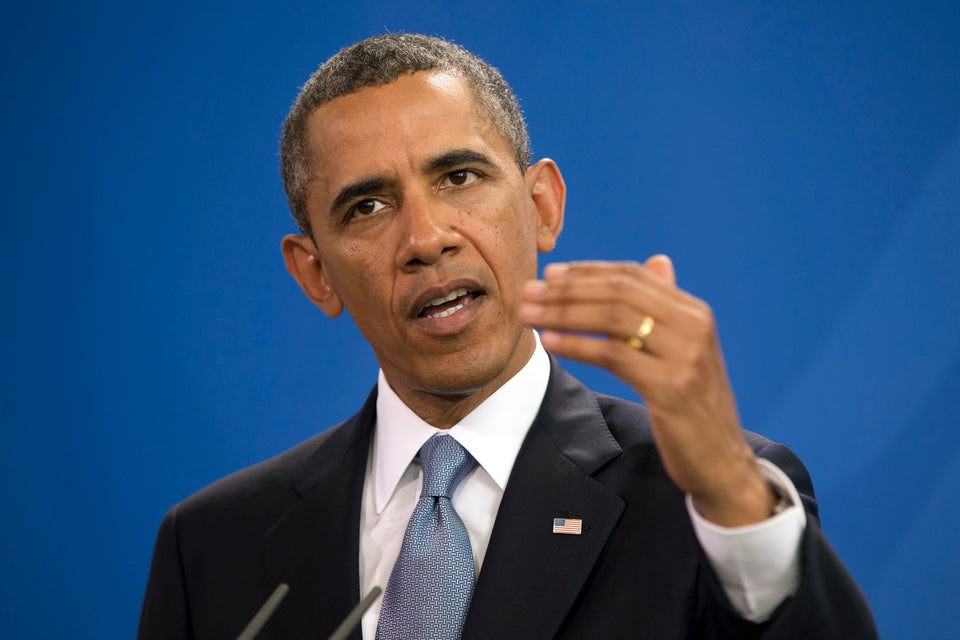 Politicians React To Voting Rights Act Ruling
Popular in the Community