WASHINGTON -- In striking down a key provision of the Voting Rights Act last week, members of the Supreme Court didn't just neuter a major component of landmark civil rights law. The justices also eliminated the workload of several dozen federal employees.
Until the Supreme Court ruling in Shelby County v. Holder on June 25, a few dozen of the 100 or so employees of the Voting Section of the Justice Department's Civil Rights Division had been assigned to review the 14,000 to 20,000 voting changes submitted each year by jurisdictions that needed DOJ permission before implementing new rules or, say, changing the location of a polling place.
DOJ is reassigning those attorneys and support staff after the Supreme Court ruled that the Voting Rights Act Section 4 -- the part of the law that defined which localities needed to have their laws precleared under Section 5 -- was unconstitutional. The court's Section 4 declaration effectively eliminates Section 5 enforcement.
"The Department is redeploying its attorneys and professionals who were previously assigned to Section 5 administrative review matters to assist in monitoring the implementation of new voting changes; investigating and, where appropriate, litigating violations under remaining federal voting rights laws," Justice Department spokeswoman Dena Iverson told The Huffington Post in a statement.
"As the Attorney General said on the day the decision was announced, the Department of Justice will be 'using every legal tool that remains available to us' to protect voting rights, including the remaining provisions of the Voting Rights Act that the court emphasized were unaffected by its ruling and other federal voting rights laws," Iverson said.
U.S. Solicitor General Donald Verrelli said during his Supreme Court oral argument in the Shelby case in February that the personnel assigned to preclearance could simply be reassigned to Section 2 litigation. Section 2 of the Voting Rights Act applies nationwide and prohibits discriminatory voting practices or procedures.
"It is true in theory that those people could be used to bring Section 2 litigation," Verrilli told the justices. He added, "You're never going to get at all these thousands of under-the-radar changes and you're still going to be in the position where the question will be whether preliminary injunctions are available to do the job. There is no evidence that that's true."
Unlike under Section 5, where the burden was on the state or locality to prove proposed voting changes weren't discriminatory, Section 2 puts the burden on the Justice Department to prove a law is discriminatory. That makes it much more difficult to stop a law from taking effect before an election, President Barack Obama pointed out last week.
"Even though lawsuits can still be filed now if there's discrimination, if you don't have the structure of Section 4 and Section 5 in place ahead of time, the election may be over by the time lawsuits are filed or a court rules," Obama said. "And oftentimes, it may be too late."
Spencer Overton, a former Justice Department lawyer who now teaches at George Washington University law school in Washington, said one of the biggest problems will be identifying low-profile voting law changes that are likely to become problems.
"The huge benefit of Section 5 is that everything came in, and you could do triage and have factors to determine what you really needed to look at, what was really problematic," Overton said. "That's not feasible anymore because you don't have that complete picture. You only have a complaint by someone. The case actually has to come to you or you have to find the problem. That is going to be an issue, picking up on this under-the-radar manipulation."
Julie Fernandes, senior policy analyst at billionaire George Soros' Open Society Foundation who was a deputy assistant attorney general in the Civil Rights Division earlier in the Obama administatration, said she expects DOJ to refocus its efforts.
"I assume what they're going to do is shift their resources that they were using for the Section 5 review process and turn it into affirmative enforcement," Fernandes said. "Even doing that is not going to be anywhere near the enforcement they were doing under Section 5."
While Texas is no longer required to have voting changes precleared under the Voting Rights Act, the Justice Department may still ask the court to impose preclearance requirements on the state. A panel of federal judges previously found that Texas' redistricting maps were purposefully discriminatory, while a separate panel found the Texas voter ID law had a discriminatory impact. Texas officials began implimenting the voter ID law shortly after the Supreme Court's ruling.
DOJ officials wouldn't discuss their plan for the post-preclearance world so soon after the Supreme Court ruling. It's something the Justice Department
has been considering since at least 2009, when some in the department expected the Supreme Court to kill Section 5 outright in a separate case.
The administration has called on Congress to pass new legislation that would reimpose Section 4. The DOJ is "ready to assist Congress on new legislation to fill the void left by the Shelby County decision," according to the Justice Department statement.
Many Republicans didn't leap at the chance to revisit the law immediately after the rulings. Still, some GOP lawmakers hinted at action, including House Majority Leader Eric Cantor (R-Va.).
Cantor said his trip earlier this year to Selma, Ala., with Rep. John Lewis (D-Ga.) was a "profound experience that demonstrated the fortitude it took to advance civil rights and ensure equal protection for all."
"I'm hopeful Congress will put politics aside, as we did on that trip, and find a responsible path forward that ensures that the sacred obligation of voting in this country remains protected," Cantor said in a statement after the Supreme Court ruling.
Rep. James Sensenbrenner Jr. (R-Wis.), the second-ranking Republican on the House Judiciary Committee, also issued a strong statement in favor of updating the law.
"The Voting Rights Act is vital to America's commitment to never again permit racial prejudices in the electoral process," Sensenbrenner said. "This is going to take time and will require members from both sides of the aisle to put partisan politics aside and ensure Americans' most sacred right is protected."
Voting rights advocates said they were confident that Congress would not leave the issue unsettled, given bipartisan support for renewal of the law less than seven years ago.

"I am confident given what Congress did in 2006, that it will attempt to come up with a coverage formula based on current conditions," said Laughlin McDonald, special counsel and director emeritus of the American Civil Liberties Union voting rights project, in a conference call shortly after Tuesday's decision.
On the same call, Jon Greenbaum, chief counsel for the Lawyers' Committee for Civil Rights, said Congress must now look at "where the discrimination has been the most severe and pervasive" in terms of deciding which jurisdictions should remain covered under Section 5 of the Voting Rights Act.
The tepid response from many congressional Republicans suggests that the response will be led by Democrats in the Senate. Senate Majority Leader Harry Reid (D-Nev.) indicated as much during his weekly press conference last week, hours after the Supreme Court announced its decision.
The Nevada Democrat told reporters that Sen. Patrick Leahy (D-Vt.), chairman of the Judiciary Committee, will hold "wide-ranging hearings" after the July 4 recess as a first step toward rewriting Section 4 of the Voting Rights Act.
"There's general displeasure -- and that's an understatement -- in my caucus about what the Supreme Court did," Reid said. "Especially in light of what happened this last election cycle, with Republicans doing everything they could to suppress voting."
"This is a dark day for the Supreme Court. But it's been pretty cloudy over there for some time now," Reid added.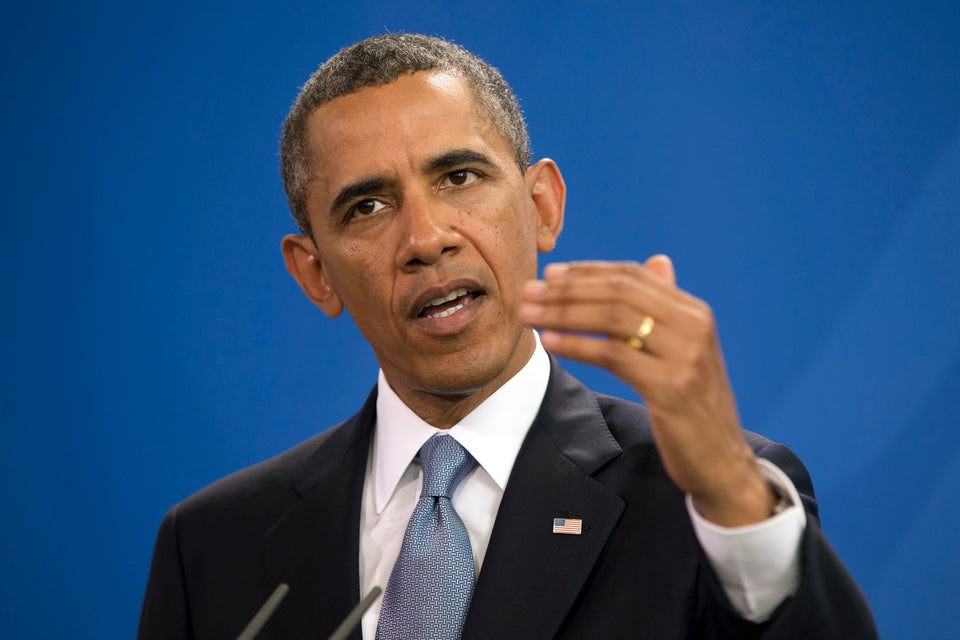 Politicians React To Voting Rights Act Ruling