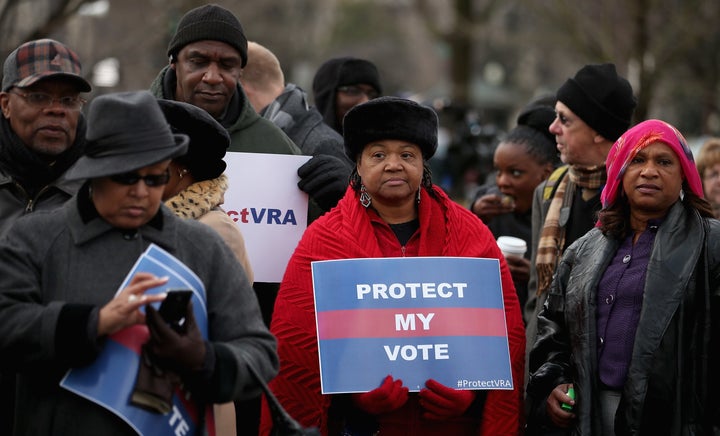 This may be the end of the legal road for Shelby County, Alabama.
The U.S. Supreme Court on Monday declined a request from the county to award it $2 million in attorney fees to cover its successful challenge to the Voting Rights Act of 1965.
The county was the winning party in Shelby County v. Holder, a 2013 case in which the Supreme Court invalidated a key provision of the landmark civil rights law. "Nearly 50 years later, things have changed dramatically," wrote Chief Justice John Roberts in the court's 5-4 majority opinion, which effectively gutted the law's requirement that certain jurisdictions with a history of discrimination must seek "pre-clearance" from the federal government before enacting new election rules.
Based on that win, Shelby County tried to convince lower courts that it was entitled to be awarded attorney fees. Under federal law, winners in civil rights litigation may be reimbursed for this major cost after the case is over. The idea is to encourage lawyers to help those who seek protection of their civil rights in court.
But in September, a federal appeals court turned down the county's request, ruling that it "defies common sense and ignores the structure and history" of the Voting Rights Act to argue that Congress wanted to encourage states and other localities to challenge its constitutionality in court. As with other civil rights statutes, the court said, the "central purpose" of the Voting Rights Act provision on attorney fees was "vindicating the national policy against wrongful discrimination by encouraging victims to make the wrongdoers pay at law."
With Monday's rejection, the Supreme Court left that ruling in place. At least implicitly, the justices seemed to agree that Shelby County shouldn't get paid for working to demolish an important pillar of the civil rights movement.