WASHINGTON -- Several Republican-led states have already rushed to capitalize on the Supreme Court's recent rejection of a key part of the Voting Rights Act, but some Democratic and civil rights leaders say the price for threatening Martin Luther King Jr.'s dream could be a nightmare for the GOP.
Indeed, the high court could hardly have picked a more historically fraught moment to roll back a major civil rights law -- just two months before the 50th anniversary of the iconic civil rights leader's March on Washington.
It was a watershed moment -- a moment when hundreds of thousands of Americans turned out to hear King's historic "I Have a Dream" speech and to show a strength of numbers that helped propel the Civil Rights Act of 1964 and the Voting Rights Act of 1965.
Fifty years later, with the Supreme Court having stricken Section 4 of the Voting Rights Act -- which set the standards for determining which states and localities had to obtain "preclearance" under Section 5 to make voting rule changes -- such states as North Carolina, Texas, Mississippi and Alabama are already moving ahead to enact new ballot restrictions.
Suddenly, the next march on Washington, set for Aug. 24, 2013, promised to be less a stroll down memory lane and more the writing of a new chapter of history.
"I've got a feeling that every event now, every commemoration, becomes a rallying point," said Rep. Elijah Cummings (D-Md.). "And I think you will find that people who would not even normally attend such a celebration will now attend. And it will be a constant reminder that we have to guard our freedom, we have to guard our rights, and we have to guard, particularly, our voting rights. Because there are folks who want to take them away from us."
According to the New York University's Brennan Center for Justice, the preclearance process of the Voting Rights Act has blocked 31 proposed changes in voting rules since 2006 because they were deemed discriminatory, including a string of voter identification proposals. According to many analyses, voter ID laws disproportionately affect minorities and the poor. All of those proposed changes would have become law without the Voting Rights Act.
Texas, for example, sued to implement its voter ID law and lost a preclearance bid in federal court, when judges ruled the law discriminatory.
But Texas and others are now free to pursue such measures.
"I've heard from people and organizers all around the country that it is easier signing up buses," Sharpton told HuffPost. "People are outraged by the court's decision and feel it would be a betrayal of history to let it stand."
The Supreme Court left intact the part of the Voting Rights Act that directly prohibits discriminatory voting rules, and they can still be challenged in court after they're passed. But the preclearance process has proven especially effective in protecting voting rights in places with a history of discrimination. In their ruling, the five justices who rejected Section 4 said Congress would be within its constitutional rights to craft new legislation to revise the preclearance criteria.
Getting Congress to act swiftly would seem unlikely, however. While Democrats responded that new standards must be written, very few Republicans spoke out, especially in the House where the GOP is in control. That was in contrast to many leaders in Republican-led states who hailed the high court's decision and eagerly pushed their new voting rules.
Still, some Democrats suggest that national Republicans who have been interested in "rebranding" the GOP as less hostile to African Americans and other minorities may conclude that it's not in their interest to be seen as taking advantage of the truncated Voting Rights Act.
"What is needed most on this issue is bipartisanship so there can be enough people on the Republican side to say, 'This law has worked pretty good for almost 50 years. We need to follow the direction of the court and come up with a new criteria,'" said Rep. William Lacy Clay (D-Mo.), pointing to Rep. James Sensenbrenner (R-Wis.), an author of the 2006 extension of the Voting Rights Act and one of the few Republicans who spoke out aggressively on the issue.
"If we come up with a reasonable fix, then perhaps they [Republican House leaders] won't invoke the Hastert rule," Clay said, referring to Speaker John Boehner's practice of requiring a majority of his GOP caucus to support most bills before he brings them up for a vote.
Implicit in Clay's remark was a belief that most House Republicans will not support fixing the Voting Rights Act, requiring Boehner to go against them if Section 4 is to be restored.
Rep. Marcia Fudge (D-Ohio), the head of the Congressional Black Caucus, thought that Boehner, a fellow Ohioan, would do so -- although she also thought the high court deliberately left no clue in its decision as to what standards would be acceptable in determining which places are covered by preclearance.
"If the Supreme Court really had a real desire for us to come up with a new formula and if they really believed that we had some desire to bring them something that they thought was appropriate, then they would have given us some guidance or some direction as to what they were looking for," Fudge told HuffPost. "So as far as I'm concerned, the Supreme Court, for all intents and purposes, believes that we cannot do it. I happen to disagree with that."
"I don't believe that the speaker would not move," she added, arguing that for Boehner to sit on his hands, he would have to "basically ignore a decision of the Supreme Court" that said new legislation is the proper remedy.
"It's not going to be easy for him, but the good thing is, I think, there are enough of us in the House who do believe in democracy that even if we can't agree on everything, we can agree on enough to get something back into Section 4 of the Voting Rights Act," Fudge said. "I just can't believe it won't happen."
Cummings, however, said he was "not optimistic" that Congress could act.
There is precedent for his concern. Recently, Boehner failed to rally Republican House members behind the much less controversial farm bill, which failed in his chamber largely thanks to opposition from conservatives. Many of them hail from states that fell under the preclearance requirements and from states that have aggressively gerrymandered voting districts to protect Republican majorities.
Without the preclearance process, voter ID laws and gerrymandering schemes become easier to implement -- a powerful temptation for a party that kept its grip on the House even though its candidates earned a million fewer votes nationwide than the Democrats in 2012.
But yielding to temptation could lead to some infernal poll results for the GOP in 2014.
Clay and Cummings pointed to 2012 when many GOP-led states pushed restrictive voting laws and wound up helping to mobilize a strong minority turnout, which made the difference for President Barack Obama.
"First of all, you've got to get people's attention. And my point is that with the suppression attempts that happened in 2012: People's attention? They got it," Cummings said. "Then people had to act, and they acted on a major scale. I think the same thing applies here. You cannot be in a society like ours and be preaching democracy and then pushing people down when they try to exercise their rights, their right to vote."
A failure to act by Congress and a string of landmark civil rights anniversaries would certainly capture the attention of voters -- both those who remember the seminal battles of the civil rights movement and those who do not, Cummings said.
"You've got a younger generation that doesn't necessarily see the world in black and white," Cummings said. "But when they see stuff like this, although they may have never experienced it or seen it themselves, they say, 'Now wait a minute. What's this about?' And then they educate themselves."
It is possible for the GOP in Congress to act.
"I'm a man of faith -- miracles can happen," said Sharpton, who still doubts that one will in this case.
"I would hope they would want to get that past them before we hit 2014," said Clay. "If not, it's going to have the same effect as in 2012."
The converging events of 2013 paint a scenario that is at least somewhat reminiscent of 2009, when the tea party erupted on the scene in reaction to the election of Obama and the proposed health care legislation. National conservative groups quickly supplied cash to the grassroots movement, and conservative commentators such as Glenn Beck stoked its fervor, holding a massive coming-out rally on the National Mall that helped catapult the GOP to its takeover of the House in 2010.
It's not clear that the nation is ready for yet another wave election. But Sharpton, who plans to promote the 50th anniversary of the March on Washington every day on his TV and radio shows, argues that Congress might just provide the spark if lawmakers fail to ensure voting rights.

"They're giving us an issue now that's going to be used to wake people up," Sharpton said.
Michael McAuliff covers Congress and politics for The Huffington Post. Talk to him on Facebook.

Before You Go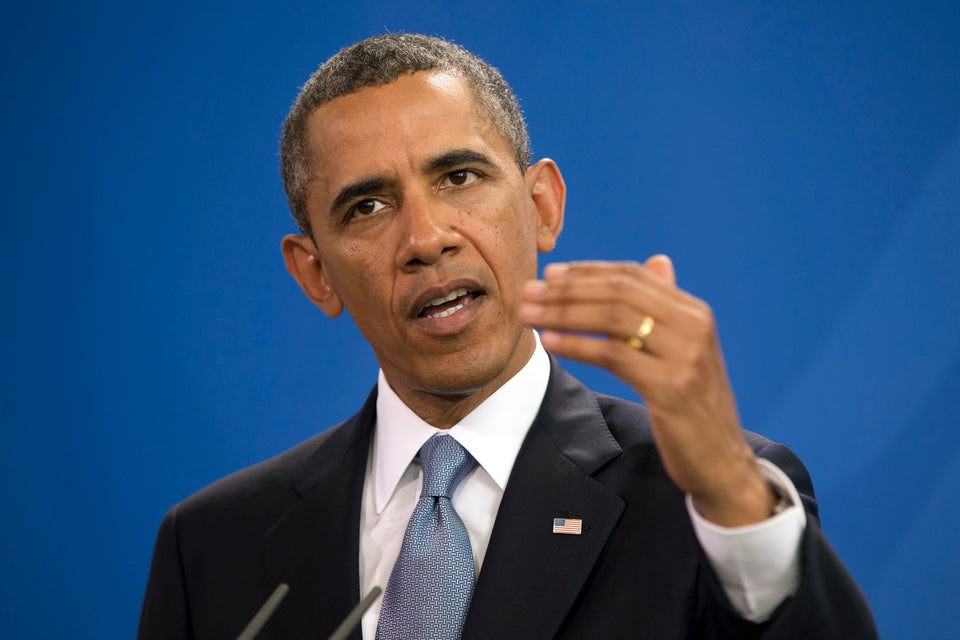 Politicians React To Voting Rights Act Ruling
Popular in the Community