WASHINGTON -- Voters in Missouri and Montana delivered victories for voting access Tuesday, even as some voters elsewhere were disenfranchised by restrictions.
In Montana, a proposed state constitutional amendment that would have eliminated Election Day registration was resoundingly defeated. And in Missouri, voters rejected an amendment that may have curtailed future voting access.
Progressive groups had campaigned to defeat the Montana ballot referendum, arguing that it disproportionately targeted students, the elderly and minorities, who are more likely to vote on Election Day. On Wednesday, opponents of the measure said they were overjoyed that 57 percent of those who voted agreed with them.
"It was a bright spot in Montana elections last night," Forward Montana CEO Kayje Booker told The Huffington Post. "We're hoping the loss was convincing enough that they hesitate before trying something like this again."
In Missouri, expanded voting access won because an amendment that would have allowed early voting lost. The ballot measure, put to voters by the state's Republican-controlled legislature, would have allowed just six business days of early voting, ending the Wednesday before a general election, and would have restricted early voting to business hours on weekdays.
The measure on Tuesday's ballot, called Amendment 6, was in response to a citizen-driven initiative to create weeks of early voting, which didn't receive enough signatures to be on the ballot.
Missouri's Democratic secretary of state, as well as the state's major newspapers, urged voters to reject the measure because it would bar early voting on weekends and on weekday evenings. Opponents pointed out that it relied on the legislature and governor to appropriate funds for each election, and that it couldn't be modified or repealed in the future by another amendment.
The measure was defeated on Tuesday, 70 percent to 30 percent.
David Kimball, a professor in the University of Missouri-St. Louis political science department, called Amendment 6 "a pretty cynical measure" in an interview with The Huffington Post before the election. "There's some back-door voting restrictions snuck in there," Kimball said. "There's no effort to make voting convenient at all, which is a lot less than what other states offer, and it enshrines in the constitution that you've got to register at least 27 days before the election in order to vote."
Missouri state Rep. Tony Dugger, a Republican who sponsored the legislative proposal to put early voting on the ballot, could not be reached Wednesday to comment on the amendment's defeat.
"This was a little bit of a gutsy thing for the legislature to do, saying, 'We're going to pretend to make it easier to vote, but we're actually not going to let you do it,'" said Jon Rogowski, an assistant professor of political science at Washington University in St. Louis.
The measure's defeat, Rogowski told HuffPost, "at least keeps the door open for another public-driven effort to get a real early voting program" in a future election.
Before You Go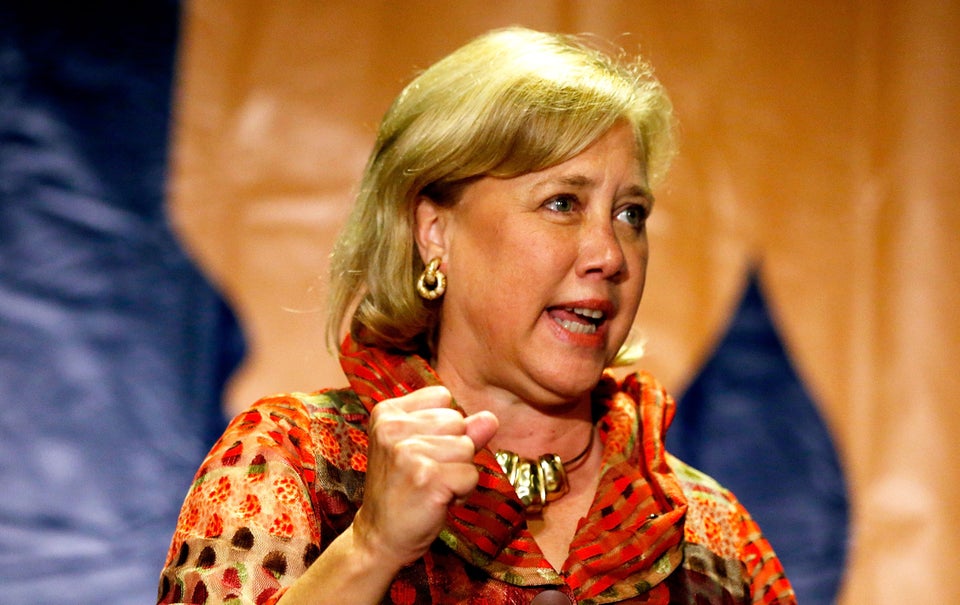 2014 Election Results: Winners & Losers
Popular in the Community